A High-Protein & Foolproof Bread Recipe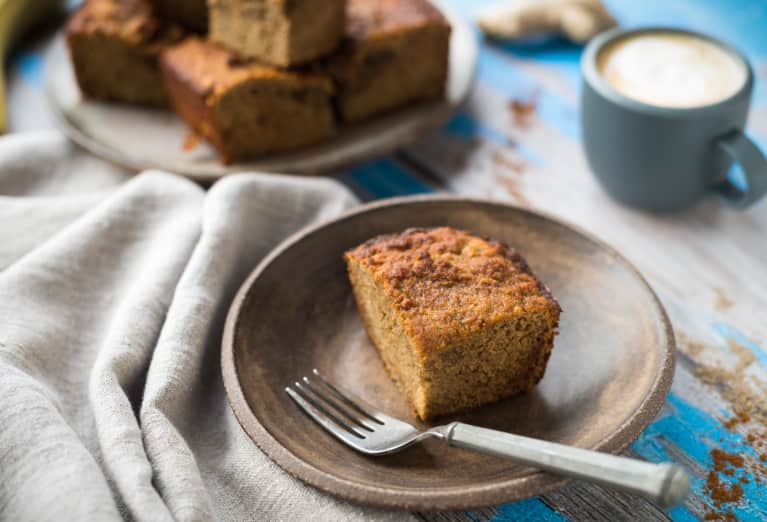 Anyone who has ever tried to cook bread knows how hard it can be.
My foray into breadmaking began a couple of years ago after I read Michael Pollan's book Cooked (they also made a Netflix series worth checking out). Since then, I've experimented with all types of breads: gluten-free, whole grain, and the incredibly delicious sourdough (using a live sourdough starter, of course).
My first few attempts were laughable—but like any other skill, you get better as you go.
My most recent experiment was a huge success, and I'd like to share it with you.
For all prep novices, don't worry: This one's pretty foolproof. This one took only 15 minutes of prep and 45 minutes of cooking time (I've spent entire days making a loaf of bread).
Now, as someone who exercises every day and owns a small health-food business, I should mention that my definition of a "healthy" bread is pretty stringent (when I'm not splurging on sourdough). Here's what you'll get with this nutritious, high-protein bread recipe:
All natural: no processed chemicals, fillers, or extracts
100 percent whole-grain flours (a combination of organic white whole-wheat flour plus a bit of flaxseed powder and coconut flour for some healthy fiber and fats)
No added sugar (just a couple of grams of natural fruit sugars from the banana that gave it just the right amount of sweetness)
9 grams of protein per slice
Healthy High-Protein Bread Recipe
2 scoops all natural, organic, plant-based vanilla protein powder*
3 cups white whole-wheat flour
¼ cup flaxseed powder
¼ cup coconut flour
3 to 4 cups warm water (start with 3 then add more as needed)
1 teaspoon baking soda
1 teaspoon baking powder
1 banana (mashed)
1 package active dry yeast
2 tablespoons olive or coconut oil
Optional: 1 tablespoon real vanilla-bean powder (a bit of extract works, too, but if you can afford real vanilla beans, it's worth the splurge)
Preparation
1. Mix all ingredients together for 5 minutes in a mixer on low-medium setting. Add more water as needed if your mix seems too dry.
2. Grease a bread loaf pan with coconut or olive oil.
3. Pour all ingredients into bread pan. Allow 1 to 2 hours to rise.
4. Preheat oven to 450°F. Bake for 25 minutes. Turn down the heat to 350°F and cook for an additional 20 minutes.
*Find out how to choose a healthy protein powder here.