5 New Year's Eve Party Snacks To Celebrate The End Of 2020
mbg Editorial Assistant
By Abby Moore
mbg Editorial Assistant
Abby Moore is an Editorial Assistant at mindbodygreen. She earned a B.A. in Journalism from The University of Texas at Austin and has previously written for Tribeza magazine.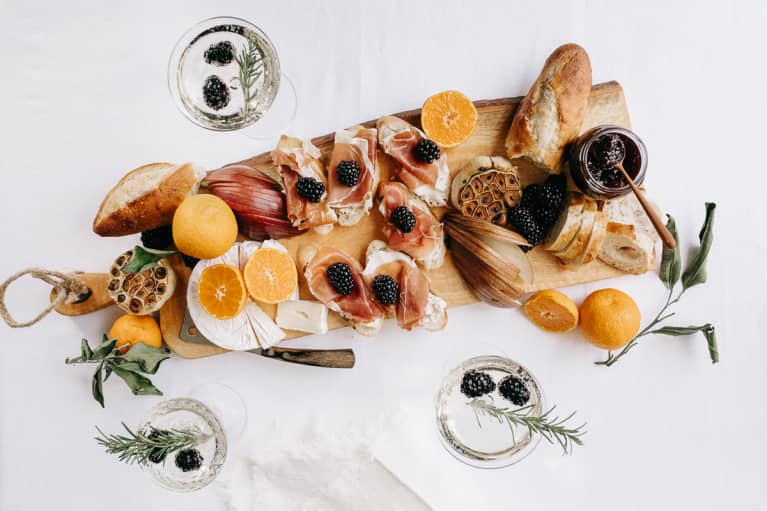 Whether you're drinking Champagne in your PJs or dancing around your living room with housemates, the end of 2020 is certainly something to celebrate. Guests or not, all good celebrations deserve a party snack. Here are five of our most delectable bites to start the New Year off right:
1.
Salmon cakes with avocado chimichurri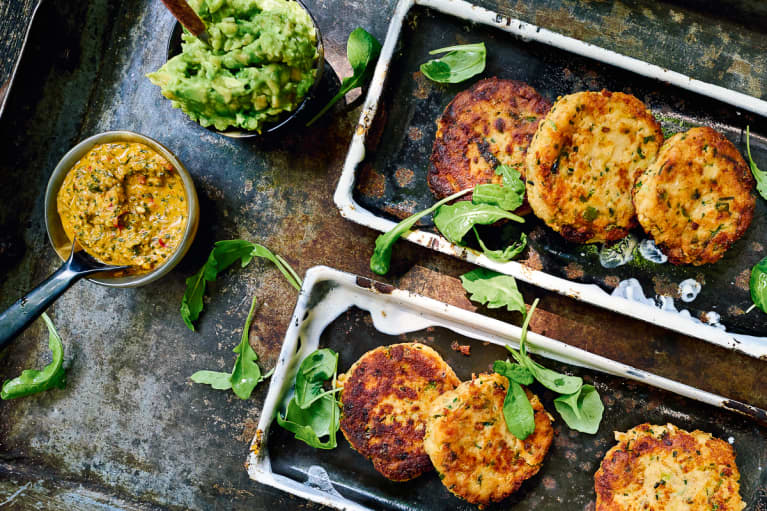 2.
Expertly curated cheese board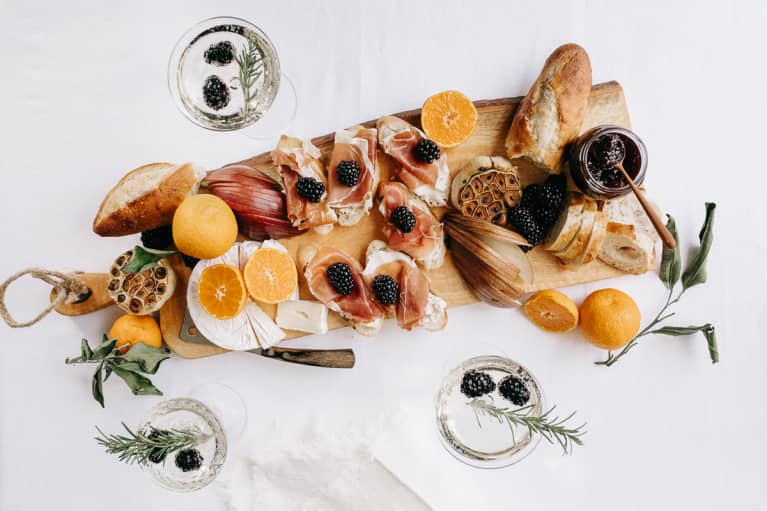 A decked-out cheeseboard is fitting for every occasion, but when hosting only a few or celebrating solo, it's even better. The combination of cheese, fruit, nuts, crackers, and charcuterie (if you wish), is enough to satiate your hunger without overstuffing yourself before dinner.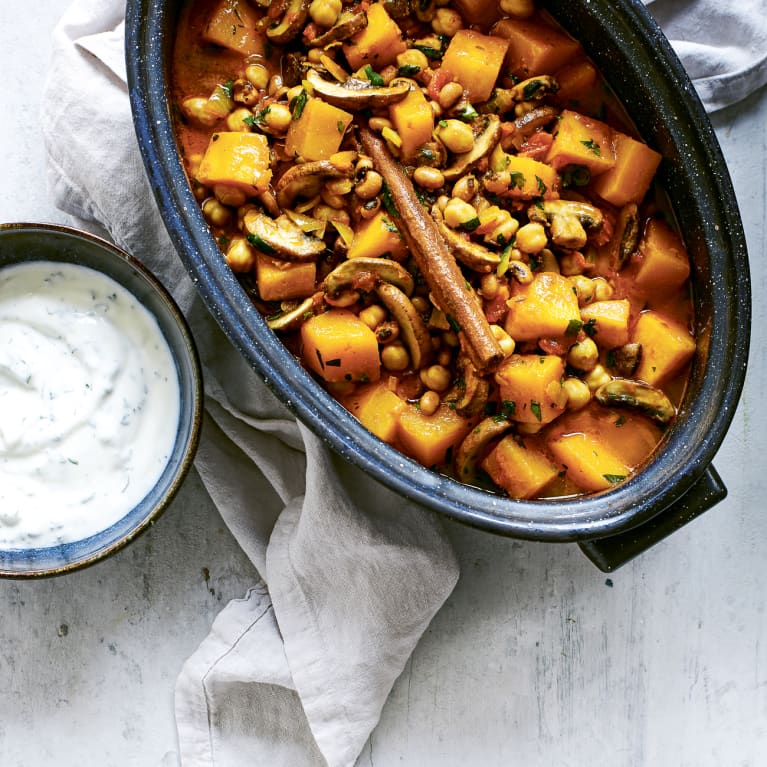 In some traditions, eating black-eyed peas is thought to bring luck and prosperity in the new year. Since most canned black-eyed peas lack flavor, try this pumpkin, chickpea, and black-eyed pea stew, instead. To keep it "snack-like," serve mini portions in cups, and save the rest for leftovers.
4.
Baked feta with lemon-tahini dressing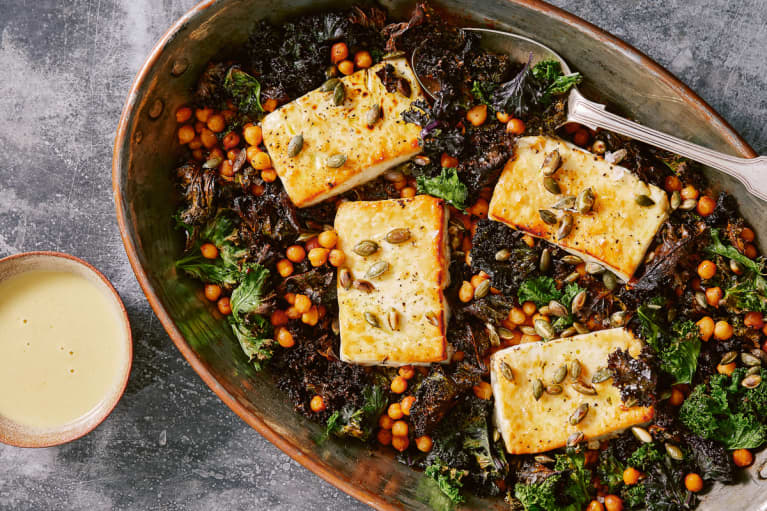 Feta is often crumbled on salads or rice bowls as an afterthought, but this baked feta recipe makes the soft, salty cheese the star. Adding chickpeas, kale, and a lemon-tahini dressing enhances the flavor further and provides added nutritional value. Scoop it up on its own or as a dip with pita or veggies.
5.
Dairy-free champagne fondue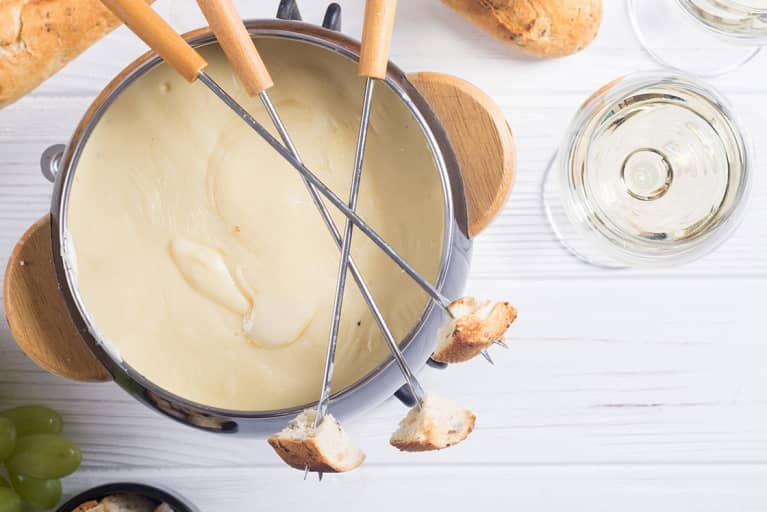 What better way to celebrate New Year's than with champagne and fondue? This plant-based cheese dip mimics dairy in both flavor and texture while also offering plenty of nutrients through the cauliflower, garlic, and almonds. Dip to your delight with bread, pretzels, broccoli, tomatoes, and more.