Meet The First All-Black US Group Set To Climb Mount Kilimanjaro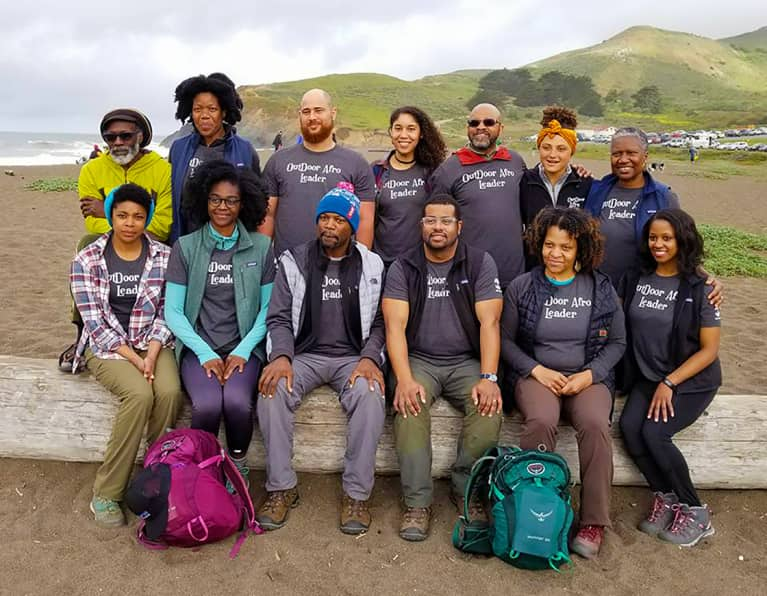 Climbing one of the seven summits is no small feat, especially when you're on track to make history.
On June 16, members of the community organization Outdoor Afro will travel to Tanzania to become the first all-black group from the United States ever to climb Mount Kilimanjaro. Phil Henderson, one of the first African-American men to climb Mount Everest, will lead the group expedition, along with a team of trained support leaders.
Founder and CEO of Outdoor Afro, Rue Mapp, spoke with mbg on the phone to speak a bit about the upcoming, historic trip and Outdoor Afro's mission.
"This is a historic moment. There has never been an expedition like this that has been completely supported and led by participants who are African American. Outdoor Afro is here to celebrate African Americans who want to connect in nature. We're really focused on feeling," said Mapp.
The organization started out as a Facebook group back in 2009 as a space for thousands of people of color to connect with like-minded individuals and discover outdoor experiences. Since then, Outdoor Afro has expanded to multiple cities, with networks established all around the country. Mapp says that the organization's ethos of healing by way of nature attracts many people to the initiatives. "Nature is a neutral space. It can be like taking a vacation from the microaggressions of everyday life."
"Healing hikes" are an example of the mind-body connection Outdoor Afro promotes, explained Mapp. The goal of these hikes? "To be in nature to recognize that it's here for us to heal—it's about opening up to a new modality of healing," she shared.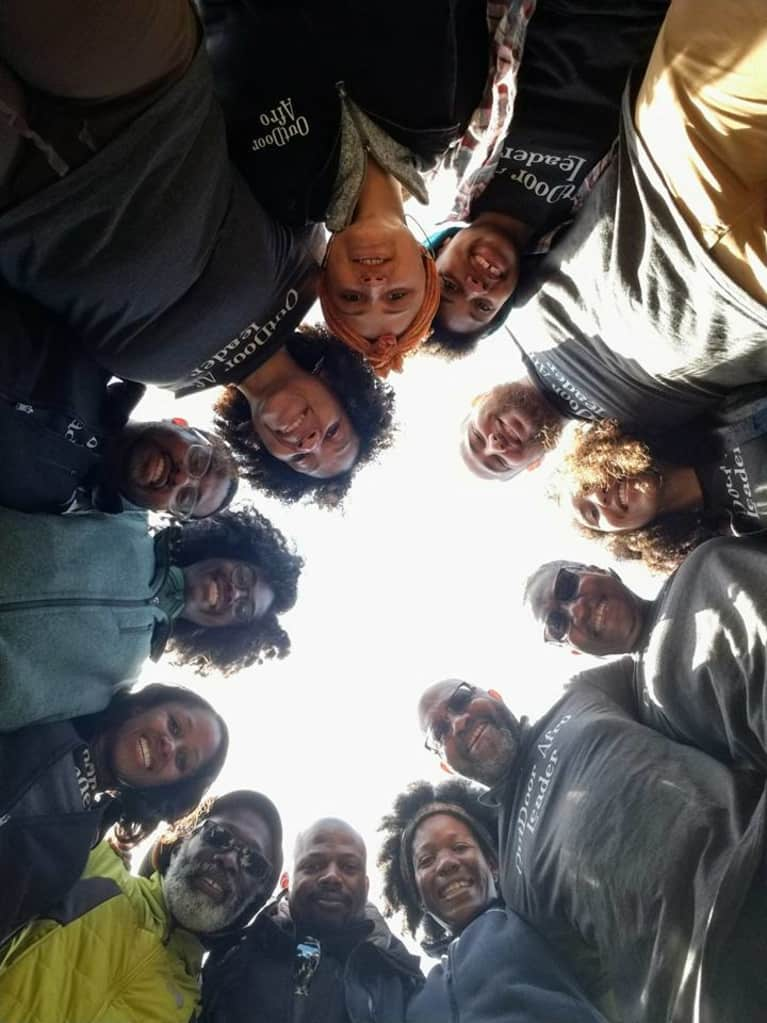 Now, Outdoor Afro hosts around 1,000 events each year and has connected more than 30,000 people to the outdoors for hiking, biking, and kayaking trips and more. Mapp hopes that this milestone of a trip will continue to expose people to the work of Outdoor Afro and encourage marginalized groups to seek life in nature and beyond.
According to the National Park Service, the disparity among nature-seekers is stark, reporting that 80 percent of all national park visitors, volunteers, and staff tend to be white. For Outdoor Afro, the mission is about providing a different narrative. "It's about a new narrative that moves beyond the stereotypes and lack of representation of what people do and can be in the outdoors." Yes, it's about racial representation, she continued to explain, but also about diversity within diversity. "Diversifying what leadership looks like in terms of a lifestyle, regardless of how you identify—be you a single mother, world traveler, or anyone else," explained Mapp.
Most of the participants drawn to Outdoor Afro's initiatives are individuals who don't quite fit the traditional profiles of your typical outdoor enthusiasts in that they're people of color who are extensively trained and knowledgeable about the outdoors. "They can do it because they are trained, have fundraised, and are rooting for both their own individual success and the group's collective efforts."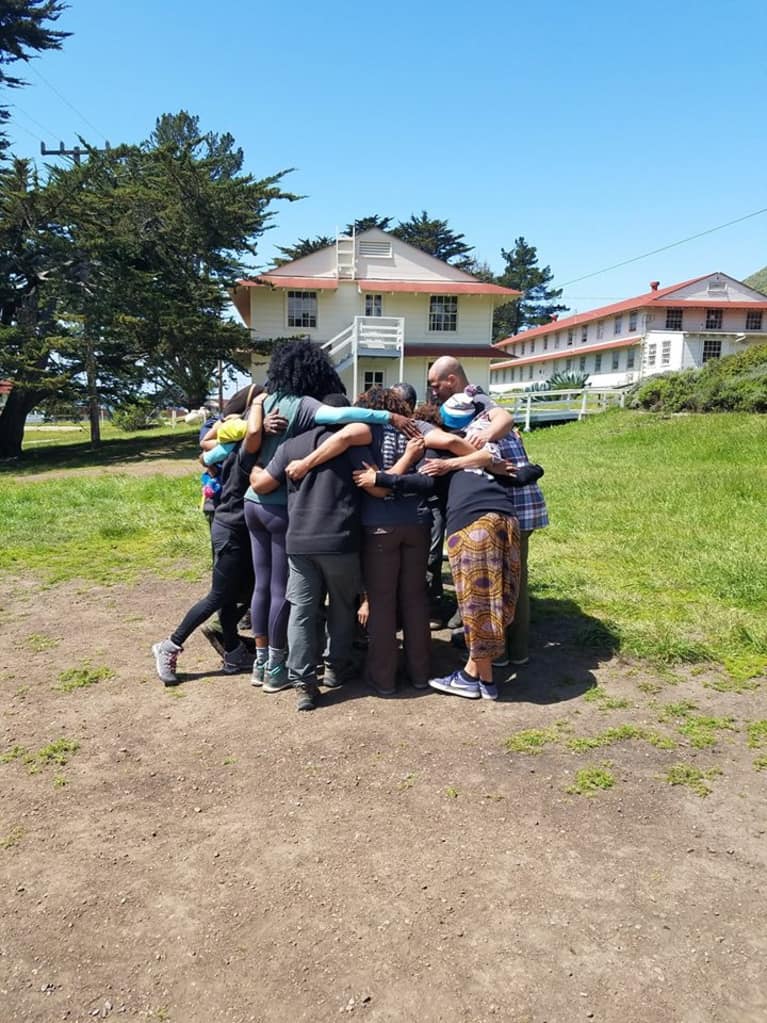 Group member Katrina Grays said she's embarking on this mission to push her boundaries and sense of self as a mother: "I am making these choices precisely because I want to push my own particular boundaries as a mother. I want [my daughter] to hopefully remember the experience of her mother pursuing a personal goal and trying hard to see it through. But more than that, I want to expand her awareness of everything that is possible for her."
When asked about the significance of their Mount Kilimanjaro trip, a number of participants spoke to the desire to set an example of inspiration and discovery for others in their community—two underpinning themes mentioned frequently in my conversation with Mapp.
"I'm so excited and proud of this journey and moment, and of these individuals who are committed not only to Outdoor Afro but also to transforming their lives through this experience and being role models for others."
Curious about other diversity efforts happening in wellness? Read about this brand rethinking athleisure.
And do you want to turn your passion for wellbeing into a fulfilling career? Become a Certified Health Coach! Learn more here.