3 Easy Ways To Ripen Avocados Fast Because No One Should Wait For Guac
mbg Contributor
By Elizabeth Gerson
mbg Contributor
Elizabeth Gerson is a former mindbodygreen intern and a student at Stanford University studying Psychology and Communication with a specialization in Health & Development.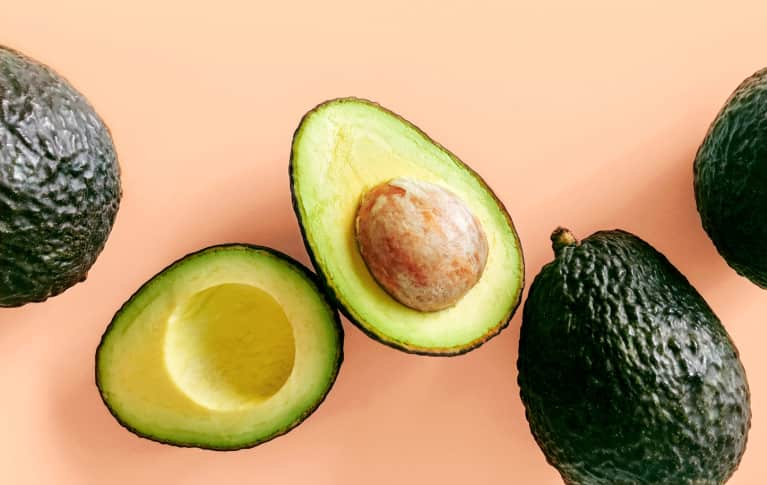 If your Super Bowl snacking plans include mountains of guacamole like ours do, you know there's nothing worse than remembering day-of that your avocados are still rock-solid. And if you've ever tried to bite the bullet and use unripe avocados anyway, you know how disappointing it can be to miss out on the creamy guac goodness that a perfectly ripe avocado promises.
We live in a busy time when it can be tough to plan ahead, especially when it comes to prepping food, but even if you don't plan ahead, you don't have to miss out on the brain-boosting benefits avocados have to offer. To get the tricky timing right, we've got options whatever your schedule.
If you have a few days...
A simple brown paper bag will do the trick. Place the unripe avo inside, set atop your kitchen counter—or anywhere that's room temperature, really—and seal it up to trap the air inside. When an avocado starts to ripen, it begins to release ethylene gas. The paper bag traps this gas inside and circulates it around the fruit, causing the natural ripening process to speed up a bit. Using this method, you should expect results in three or four days.
If you have a few hours...
Amp up that ethylene power by adding a piece of fruit to the bag. Fruits like an apple or banana also release ethylene gas, only making the air inside the bag more potent and promoting the ripening process. For this tip, it's best to start the ripening process early in the day and check back in the evening.
If you have a few minutes...
Sticking an avocado in the oven may sounds like blasphemy, but trust us on this one. Using this hack, only 10 short minutes stand in the way of you and a perfect slice of avo toast.
Preheat your oven to 200°F.
Wrap your avocado in foil.
Bake for 10 minutes, and it should come out soft and ready to eat.