How Moving In Nature Helped Me Process My Grief (When Nothing Else Worked)
mbg Contributor
By Minna Lee
mbg Contributor
A jill of all trades, Minna Lee is a personal trainer, nutrition coach, wellness lifestyle blogger behind Living Minnaly, and founder of Live 24k. She holds a B.A. from New York University.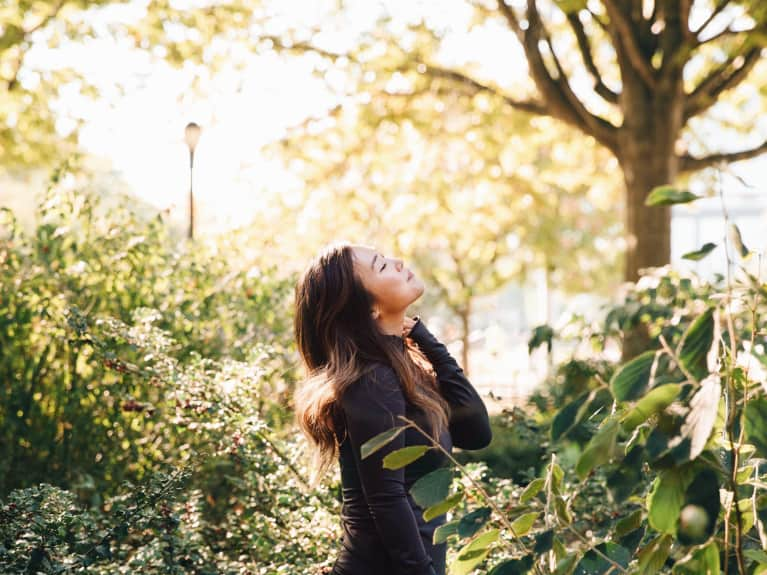 Physical movement has always been an outlet for me. Whether it was creatively expressing myself out on the ice during my former competitive figure skating years, or sweating out my stress and anxiety from my health issues, moving my body was the first thing I would turn to in times of need. But never was this more intensely true than last year when I was losing my father to cancer. This isn't an article about how working out is an escape from grief—it's about how it helped me accept the grief.
"If you don't have your health, you can't do anything else."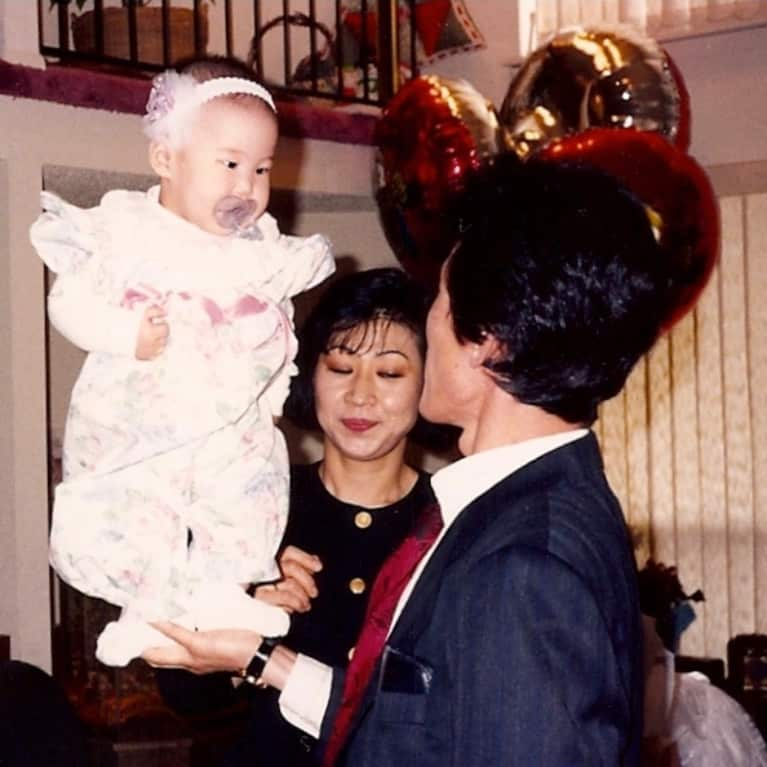 My father was a decadelong liver cancer survivor. Only 5 percent of people with the same diagnosis survive that long, but my father was one of them. He was one of the most tenacious people I will ever know in my life, and I got my respect for health from him. He always said that if you don't have your health, you can't do anything else you want in life; this is a motto I stand by today.
It's funny, because Eastern medicine is surging in popularity now, and it always reminds me of him. He was the quirky dad drinking his smelly home-brewed chaga mushroom tea before anyone knew what that was and doing inversions and tai chi rink-side as he watched my Sunday morning skating practices. As a 14-year-old girl, I was mortified watching my dad dive in and out of sight from the plexiglass rink, swinging his arms wildly about. But today, it is one of my favorite memories that makes me laugh. As his youngest daughter, I had a truly special bond with him.
We first found out that my father's cancer was back, advanced, and inoperable in April 2016, then it was a rapid decline from chemo not working to his passing that August. During those five months, I found myself either in the gym every single day or running outdoors.
I don't like to call it my escape from my grief, because it was actually the opposite. Physical movement became my harsh mirror of reality—the necessary reflection of the inevitable reality that I had to come to terms with and accept. I knew that denial and suppression would swallow me up eventually, and I knew I didn't want to go down that road. So instead I threw myself into working through it.
The grieving process and working it out.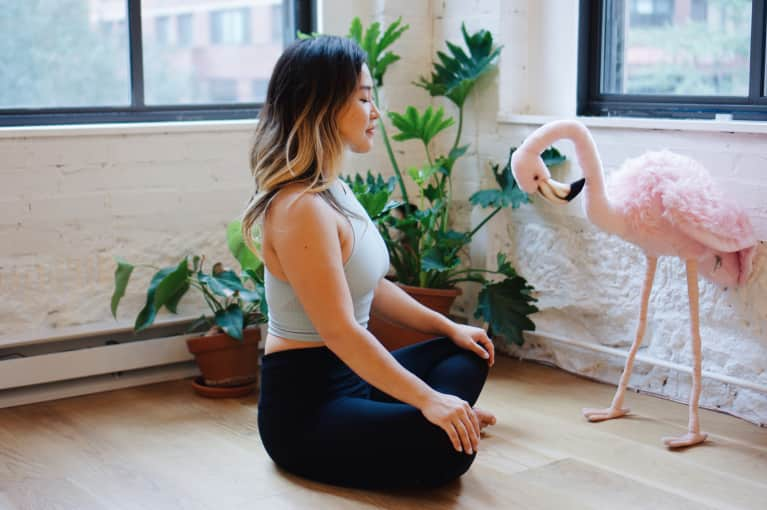 Nothing at all can take away the grief and indescribable mixed bag of emotions that come with losing a loved one, especially a parent; but having that daily 30 minutes or an hour to myself gave me the ability to get through the grief and not sidestep it. It allowed me to process and unleash what emotions I felt that day, whether it was guilt, confusion, anger, or overwhelming sadness.
I actually feel that it helped me go through anticipatory grief, and I am so grateful for that because it allowed me to be present with my dad through the end and not numb anything out because of unresolved pain. To this day, I credit this as the main thing that truly helped save me from the paralyzing shock and denial that people understandably experience after loss.
On days that I felt like screaming at the world about how unfair it all was, I would push a 250-pound sled back and forth and let myself feel just how angry I was. On days that I felt like I could barely stand up because my body was so weak and crushed by sadness, I would run by the water letting the wind howl in my ears and my spirit howl alongside it. On days when I felt so helpless for not being able to do anything but stand by and watch my dad slip away? I trained to do multiple pullups for the first time in my life, because I needed to show myself I could handle something I never thought I would be able to do.
Working out fortified me, but it also allowed me to feel OK with feeling weak, because it reminded me that I could still get through it even feeling that way. I knew the best thing I could do for my dad was to show him that I was going to be OK, because seeing that I was fulfilled, healthy, and happy was all he ever wanted for me.
After all, he was the one to teach me to stand on my own two feet.
Love Minna's story? Read about the tonic that healed her inflammation and leaky gut.