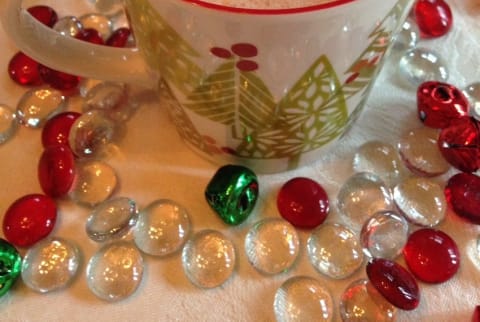 December 17, 2013
Starbucks is famous for their seasonal drinks. I admit they taste delicious; the only thing is they're loaded with sugar, and even the "skinnies" are loaded with artificial sweeteners. Too much sugar will cause all kinds of problems, like weight gain, bloat, weakened immune system, headaches, fatigue, aging, wrinkles, etc., etc.
So, instead of the Starbucks Gingerbread Latte, which has 29 grams of sugar in a tall 12-ounce with nonfat milk and whipped cream, let's make a super easy, much healthier recipe at home. I promise it's just as delicious — maybe even better!
Advertisement
This ad is displayed using third party content and we do not control its accessibility features.
1 cup unsweetened almond milk
½ heaping tsp. cinnamon
½ tsp. ground ginger (use ¼ tsp. if you'd like it a little less gingery)
½ tablespoon 100% pure maple syrup
Chai tea bag
Directions:
Boil water in tea kettle (or however you like to warm up water). Place chai tea bag and hot water in a measuring cup so it's easy to pour into your mug later on. Let tea bag steep for about 5-10 minutes, depending on how strong you like your tea.
Blend almond milk, cinnamon, ginger and maple syrup in Vitamix for 3-4 minutes, which makes the mixture hot. If you don't have a Vitamix, no worries, just heat the mixture on the stove on medium heat.
Pour the gingerbread mixture into your favorite holiday mug, filling the mug about ¾ full. Then fill the rest of the mug with the hot chai tea.
You can play with more or less of the chai tea and mixture to see what you prefer.
You can also just drink the warm gingerbread mix without the tea for a non-caffeinated treat.
Top with cinnamon.
Cheers to gingerbread, the holidays and warm, sweet treats!
Advertisement
This ad is displayed using third party content and we do not control its accessibility features.

Kara Stout
Kara Stout is a Certified Nutrition Wellness Coach, Licensed Professional Counselor, and holds her M.Ed. in Counseling. She specializes in bridal wellness and is the founder of the Beautiful Brides, Beautiful Marriages coaching program. Kara guides busy brides in taking healthy steps all the way to the aisle by teaching what foods and practices increase health, beauty, and energy. Beyond preparing for the big day, she also guides brides in laying the foundation for a healthy and happy marriage.
Kara also writes a weekly blog sharing nutrition and lifestyle tips, recipes, inspiration, and bridal wellness. Visit www.KaraStout.com to find out more or to join Kara's blog! You can also find her on Instagram: @NutritionbyKara