Better Than Tortillas! Blanch Collard Greens To Use As Wraps
There may not be a perfect gluten-free tortilla, but whether you care about gluten-free or not, using blanched collard leaves in place of tortillas (or bread) is a fun and super healthy thing to do. The nutrient density of collard leaves versus tortillas, bread, burger buns, hot dog buns and the like doesn't even compare.
Try blanching a couple of bunches in advance and store them in your fridge so that you don't have to think about it, you can just grab and wrap!
What you'll need
1 or more bunches of collard greens. The bigger the leaves the better.
2 dozen ice cubes.
Directions
Place two dozen ice cubes in a large bowl and fill the bowl with water. Set aside for now.
Use a pan big enough to bring 5 cups of water to a simmer.
Cut the stem off from each of the leaves at the base of the collard.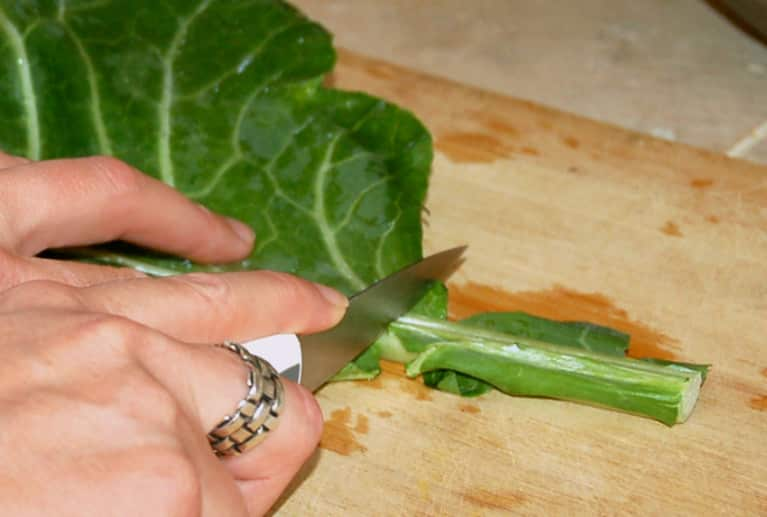 Use a small knife to trim the spine of the collard down the middle of the leaf. Cut it so that the spine is flat with the rest of the collard.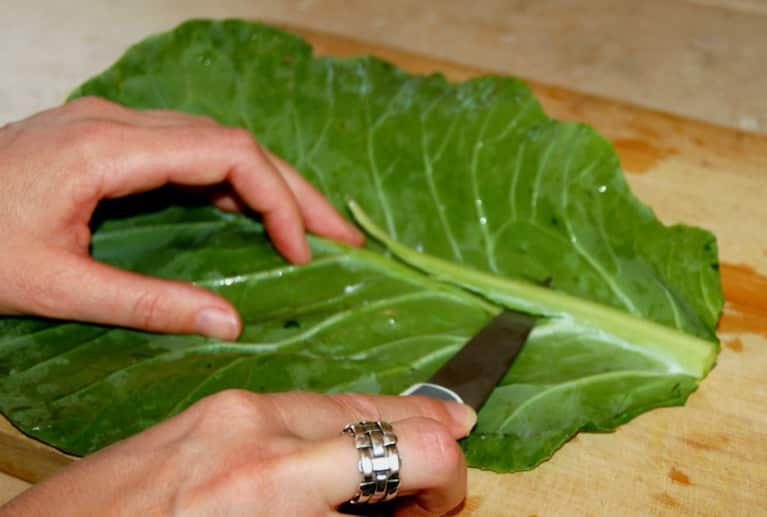 Place the leaves one at a time in the simmering water for 30 seconds (you can simmer them for slightly more or less time. The longer it simmers, the softer it will become. Just make sure you don't over-simmer them, because we want them strong enough to hold up.)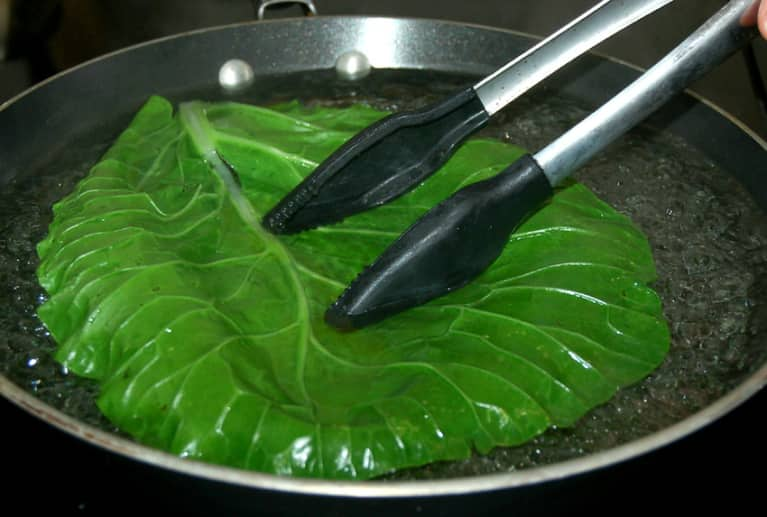 With a pair of tongs, place each of the leaves into the ice bath and submerge for at least 10 seconds.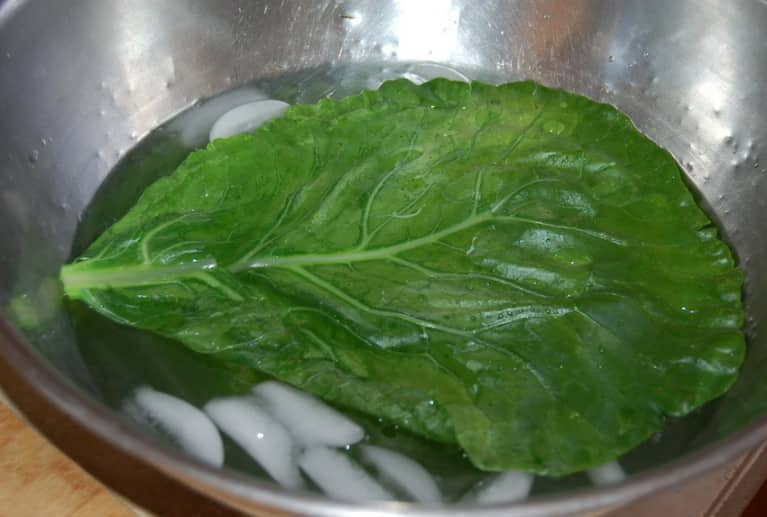 Take the leaf out and pat dry with a kitchen towel.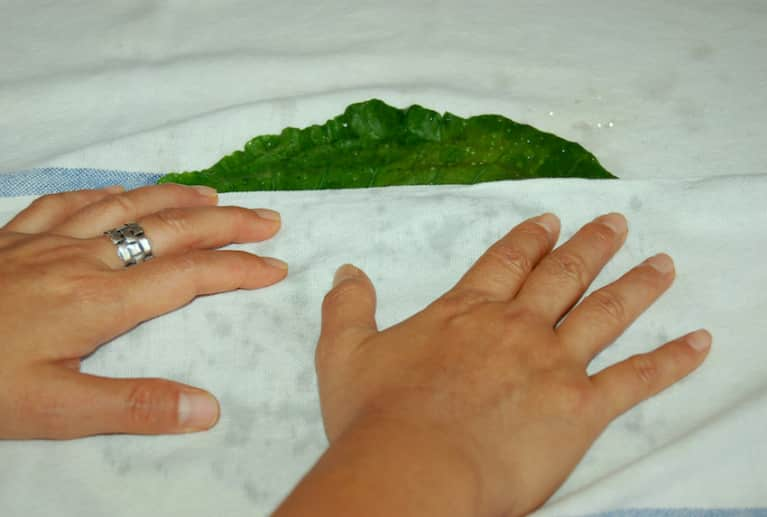 Repeat until the whole bunch has been blanched and dried.
Voila!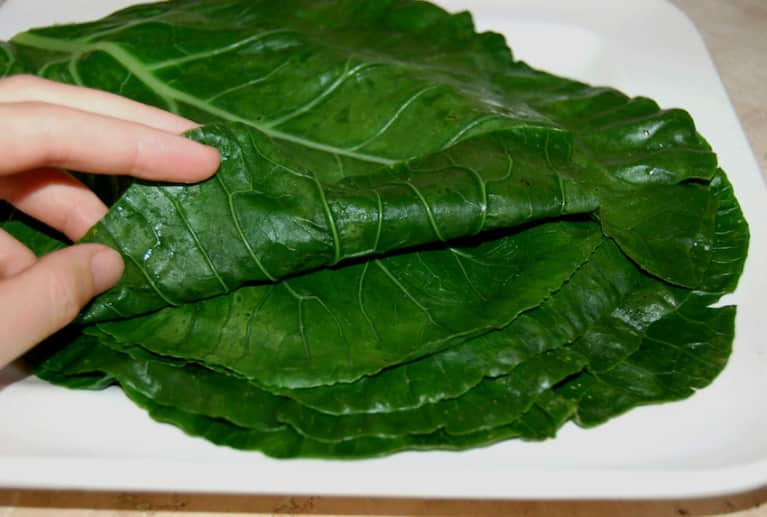 Keep in the fridge for up to three days.
When you go to wrap whatever it is you want the collard leaves to be a vessel for, just lay out one or two leaves, place the ingredients on top and roll it up like a tortilla, or fold it for a sandwich.