The Ultimate Guide To Cruciferous Vegetables
Cruciferous is a term that's being thrown around a lot these days when talking about vegetables that are really, really good for you. These veggies (also known as brassicas and or cole crops) are credited with everything from potential cancer-fighting properties to detoxifying benefits and more. But what does this really mean, and which veggies, aside from broccoli, qualify?
We're breaking down our top 10 cruciferous vegetables — the ones that we think are delicious and easy to add to your daily routine and pack the most nutritional punch.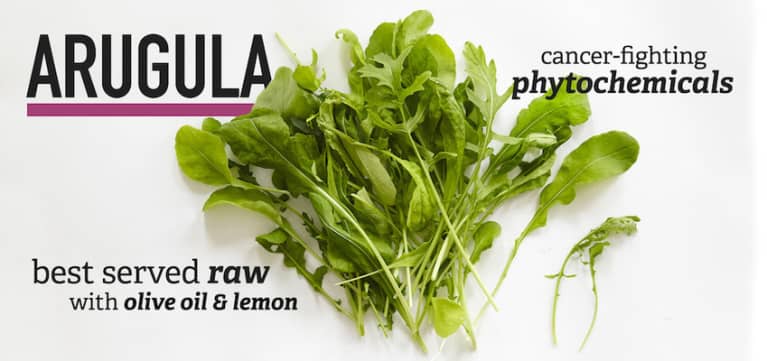 Cancer-fighting properties from phytochemicals
Vitamins A, B-6, C, K, thiamin, riboflavin and niacin, which help with everything from bone formation, neurological health + detoxification
Metabolism-controlling minerals such as copper and iron
Serve raw in salads, over grains, with meat and fish.
Dress minimally, with olive oil + lemon or balsamic vinegar, sea salt + fresh pepper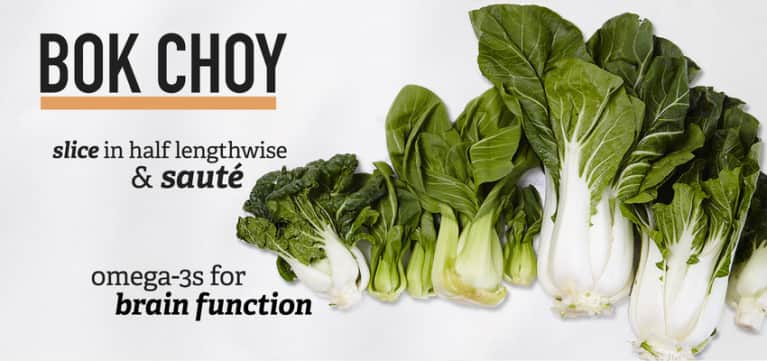 Omega-3s for brain function and anti-inflammatory properties
High levels of vitamin K, a fat-soluble vitamin known for bone health and lowering inflammation
Zinc, which helps to regulate hormones
Antioxidant support from vitamins A and C and flavonoids
Cut heads in half lengthwise and sauté in a small amount of olive oil for 5 minutes or less — season as desired.
Slice + serve raw in salad or slightly cooked in stir-fries or other sautéed dishes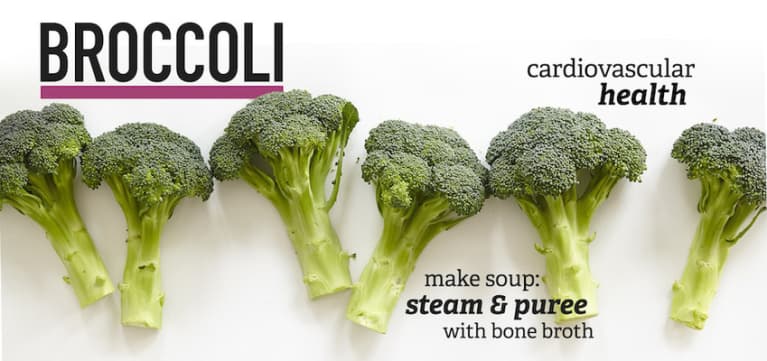 Fiber content for digestive support + cholesterol-lowering benefits
Anti-inflammatory, pro-detox + antioxidant benefits for cancer-fighting
B-complex vitamins linked to cardiovascular health
How To Eat
Break into florets, slice stems and either:
Steam until just slightly cooked (about 2 minutes) and dress with sea salt + lemon or puree with bone broth for soup
Serve raw with a favorite dressing, hummus or dip
Use in stir-fries or other sautéed dishes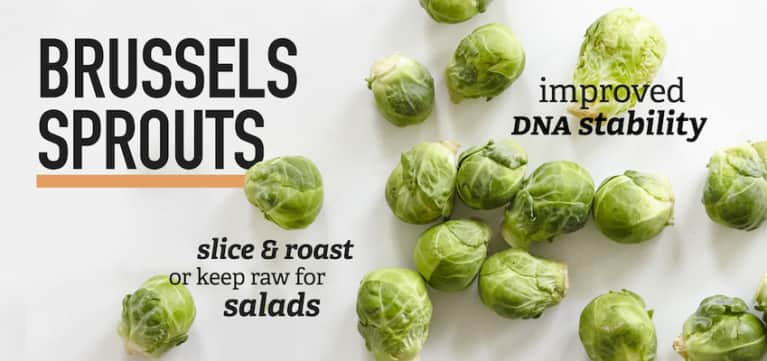 Fiber content contributes to digestive support + cholesterol-lowering benefits
High in detoxifying + cancer-fighting glucosinolates phytonutrients
Elements in sprouts linked to improved DNA stability
Remove stems and any discolored outer leaves, then:
Slice in half lengthwise and pan sear, cut-side down, for a few minutes until brown. Season lightly.
Steam whole and drizzle with olive oil and lemon or tamari.
Slice + roast or keep raw for salads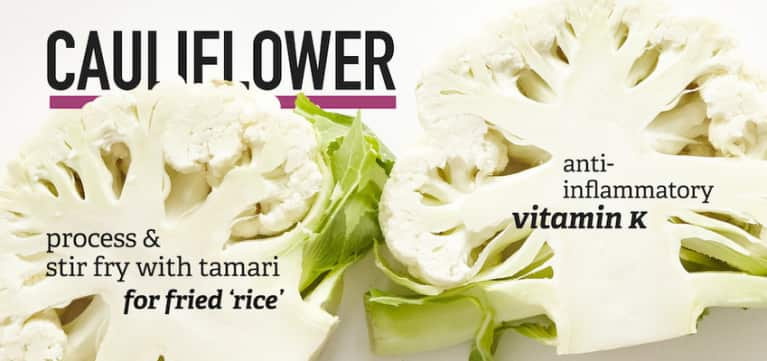 Detoxifying phytonutrients + antioxidant benefits from vitamin C + manganese lower chronic stress + risk of cancer
Excellent source of anti-inflammatory vitamin K
High fiber content for digestive support
Process + stir fry with aromatics + tamari for fried 'rice'
Sauté florets with coconut oil + turmeric
Roast florets with olive oil + salt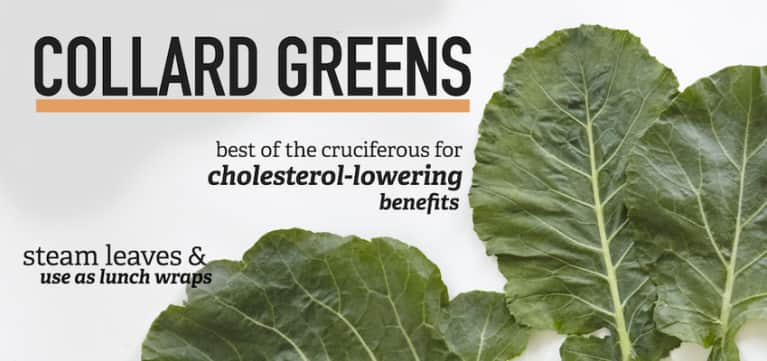 Best of the cruciferous for cholesterol-lowering benefits by binding bile in digestive track, making it easier to exit the body
Cancer-fighting glucosinolates support detox + anti-inflammatory systems
Steam for just a minute or two and use as a lunch wrap
Slice + sauté with chili flakes + serve with black eyed peas
Slice very thinly, marinate in lemon + toss in salads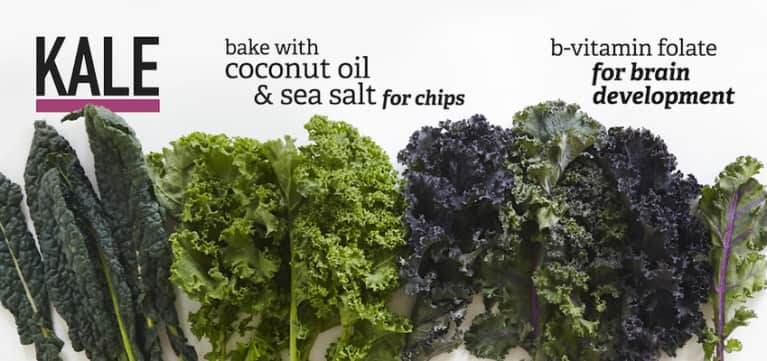 B-vitamin folate is key for brain development
Fiber + protein content manage hunger + satiate
Lutein + zeaxanthin, nutrients protect against macular degeneration
Slice + sauté with olive oil and garlic
Bake with coconut oil + sea salt for chips
Slice very thinly, marinate in lemon + toss in salads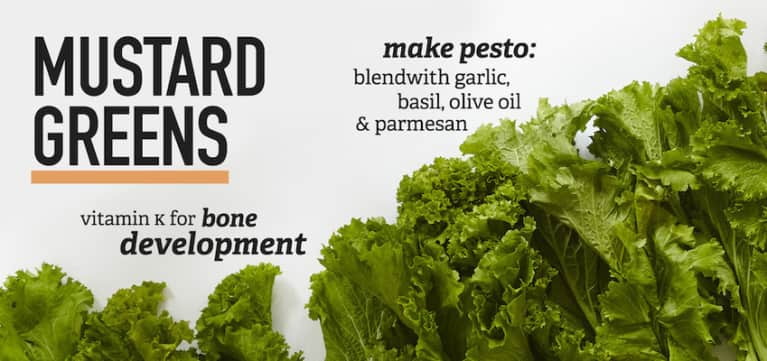 High-fiber for gut health
Vitamin K for bone development + limiting neuronal brain damage
Indoles may inhibit cancer-cell growth
Braise with broth + vinegar
Sauté with olive oil, chili flakes + lemon
Blend with garlic, basil, olive oil + parmesan for pesto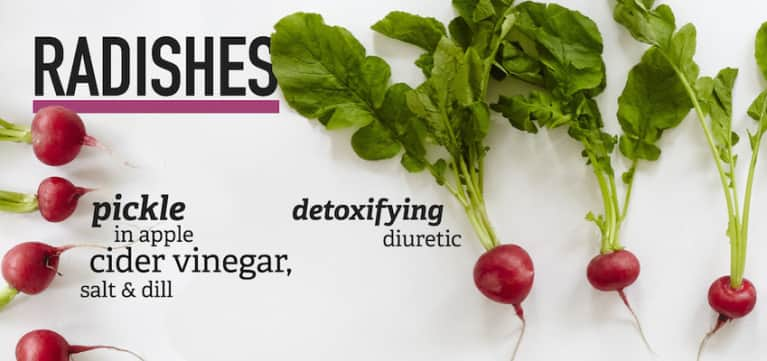 This detoxifying diuretic increases urine production
High levels of vitamin C and anthocyanins may inhibit cancer-cell growth
B + C vitamins, zinc, phosphorus + high water content benefit the skin health + appearance
Cut in quarters + serve with herbed yogurt + sea salt
Slice thin + toss in salads
Pickle in apple cider vinegar, salt + dill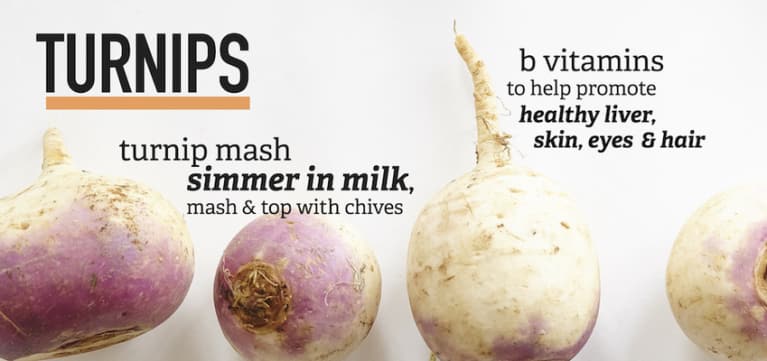 B vitamins help promote healthy liver, skin, eyes + hair
Calcium for bone, muscle + nervous system health
Indoles inhibit cancer-cell growth
Sauté sliced turnips with garlic, greens + a squeeze of lemon
Turnip mash: simmer in milk, mash + top with chives