DIY Natural Recipes For 3 All-Time-Fave Products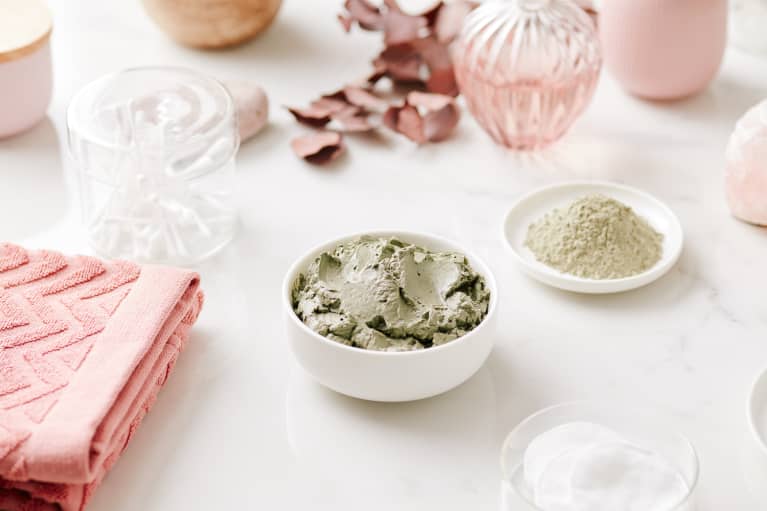 Our editors have independently chosen the products listed on this page. If you purchase something mentioned in this article, we may
earn a small commission
.
As fall slowly starts to roll in, your time indoors might start to increase. For beauty fans, this might be the perfect time to experiment with some crafty DIY recipes. Here,
Ina De Clerq
, beauty enthusiast and woman behind the popular website
TheMakeupDummy.com
, shares some of her favorite at-home recipes for her favorite products. You can find these, and many more, in her book
DIY Beauty: Easy, All-Natural Recipes Based on Your Favorites From Lush, Kiehl's, Burt's Bees, Bumble and bumble, Laura Mercier, and More!
Inspired by Nars' The Multiple
On your lips, your cheekbones, your collarbones, or all the way down your legs, use this all-natural solid lotion body balm to highlight your best features!
Makes 1 (0.6-ounce) moisturizing balm
½ tablespoon white beeswax pellets
1 tablespoon shea butter
½ tablespoon coconut oil
½ teaspoon cosmetic mica in color of your choice
1 (0.6-ounce) twist-up container
Melt beeswax and shea butter in a double boiler over medium heat. Let them melt together until they're liquid.
Take the double boiler off the heat and add coconut oil. Stir the mixture until all ingredients are combined.
Add cosmetic mica and stir until the mixture is an even color.
Make sure the mechanism of the twist-up container is wound all the way down to the bottom. Carefully pour the mixture into the container. Use a small funnel to avoid spilling. Give this balm 2 to 3 hours to set before use.
Apply an even layer of this multipurpose balm on clean, dry skin.
Store in a cool, dry place up to 6 months.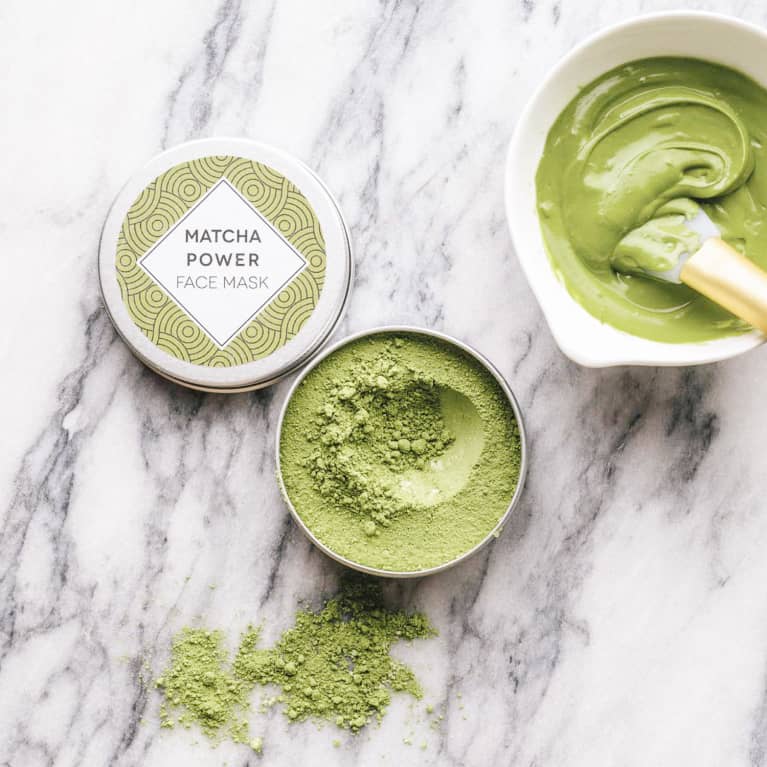 Makes 0.6 ounce face mask powder (about 10 applications)
3 tablespoons finely ground (colloidal) oatmeal
1 tablespoon matcha tea powder
1 (1-ounce) airtight container
Combine oatmeal and matcha powder in the airtight container.
Put on the lid and shake until powder has an even green color. Wait for the powder to settle at the bottom before opening the container.
Scoop 1 heaping teaspoon face mask powder into a small mixing bowl or onto a small plate. Add 1 teaspoon water or milk. For a moisturizing boost, add a drop of your favorite carrier oil, like sweet almond oil. Stir to combine all the ingredients.
Apply an even layer on clean, dry skin. Let it sit about 10 minutes, and then rinse it off with lukewarm water.
Follow with a mild toner or flower water to remove every bit of the green mask.
Store in a cool, dry place and keep all water out of the container. This face mask powder can last up to 6 months. Once you've mixed the powder with the wet ingredients, you should use it all in one go.
Inspired by Bumble and bumble's Surf Spray
Rock those beachy waves all year round. The salt will encourage your hair to curl, the aloe vera gel will help hold the curls, and the oils will moisturize your locks.
Makes 1 (4.3-ounce) spray
½ cup water
1 teaspoon sea salt
1 teaspoon aloe vera gel
1 teaspoon fractionated coconut oil
3 drops lavender essential oil
1 (4.5-ounce) spray bottle
Bring water to a boil in a small saucepan. Put the lid on and let water boil at least 5 minutes. Remove the lid and take the saucepan off the heat.
Add sea salt and aloe vera gel to water and mix with a whisk until salt and aloe vera gel have dissolved. Set aside and let the mixture cool to room temperature.
Pour coconut oil into a small mixing bowl. Add lavender essential oil and stir to combine.
Add the cooled water mixture to the mixing bowl. Whisk to combine the ingredients.
Use a small funnel to pour the mixture into the spray bottle. Screw on the nozzle, and it's ready for use!
The water and oils in this recipe won't mix on their own, as we're not using an emulsifier. So give the bottle a good shake before each use.
Spray liberally on dry or damp hair. Scrunch your hair upward using your hands to encourage your strands to make waves.
Leave a few minutes to dry.
This is a water-based product. Store in the refrigerator and use within 3 to 5 days.
Excerpted from DIY Beauty by Ina De Clercq. Copyright © 2019 Simon & Schuster Inc. Used by permission of the publisher. Interior images by Harper Point Photography. All rights reserved.