Close Banner
Advertisement
This ad is displayed using third party content and we do not control its accessibility features.
The 15 Most Badass Men Of The CrossFit Games

mbg Fitness Contributor
By Gabrielle Frank
mbg Fitness Contributor
Gabrielle Frank is a freelance health and fitness writer living in New York City.
Since it started in 2007, the CrossFit Games have been a must-watch event for fitness junkies around the world. Competitors must go through three stages of challenges before they actually make it to the games. The first is the open, held in CrossFit gyms around the world. Athletes must complete five workouts in five weeks, and submit their scores. The top athletes from each of the 17 regions will then qualify for the regionals, which are a live, three-day competition. From there, the regions combine and athletes compete for spots for the CrossFit Games. Whew — got all that?
The Games are a culmination of a long period of training, and most athletes have their eye on the prize: $275,000 each, for the fittest man and woman. Check out these ten male athletes who made it to the games and are counting down the days until they can compete:
Rich Froning Jr.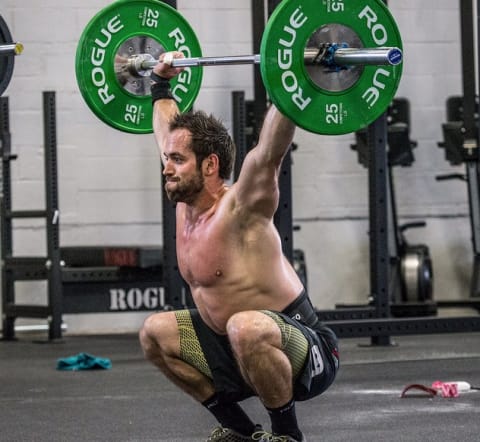 Named Fittest Man on Earth for four consecutive years, Froning beat out competitor Mathew Fraser in 2014 to win the competition by just 50 points. Shortly after last year's Games, Froning told the media he was joining a team for the 2015 CrossFit Games, and is now competing with CrossFit Mayhem Freedom.
Mathew Fraser, 25 years old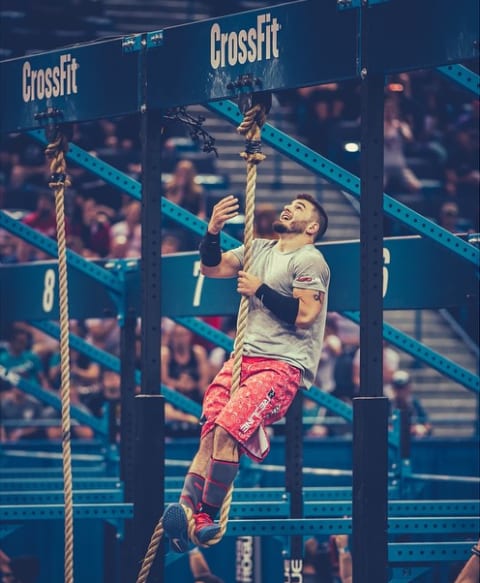 Fraser was a standout at the 2014 CrossFit Games — he was the runner up and earned the title of CrossFit Rookie of The Year. The former Olympic weightlifter blew away the competition this year's East Regional event and is in it to win it. With his 315-pound snatch and 375-pound jerk, not a lot is standing in his way.
Joe Scali, 29 years old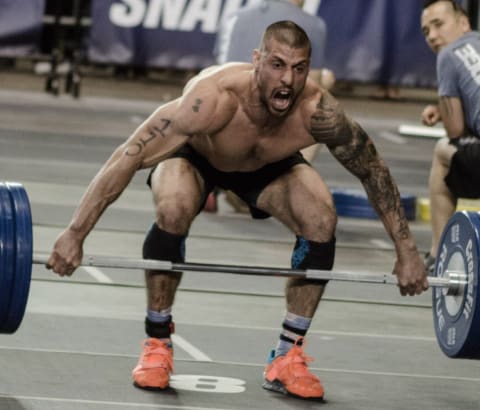 A CrossFit powerhouse with a professional hockey background, Scali is a fan favorite. His maximum deadlift is 505 pounds and he can complete a 330-pound clean and jerk. The only thing that could potentially bring him down would be an ocean swim — this tough guy is open about his intense fear of sharks.
Chad Mackay, 33 years old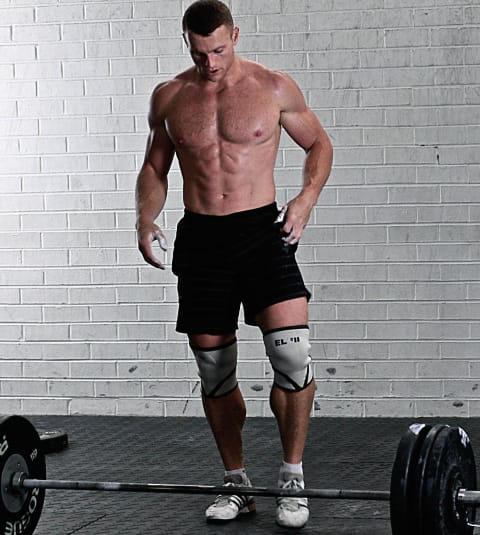 This Australian is a major competitor in the CrossFit world — he's participated in the games three times already (2010, 2012 and 2013) and was a member of Team World, which won the CrossFit Invitational in Berlin in 2013. He is a disciplined man who told Box Life Magazine that he only has one cheat meal a year. In 2014, he failed to qualify for the games, but returned strong this year at the Pacific Regional with a 267-pound snatch, helping him come in fourth overall.
Photo courtesy of Anna Brown
Shawn Ramirez, 41 years old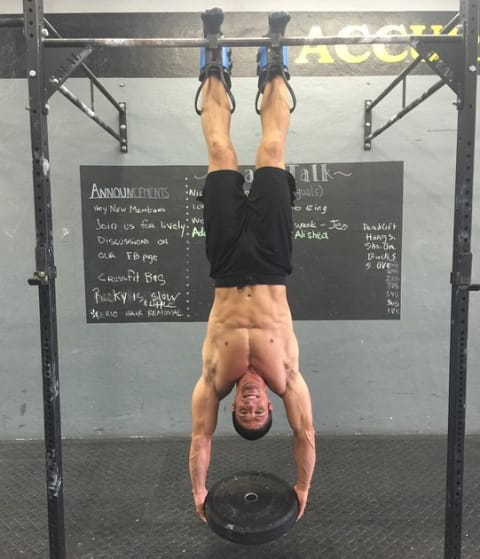 Ramirez is currently ranked number one in the world, in the masters division — he won the CrossFit Games, Open and Open Qualifier in 2014… And he's ready to defend his title as the Fittest Man on Earth 40+. He can perform a 515-pound deadlift, 60 pull ups and a 305-pound clean and jerk.
Kevin Manuel, 29 years old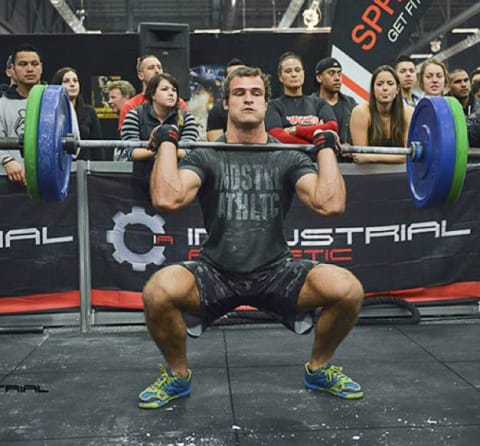 Manuel turned to CrossFit to stay in shape for rugby in the off-season. After his first CrossFit competition, he was hooked and decided to throw in the towel on the rugby thing. Manuel finished fourth place in the Pacific Regional in Australia and says he trains 2.5 hours a day, five or six days a week. He may be an underdog, but we wouldn't rule him out.
Noah Ohlsen, 23 years old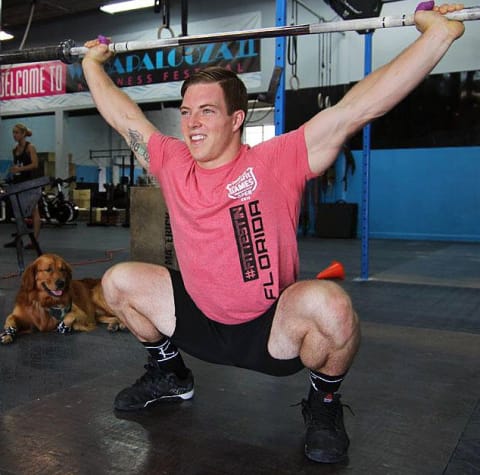 This is the second CrossFit game for Ohlsen, who left the Atlantic Regional as the first-place qualifier. Last year, he finished in the top 15 worldwide, in every 2014 open workout except for one. A Facebook video of his "snatch" has nearly 10,000 views — clearly people are watching.
Aaron Hanna, 26 years old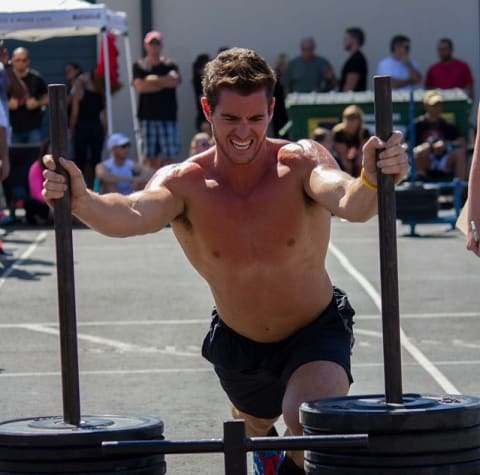 First-time qualifier, Hanna came in at second place, behind Noah Ohlsen, at the Atlantic Regional. He's honest about his training and struggles on Instagram, noting one day when he missed a 400-pound jerk. Don't hold it against him — he's going to be a strong competitor this year.
Bill Grundler, 46 years old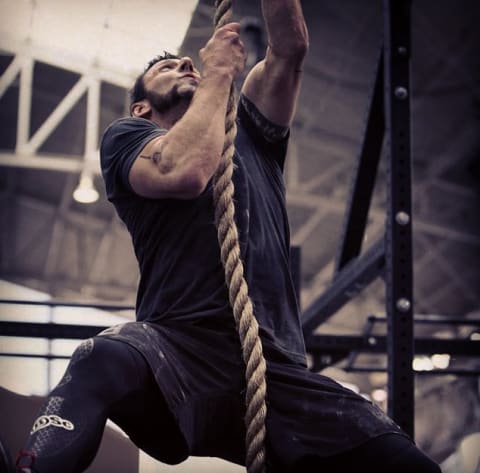 Grundler was introduced to CrossFit back in 2001 in Santa Cruz. As a captain of the Pismo Beach Fire Department, he started using the CrossFit to train fire fighters. He opened his own CrossFit facility in 2008 and the rest is history — he competed on a CrossFit Regional Team for three years before entering as an individual competitor in 2013 and is currently ranked number one in his age group.
Graham Holmberg, 30 years old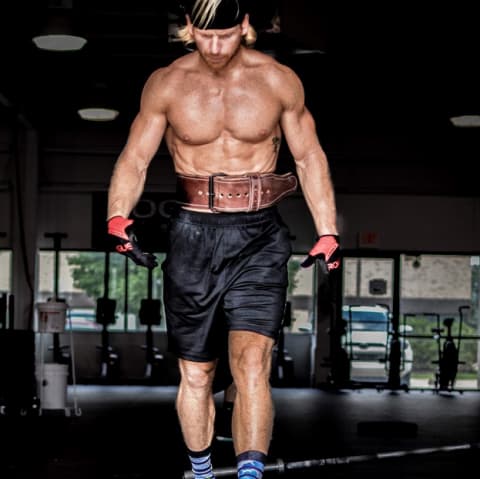 Five years ago, Holmberg claimed the title of Fittest Man on Earth, beating out famed CrossFit-er Rich Roning. He missed qualifying for the Games last year and worked extra hard for his ticket this year. He enters the Games ranked in eighth place overall.
Dan Bailey, 31 years old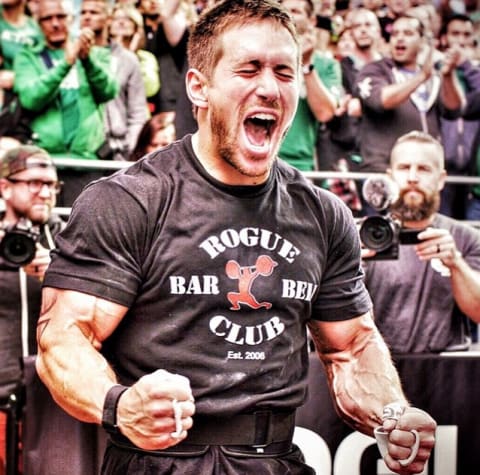 This four-time CrossFit Games competitor has never finished on the podium, and seems committed to making it happen this year — especially with Rich Froning moving over to the team competition.
Alex Anderson, 25 years old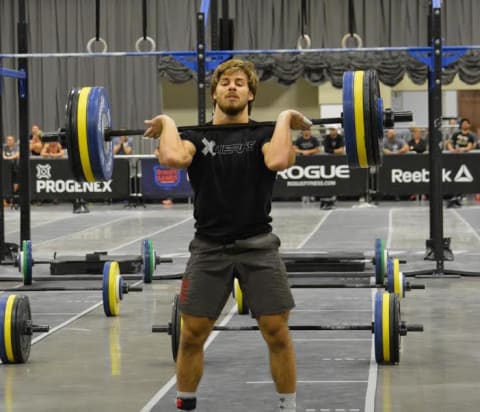 CrossFit is in his blood — Anderson's dad, Steve Anderson, won the master's division of the games in 2011. After his dad started doing CrossFit, the rest of the family followed, and after Alex competed on a team at the Central East regionals in 2012 and 2013, he decided to commit to competing as an individual. This year his goal was to become "highly proficient at every movement," and win the games, of course.
Lucas Parker, 25 years old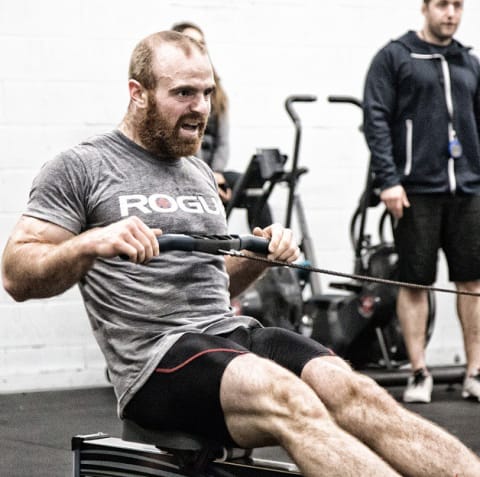 Known for his red beard, this ex-rugby player burst onto the CrossFit scene in 2011. Parker has a huge fan base, likely stemming from the serious technique he uses in the sport. He can perform a 490-pound back squat and a 345-pound clean and jerk. Keep your eye on this guy.
Khan Porter, 25 years old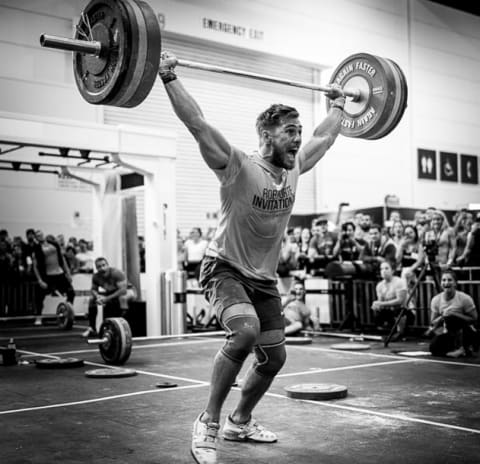 There is already a hashtag brewing in support of this Aussie: #khantstopwontstop. Porter competed in the Games in 2014 and now has a better grasp of what to expect — he's been training himself instead of using a coach.
Stephen Angove, 61 years old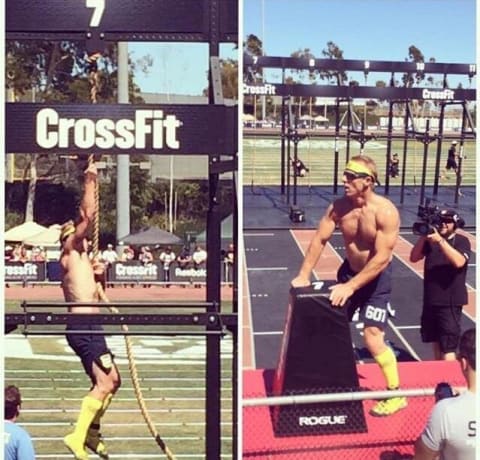 This 6'1, 205-pound powerhouse is a major competitor in the Men's Masters division. He started CrossFit in January 2013 and placed second in his age group at the 2014 CrossFit Games. Let's hope it's not just beginner's luck — odds point to him taking home first place this year.

Gabrielle Frank
mbg Fitness Contributor
Gabrielle Frank is a freelance health and fitness writer living in New York City. She's written for publications like MORE Magazine, Cosmopolitan, EverydayHealth.com, and Women's Health.