This One Yoga Pose Will Work Wonders For Your Anxiety
mbg Contributor
By Leigh Weingus
mbg Contributor
Leigh Weingus is a New York City based freelance journalist writing about health, wellness, feminism, entertainment, personal finance, and more. She received her bachelor's in English and Communication from the University of California, Davis.
Whether your anxiety is free-floating or anticipatory, dealing with anxious thoughts and feelings is never easy. That's where yoga comes in. With enough moving and breathing through the right poses, you can ease your anxiety. It's just one of the many perks of yoga!
According to yoga instructor Beth Cooke, there's one move that busts anxiety faster than any other: The "armpit massage in low lunge." To do this move, bring either your left or right leg up to downward-dog split and bring your foot in between your hands. Tuck your knee into your armpit, and start to slowly draw circles around your knee with your armpit. The sensation is a weird one, but it works.
Check it out below:
1. Start by moving into downward facing dog.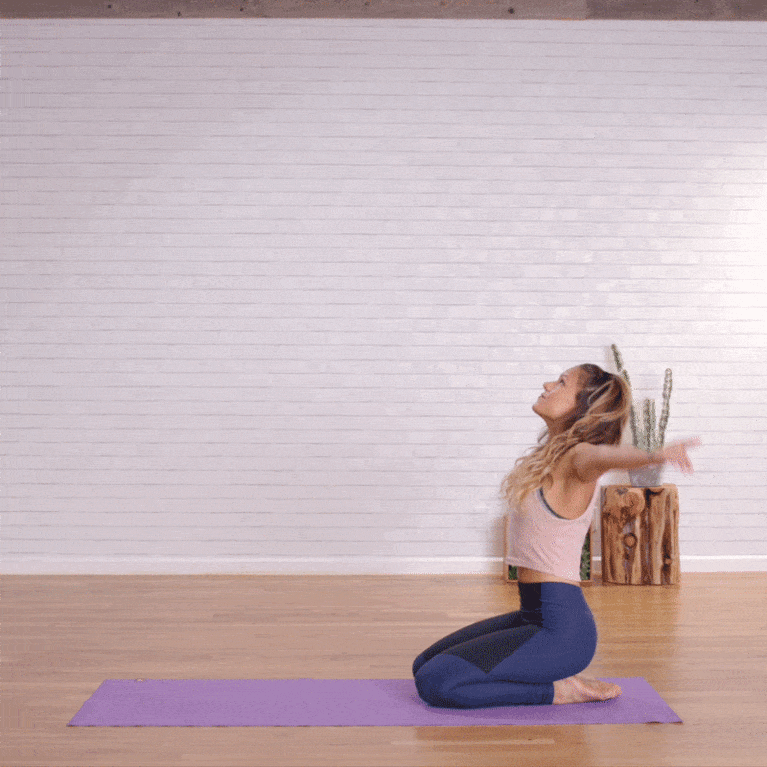 2. Lift the leg up to downward dog split, open up the hip and bend the knee.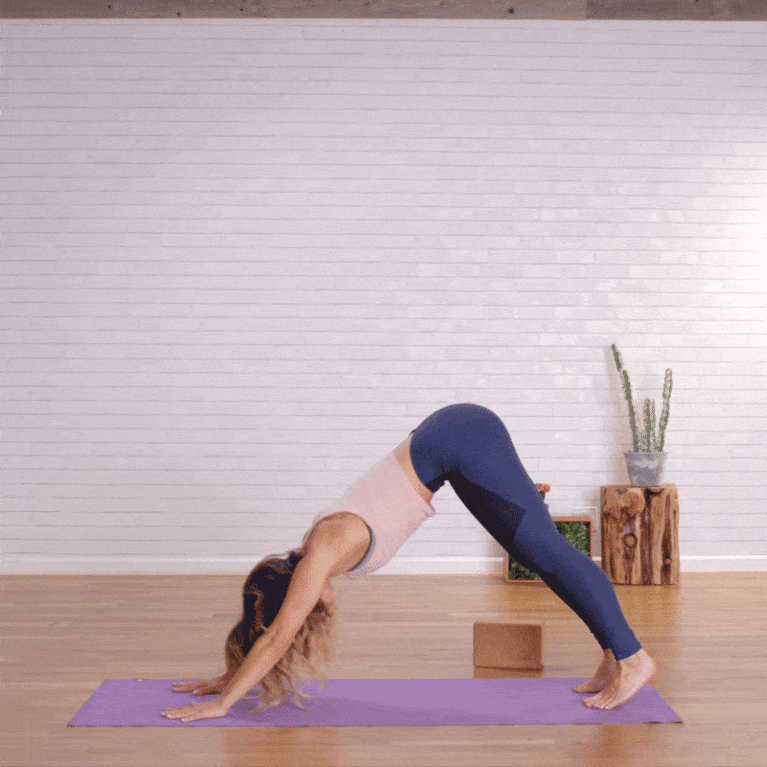 3. Bring the foot in between the hands and lower the knee down.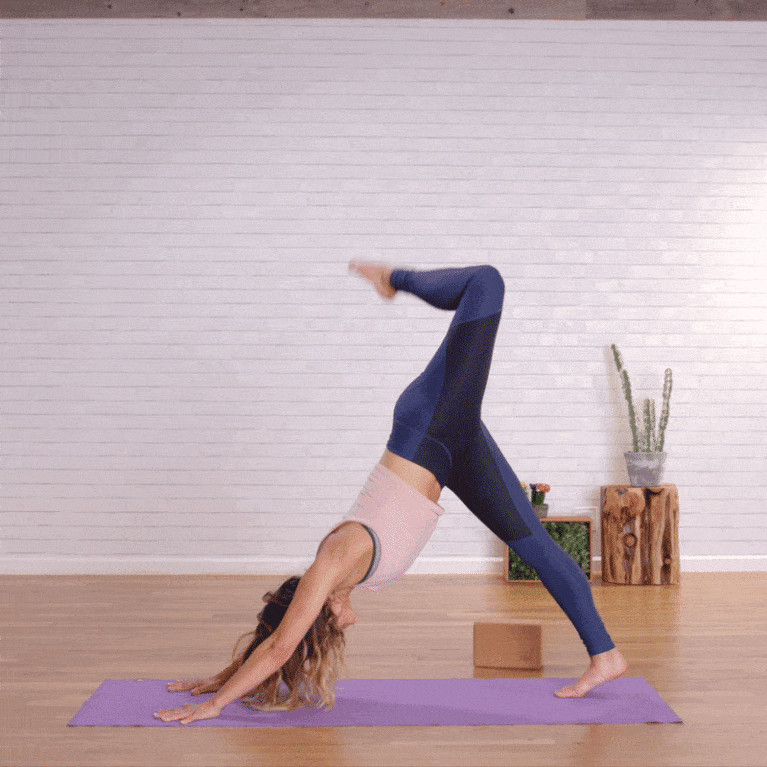 4. Bring your armpit over your knee, circling slowly around it.