Anti-Inflammatory Lemon-Turmeric Tonic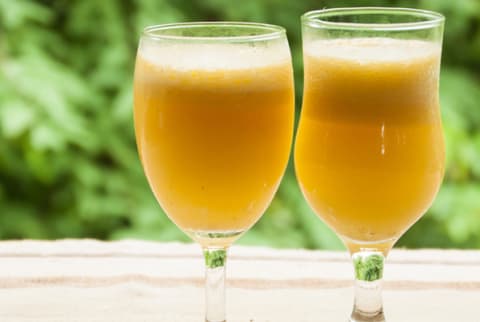 Photo by Shutterstock.com
July 10, 2014
This drink is simple to make, provides an alkaline reaction in the body, and helps reduce inflammation. It's a perfect drink to add to your detox routine, especially because there are a host of health benefits that come with it!
Anti-Inflammatory Lemon-Turmeric Tonic
1 1/2 cup water
1/3 cup lemon juice
1 tsp. of turmeric, or thumb-sized portion of freshly grated turmeric
pinch of cinnamon
1 Tbsp. coconut nectar, or maple syrup
Pour water into a tall glass
Add the rest of the ingredients, and stir. Drink immediately.

Sima Cohen
Sima came to the states 20 years ago and quickly saw the declining health of the American people. She immediately set her sights on changing the way we eat, think and live, one dieter at a time, and has dedicated the last 20 years of her life to doing just that.
As a trainer, nutritionist, fitness entrepreneur and wellness coach, Sima has developed a unique approach involving a certain caring and trust with clients that enables them to dig in deep in order to make quality, healthy changes. Her unique method to weight loss follows her three-pronged system: Self, Sweat, and Substance.
Author of four books, Sima is endorsed by Marianne Willliamson, and top doctors and psychologists. She's been called the "Transformation Guru," and the woman to call to transform your whole life.
Meet Sima, plus sign up for her weekly newsletter.