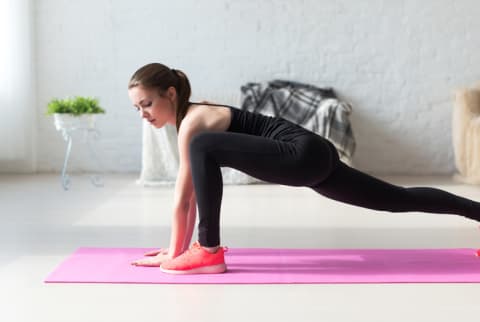 August 22, 2015
There is a fitness revolution happening right now and it's all based on one simple hashtag: #wycwyc. It's pronounced 'wik-wik' and it stands for "what you can, when you can." The idea behind #wycwyc is powerful: Every little bit of activity that you can squeeze into your day adds up for big benefits over time. Everything counts.
Just think of all the reasons you may have to skip your workout today. Maybe you're really busy with a deadline for work. Maybe there isn't a gym nearby so it would be completely out of your way to make it there. Maybe you just don't really feel like working out (it's okay – you're not alone!).
Instead of skipping out on exercise and then feeling guilty for it, #wycwyc is a reminder that doing something active, even if it's just for a few minutes, is always possible and is beneficial. Parking a little further away from the store so that you get to walk for an extra 5 minutes — that's #wycwyc.
When you switch your mindset from "I have to go to the gym" to "what I can, when I can," it's likely that you'll start seeing all sorts of small opportunities to be more active every single day. As an example, here's a quick #wycwyc workout that can be done in as little as 4 minutes. When could you fit this into your day?
What's your #wycwyc going to look like today? Share with us in the comments below!

Dave Smith
Dave Smith is a professional health and weight-loss coach who was chosen as "Canada's Top Fitness Professional" by CanFitPro in 2013. You can find all of his free workouts, recipes, and fitness resources at MakeYourBodyWork.com.