Easy, Delicious 15-Minute Meal: Zoodles With Creamy Avocado Pesto
As a girl on the go, finding easy-to-make, plant based meals has become a necessity. Whip up this filling vegan (and raw!) dinner in just 15 minutes with simple, wholesome ingredients. It's a perfect go-to dinner on a warm spring or summer night.
Zoodles With Creamy Avocado Pesto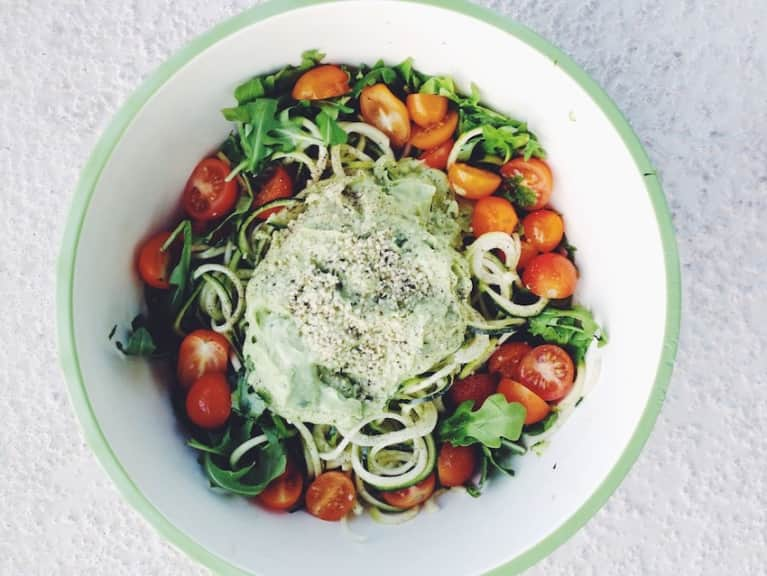 2 large zucchinis
2 cups arugula
handful of cherry tomatoes
1/3 cup hemp seeds
2 large, ripe avocados
1/4 cup of EVOO
4 garlic cloves
1/4 cup basil
2 oz lemon juice or 1 lemon squeezed
salt + pepper to taste
Preparation
1. Create 'zoodles' with our zucchini using a spiralizer. (if you don't have one a julienne slicer works great as well!)
2. Place zoodles on top of your arugula
3. Slice tomatoes in half, add to bowl.
4. Add avocado, EVOO, garlic, basil, lemon + salt/pepper to a blender. Blend together until thick and smooth. Add on top of zoodles. Top with hemp seeds.
Photo courtesy of the author