This Total-Body Workout Can Be Done Anywhere—And It Only Takes 15 Minutes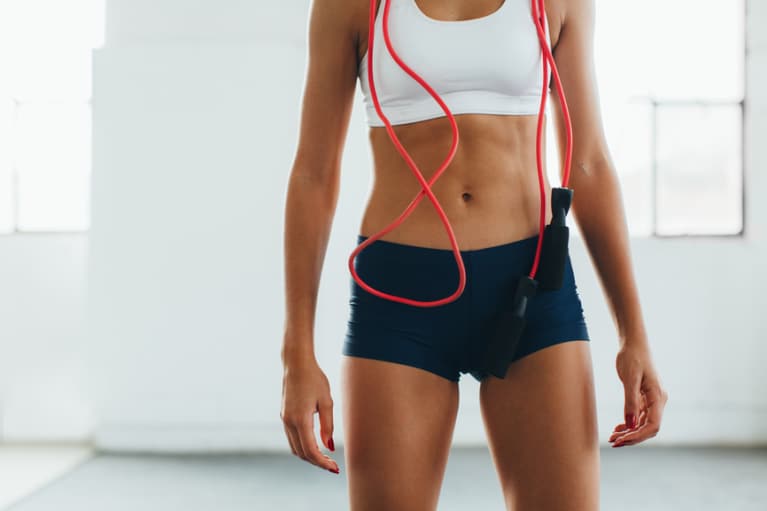 Most people only think of the jump rope as cardio equipment. But what if I told you that you could tone your arms with a jump rope as well?! When you use the rope as a way to create resistance between your arms you start engaging your muscles and only by using your own body weight start to create long, lean muscles. Now add in bursts of jumping and get two bangs for your buck with one piece of equipment.
For this workout all you need is a jump rope, your body weight, and 15 minutes to spare. Doing this workout consistently will tone your entire body—I promise.
1. Jump rope for one minute and then plank for one minute.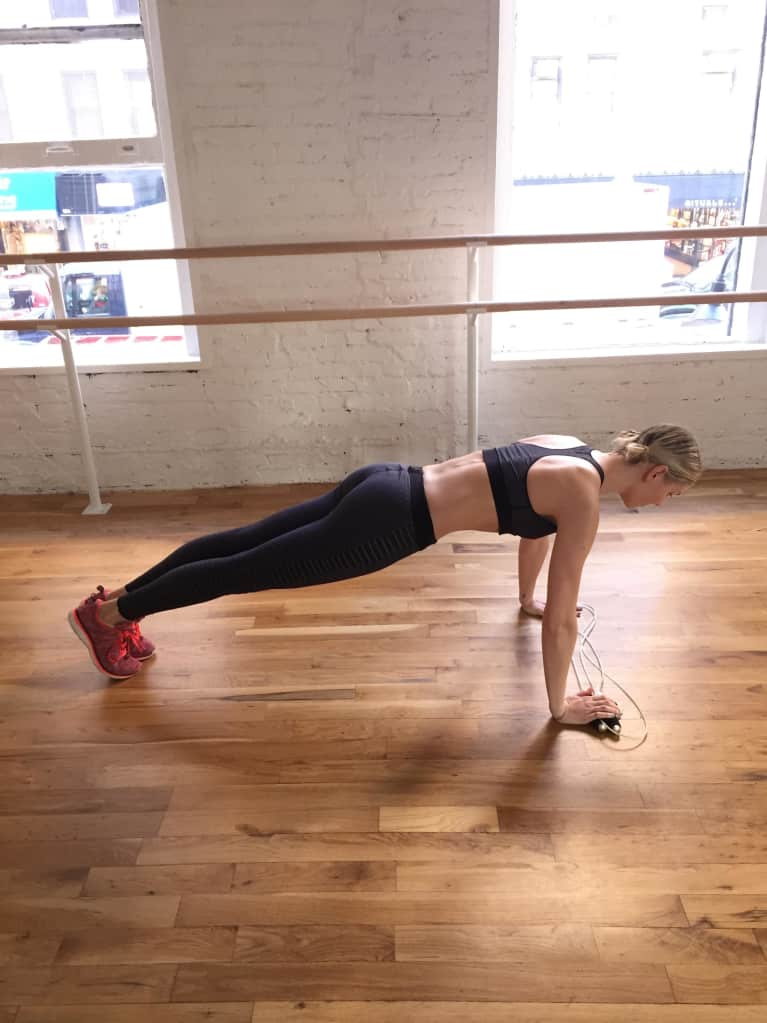 Jump rope for one minute then plank for one minute. Repeat three times through. Perform plank in a high plank position on your hands. When you are in a high plank position, you are working on strengthening your upper body. Keep your elbows back and have a slight bend to protect your joints.
This works your shoulders, chest, and back.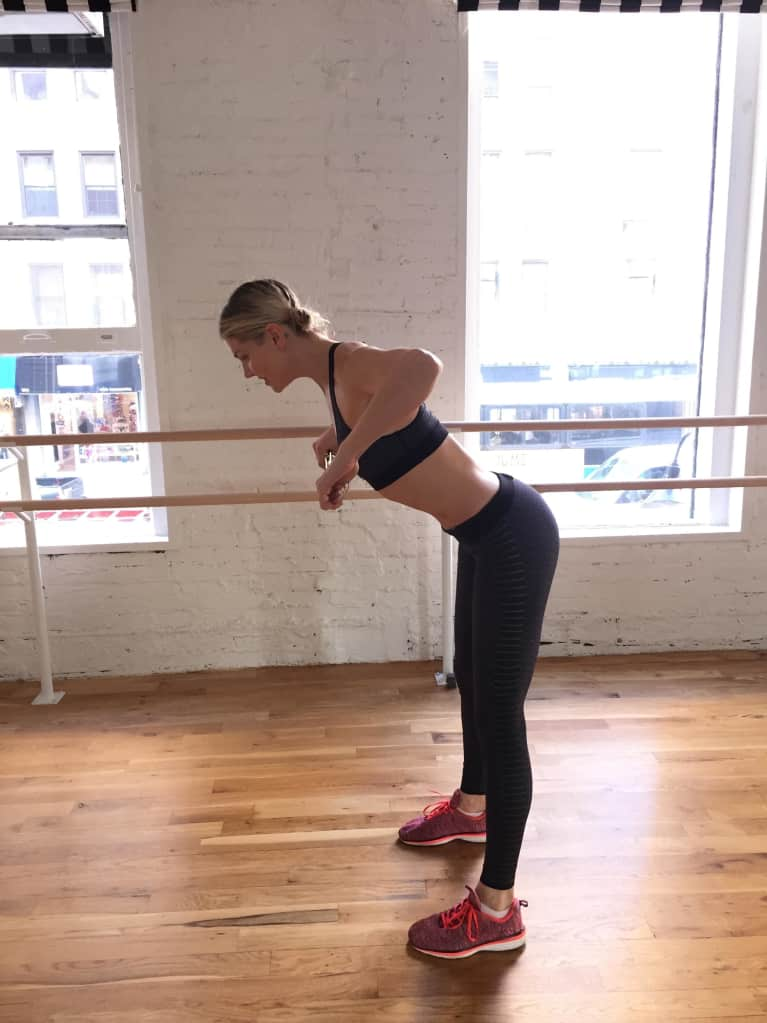 Take the rope and double it over. Hold the rope taut between both hands, legs hip-width apart. Pull your elbows back, squeezing your shoulder blades together. Perform eight slow reps. Take your pace up a bit and perform eight reps at double time. Lean forward to a pitched 45-degree angle with your arms pulled back, elbows toward the ceiling. Extend down and pull elbows straight up. Perform eight reps slow then eight reps double time. Repeat this sequence four times through.
This works your rear deltoids, lats, rhomboids, biceps, and triceps.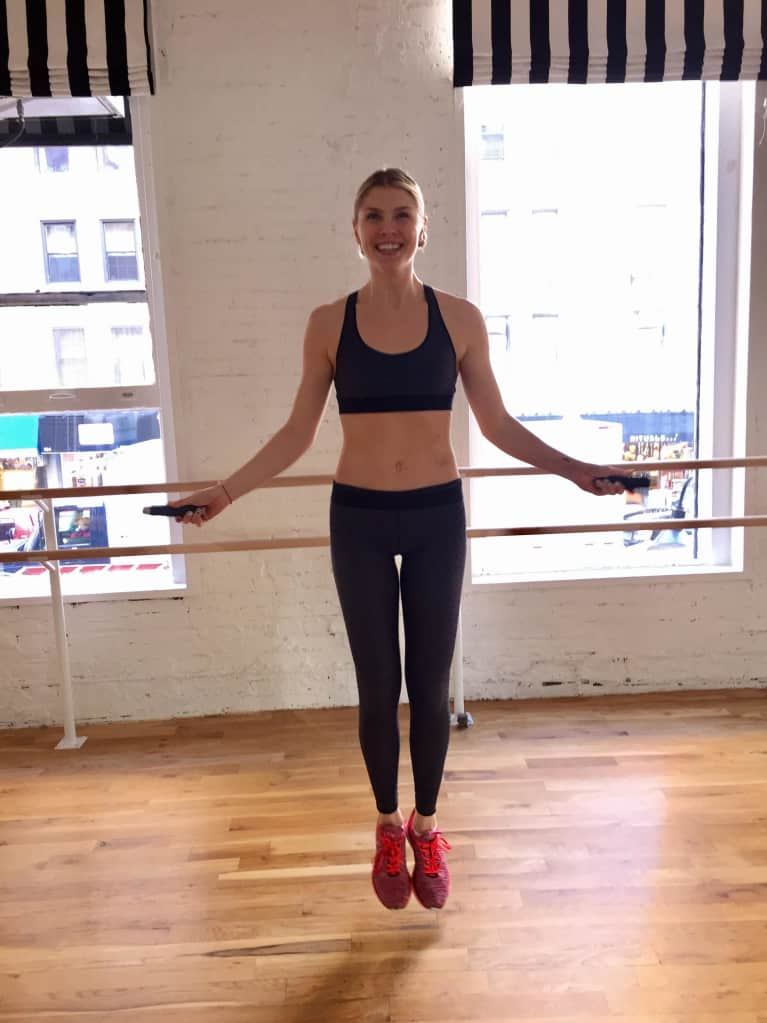 Now we're getting back to cardio. Do this basic jump for two minutes, keeping your elbows right at your waist to engage your biceps.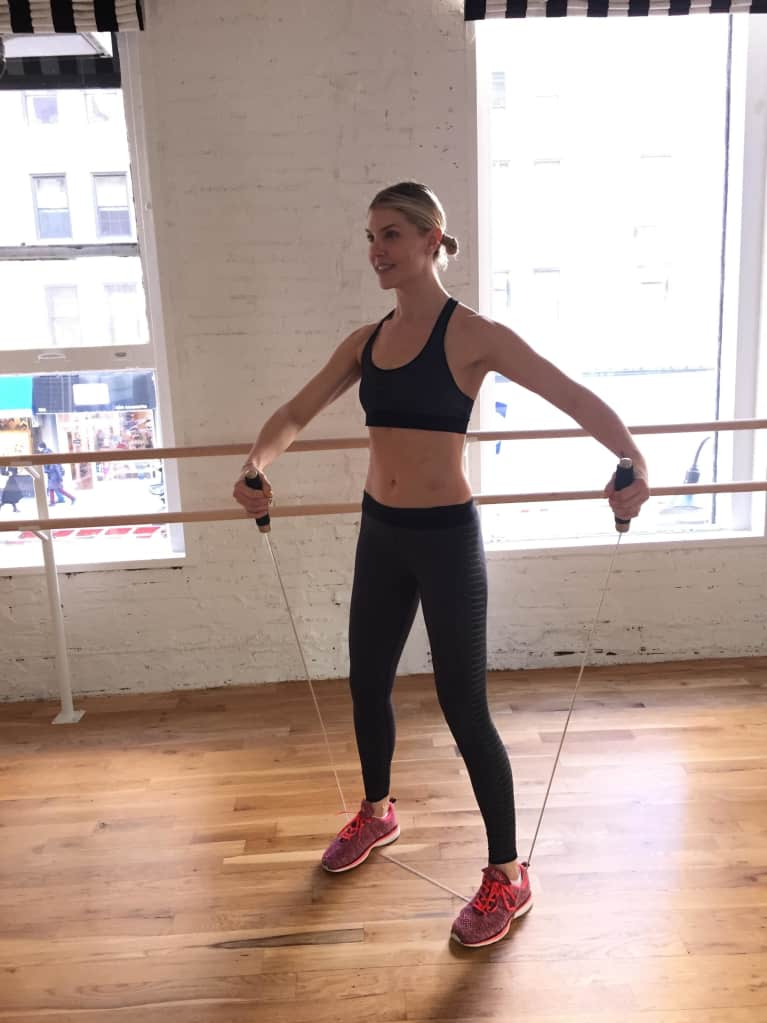 Stand in the middle of your rope, holding the handles in your hands and pulling up toward the ceiling. Extend your arms out to the side keeping your elbows lifted. Pull arms in toward the center of your body, then extend back out to the side. Perform eight reps. Hold in the center and squeeze tiny pulses in for 8 reps. Repeat three times through. Move just to the right arm, in and out for eight reps, keeping the left side long and engaged. Switch to the left arm and repeat eight times. Repeat single arms three times through.
This works your chest, back, biceps, and deltoids.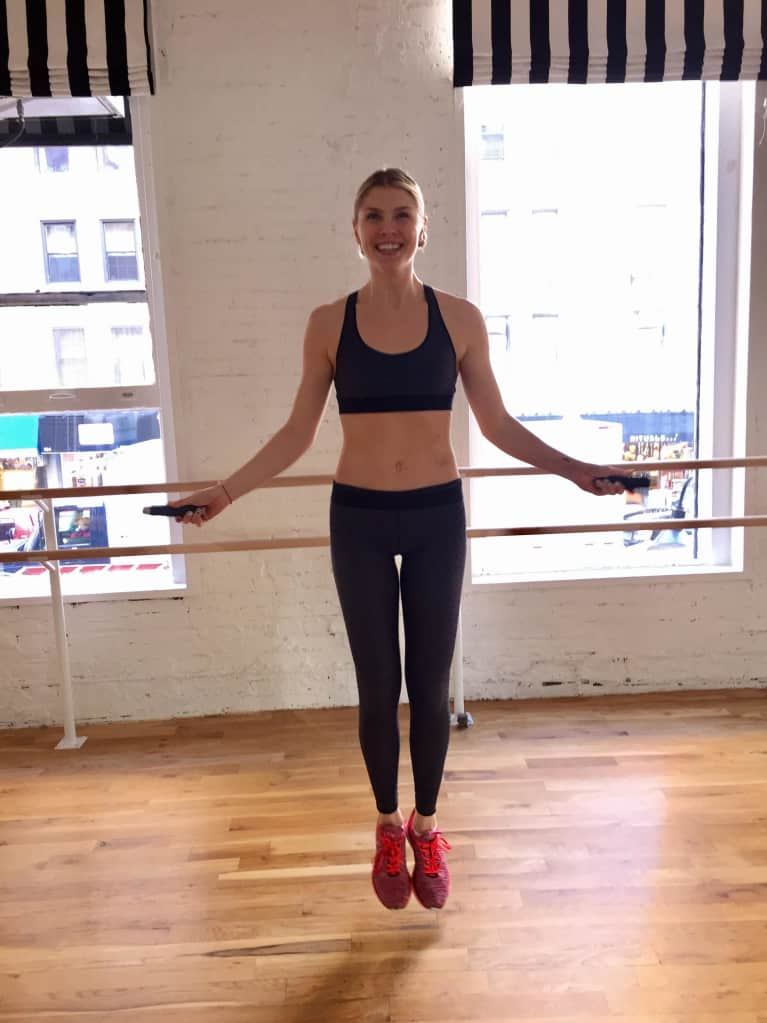 Jump for two minutes and hold one more one minute of plank. Take a short break, then jump one more minute at your quickest pace to finish out the workout. Think of this as a sprint. Sprinting really works your arms, especially your shoulders.