Simone De La Rue is a dancer, personal trainer, and the founder of the popular dance cardio workout Body By Simone. In Simone's class Dance Workouts To Boost Happiness, you'll gain strength, cultivate self-love, and become more joyful than ever.
My body really responds well to a heavy protein diet. I try to graze all day and not binge eat when I'm starving. I also look at food as fuel for my day, and I base how much I eat around how much I'll be exercising.
Here's what I typically eat in a day.
Breakfast: eggs and toast
I almost always start with eggs (poached or scrambled), on a piece of gluten-free toast with smashed avocado on it and a side of tomato and turkey. Getting all that protein first thing in the morning is key. Depending on how I'm feeling, I'll have a green tea or a flat white coffee with breakfast—if I need more energy, coffee is the way to go.
For lunch, I have salmon tacos in lettuce leaves with a side of root vegetables. My body loves the vegetable, protein, and good fat combination.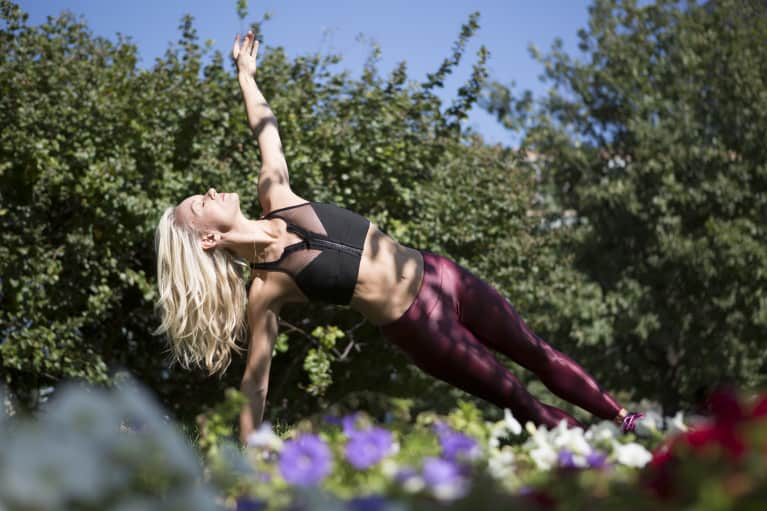 In between meals I snack on hummus, nuts, a protein shake, and lots and lots of water (if that counts as a snack).
Dinner: It's all about protein.
For dinner, I typically have chicken with stir-fried vegetables. My latest obsession is bok choy with collard greens.
For dessert, I have a piece of chocolate. I have such a sweet tooth and could really eat chocolate all day long, but I try to have some control!