Have A Big Goal? This Is The Most Important Thing To Remember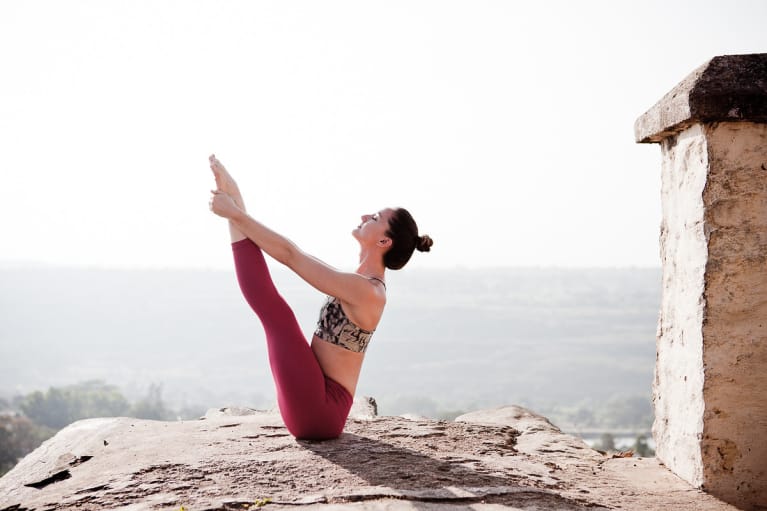 There are a few things we know about ourselves. As a start, we overcomplicate things every once in a while. And sometimes, we get a little too obsessive and rigid. We worry about whether we're doing it right, keep looking at what the other guy is up to, and overthink pretty much everything. We make even the simplest stuff way harder than it needs to be, and honestly, we love to be in complete control.
We even bring all this into our health and healing practices. Our fitness, our tai chi, our yoga.
Through all of it, every once in a while, we get this small feeling. The more we aim at what we're trying to get done on the outside, the less connected we become on the inside. But that's just a small feeling. So we hold our breath and push hard. And along the way we carry a hope that all this strangeness will break us through to the other side. It must be better there than here, obviously.
There's a better way to live. It's something we can practice. And you have a choice. You're making it right now, always. So here are a few reminders to keep in mind:
1. Don't be in a big hurry to get wherever you think you're going.
Move along slowly enough that if you run into something that feels good, you have a chance to notice it.
2. Forget the endpoints, goals, and agendas. At least every once in a while.
You don't need to be over there before you enjoy right here. You just need to be right here to enjoy right here.
3. Forget the extremities, they're just a distraction.
Move from your middle, your center, yourself. Hands, feet, teachers, what the other guy is doing over there—these things can all be pretty eye-catching and make a whole lot of noise. Learn to tune out what's outside and tune in what's inside, at least for part of your day. Relax, move from your own center, and the rest will go along for the ride.
What does this look like in yoga?
1. Find a way to enjoy where you are.
Because you don't want to wait to be someplace else.
2. Poses are nothing more than ideas, arbitrary waypoints, so there's really no hurry to get there or anywhere.
You're already in your body. So be in your body. Be. As if every moment, every place, every part of you, is equally important.
3. See if you can work a bit less hard to do what it is you're doing.
No need to fling your arms and legs about, flex your muscles, push hard against much of anything, or try in any way to conform to other people's ideas, shapes, or rules. Distractions—all of them. Go inside. Connect with what you have. And give yourself the chance to learn how to use it.
Move slowly enough, and breathe deeply enough, that you can feel. Believe that what you feel is important, worthy of your response. And now, respond. Make this most of your life.
There is such beauty in learning to move your body in this way. When you learn to use less effort in accomplishing simple things, you learn also to use less effort in accomplishing what's challenging. Which opens up a whole new universe of possibility for you, in you.
There is such beauty in learning to move your life in this way.