Here's What These 7 Yogis Do Before Bed Every Night
Is it just us, or does every yogi seem extraordinarily well-rested?
While their bright complexions and lack of under-eye circles could certainly have something to do with the fact that yoga improves circulation and fights aging, it also seems like yogis are doing something very right in the sleep department.
So we decided to consult some of our favorite yoga instructors to find out what their bedtime rituals look like.
Here's what they had to say: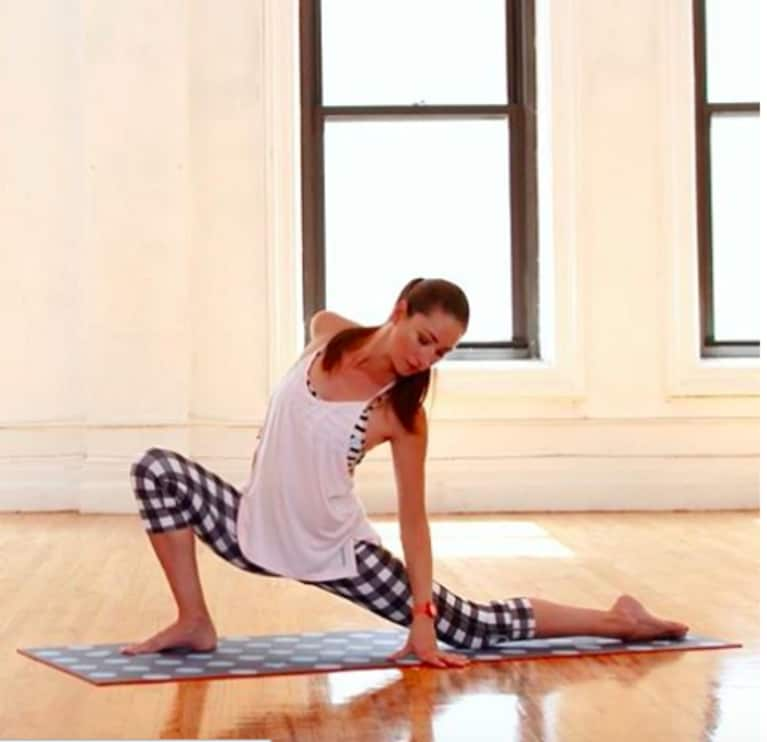 Realistically, there are nights when I'm working on projects until late and then I hit the hay like a ton of bricks sans self-care routine. But on a great night, I'm in bed post–hot bath and lathering a homemade coconut butter on my body and baby belly. I usually roll around a bit in bed or do some simple yoga moves on my mat next to the bed to ease any tension left over from the day. Then it's lights out. Oh, and of course, no phones or electronics in the room. I keep them in my office at night, ideally a couple of hours before bedtime. We do like to indulge and watch a movie in bed from time to time. Something related to the planet or space is a top choice.
I turn my phone to airplane mode, take a bath, make tea, walk my pup, do a guided meditation, and pass out!
I soak in a hot bath with candles and add in a few generous drops of sexy Grace body oil and listen to binaural beats. Afterward, lie out in my robe and keep sweating as I visualize my life perfect, being deeply in love, and my body healed.
I love to play soft meditation music and light an aromatherapy candle after a long day. I almost always have a quick shower or indulgent bubble bath to wash the day off.
When I'm my best, I write in my gratitude journal while doing hip openers like pigeon then fall asleep to hypnotherapy.
I go to yoga in the evenings and often get home late, so I am usually pretty awake and energized. After eating a light meal and checking up on a few emails or social media, I will take a warm Epsom salt or mineral soak bath, do a face scrub along with a face mask. While the bath is running, I will have a turmeric almond milk latte simmering on the stove so it is ready by the time I am finished taking a bath.
I love taking these baths because they are so detoxifying and feel so relaxing after a long day. It's like a little mini spa each night! After all that, I will have the turmeric almond milk on my couch while I either work on upcoming ideas for my blog, read other blogs, watch a TV show that I may have recorded, or talk on the phone with a friend. The last thing I do is get everything ready for the next day so I am not totally rushed in the morning.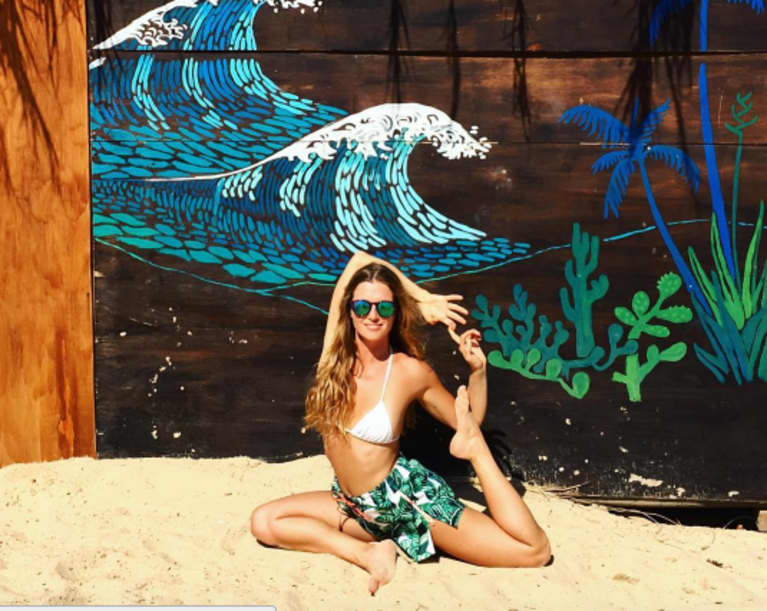 Before bed, when I am feeling disciplined, I do the following: Drink Dream Dust from Moon Juice with hot water, floss, brush, tongue scrape, neti pot, apply my Tata Harper resurfacing face mask.
After I wash the face mask off, I use Dr. Hauschka night serum and Dr. Hauschka rosewater spray. Sometimes I take five minutes to sit in front of my altar, light a little sage or palo santo, and settle myself with belly breathing before bed. I also review my day and intelligently regret some moments that weren't my finest, reflect on them, and reflect on the times when I made a special effort to be kind or patient or supportive despite my own agenda. And I celebrate those. It's all about clearing the seeds in your mind planted by your own actions so you don't get too congested, and it is easy to stay close to your virtue and distant from your more negative qualities.
Moisturize. I shower a few times a day given how much teaching and exercise I do, so extra moisturizing is necessary. Then I call my grandmother for inspiration, kiss my husband, and then thank the universe and God for protecting me and for everything it gave me that day.