Say Goodbye To The #SadDeskLunch In 2017 With 7 Easy, Make-Ahead Recipes
mbg Contributor
By Leah Vanderveldt
mbg Contributor
Leah Vanderveldt is an author living in Brooklyn, New York. She received her bachelor's in communications and media from Fordham University, and is certified in culinary nutrition from the Natural Gourmet Institute. She is the author of two cookbooks: The New Nourishing and The New Porridge.
Whether you've resolved to start cooking more, bring your lunch to work, or just break out of your salad bar rut, if you're searching for some motivation to step up your lunch game, we've got you.
Here are seven recipes that will require some simple prep (probably the night or a couple of days before) but will make you look forward to your weekday lunch—even if you have to eat it at your desk.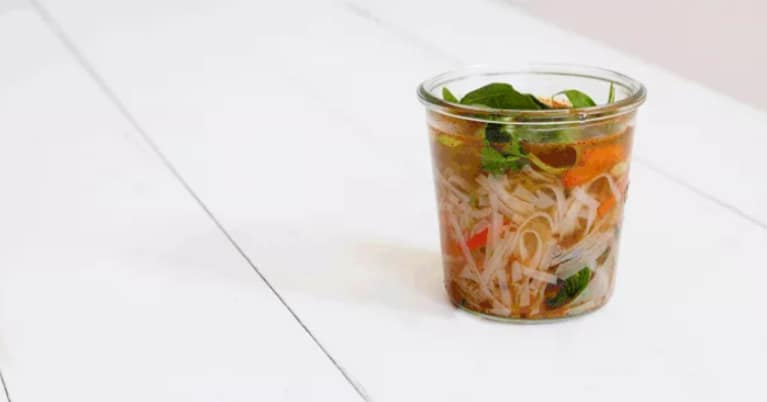 Forget the old Cup o' Noodles and make a jar of warming broth, noodles, and vegetables. Prep all add-ins and place in a jar, then when you're ready to eat just pour hot water over, let it sit for a few minutes, and you're good to go.
Sweet Potato Noodle Salad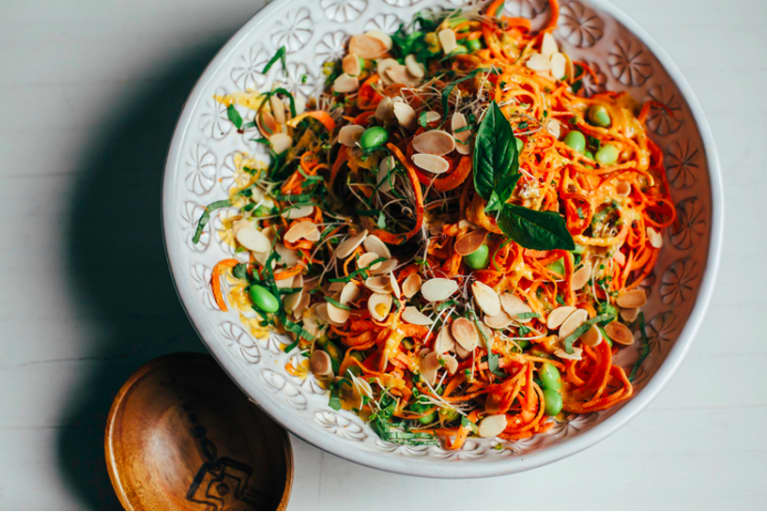 Lots of crunch, color, and a killer miso chipotle sauce make this bowl feel like way more than a salad.
Middle Eastern Quinoa Salad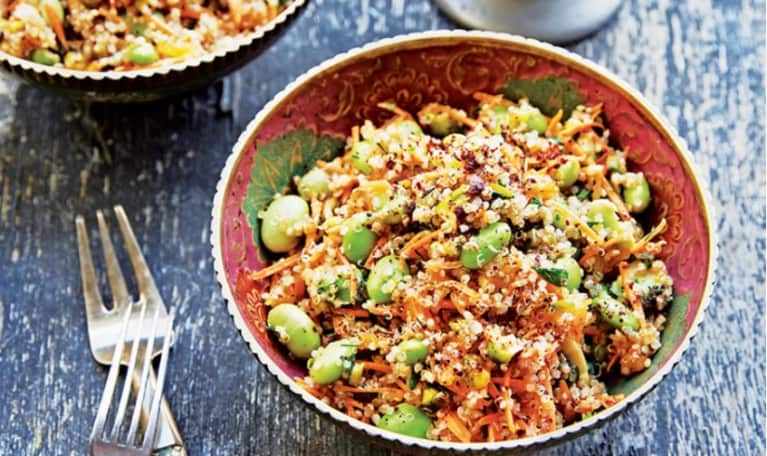 Packed with protein, veggies, and spices, this lunch will keep you going until closing time.
Chickpea Sunflower Sandwich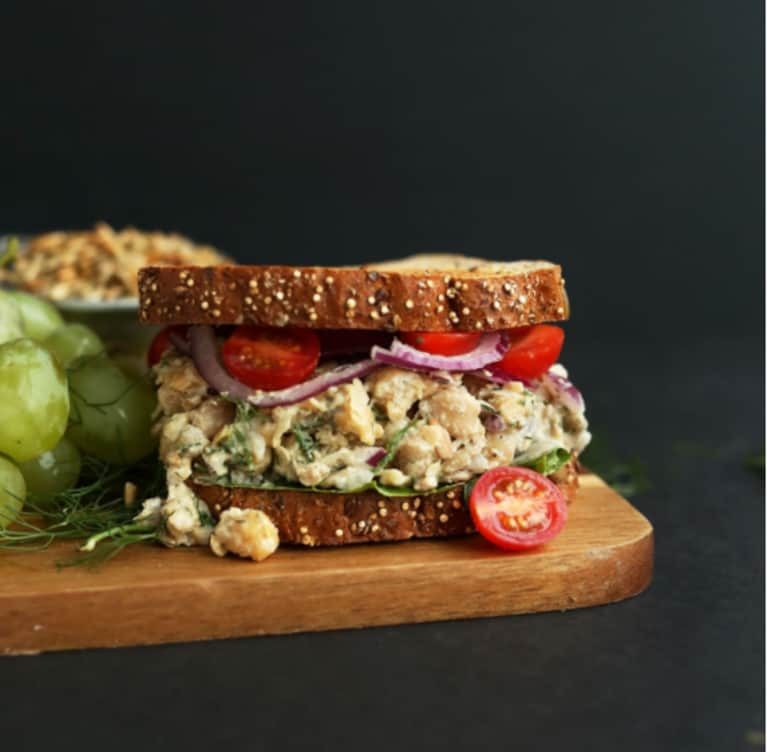 Forget your standard deli fare and try this hearty plant-based sandwich that brings some serious flavor, protein, and crunch.
Crunchy Cashew Kale Salad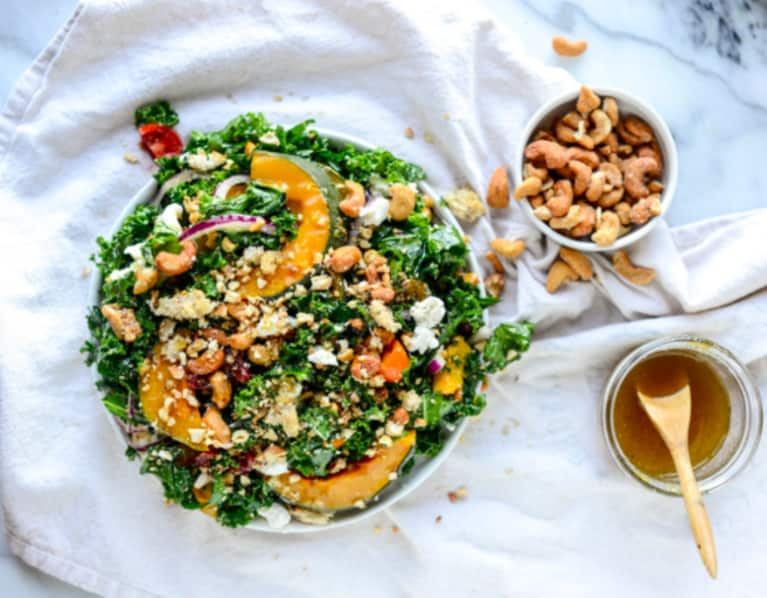 Make your kale salad the best it can be with roasted squash, crunchy cashews, and a maple Dijon dressing.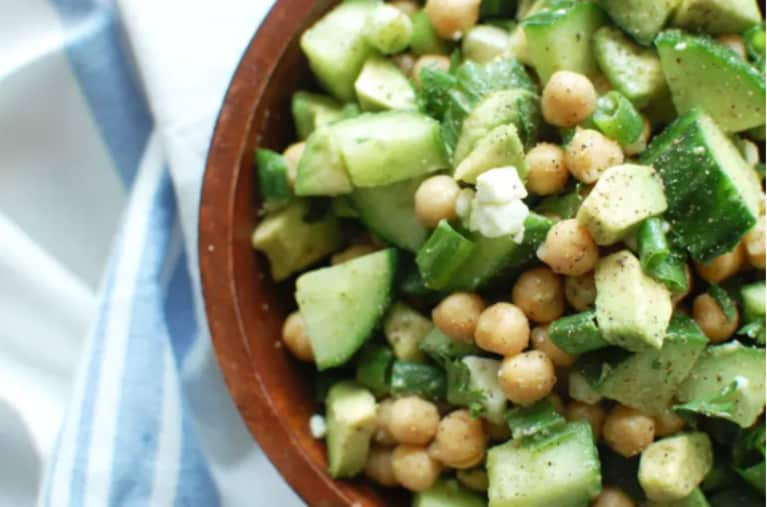 When in doubt, keep it simple.
Anything-You-Have Coconut Curry Soup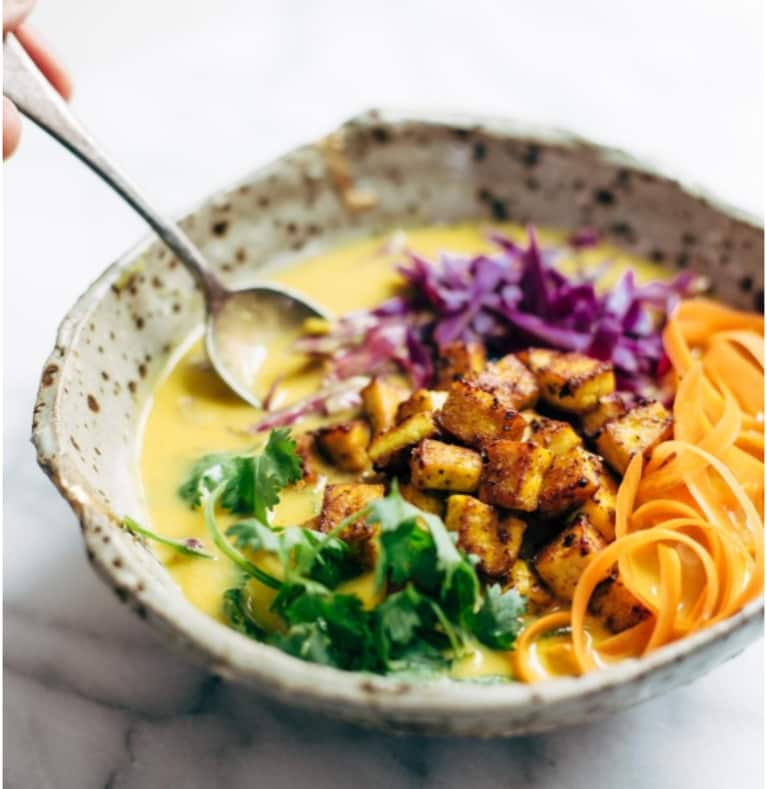 Start with a base broth of coconut milk, spices, and some aromatics, and add in whatever veggies and protein you've got. Poof! You've reinvented the contents of your fridge in a new and delicious way, AND you've got a great lunch ready to go.