How Fern Olivia Finally Learned To Accept Her Body
mbg Contributor
By Leigh Weingus
mbg Contributor
Leigh Weingus is a New York City based freelance journalist writing about health, wellness, feminism, entertainment, personal finance, and more. She received her bachelor's in English and Communication from the University of California, Davis.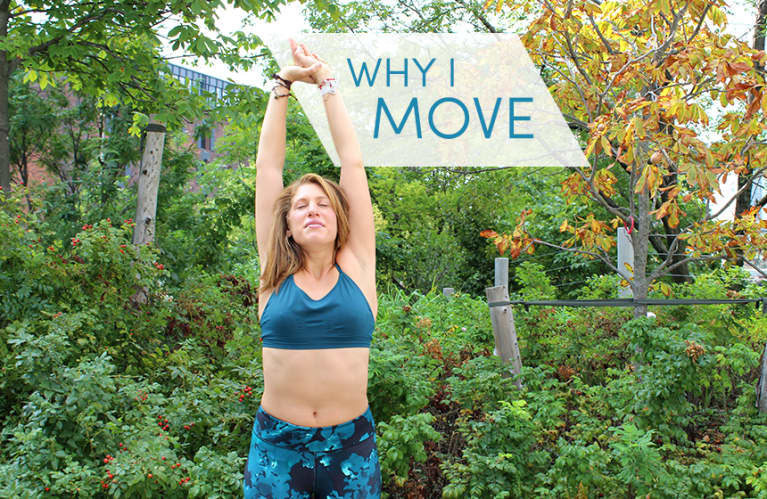 Our editors have independently chosen the products listed on this page. If you purchase something mentioned in this article, we may
earn a small commission
.
Upon meeting her, it's immediately clear that Fern Olivia has nothing but love for her body.
But that body love didn't exactly come naturally to her. Fern has spent years dealing with Hashimoto's hypothyroidism and working hard to treat symptoms like brain fog, muscle stiffness, fatigue, and weight gain.
Through exercise, meditation, and an anti-inflammatory diet, Fern has been extremely successful at treating her thyroid issues. So successful, in fact, that she's come to love her body in a way she never imagined possible.
Since we all could all take a page out of Fern's book when it comes to cultivating self-love, we decided to chat with her about what her exercise routine entails and how it has transformed her life.
I enjoy some form of movement every day. When I'm home in LA, each day begins with a run on the beach and a cold plunge in the ocean. It's seriously better than coffee, and it is a thyroid beauty ritual I swear by. Then, I practice yoga on the beach in my bikini—it's something I just got comfortable doing, and I don't care who's watching, because moving in the sand is so therapeutic, and it's helped me to fall in love with my body again. This was a game-changer in my healing, too.
I aim to do resistance training like CrossFit and strengthening classes one to three times per week. I'm also obsessed with The Class by Taryn Toomey in New York and LA. It's a spiritual, somatic experience unlike any other.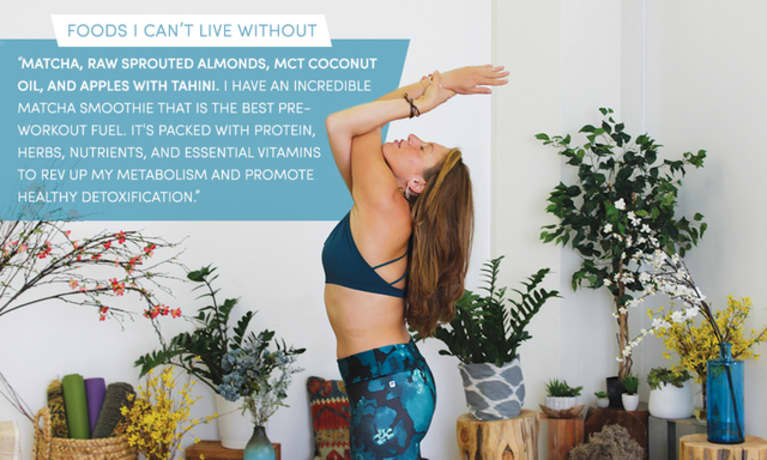 How movement has helped her cope throughout her life
For years, I was stuck in a corporate job behind a computer screen for 60-plus hours a week, and working out was my drug. Now, movement is no longer a coping mechanism. Currently, I am so at peace and fulfilled that working out enhances the joy that I'm feeling. Working out is a way for me to stay light energetically and cleanse my body and mind. I do it because it feels good and is truly enjoyable.
How movement has helped her love her body even more
Working out makes me feel so happy and grateful for the beautiful, strong body I have been blessed with. I love how motivated and excited about life I am afterward—I naturally find myself attracting the most exciting opportunities and wonderful people after a great workout. It's almost as if I create this glow around me.
The role yoga has played in healing
Yoga is my preferred daily movement of choice, and I am a big advocate for attentive alignment, especially thanks to the background in Katonah Yoga and studies with my mentors Elena Brower, Abby Galvin, and Nevine Michaan.
I carry this attuned movement with me at all times. Whatever form of movement I'm doing, it's so much more conscious. Any time I'm feeling sore or tense, I know how to direct my breath into those areas in my body, as a self-reiki. Because of yoga, I've noticed that I heal so much faster than ever before.
What's in Fern's yoga bag: