Post Baby Yoga: Getting Your Body Back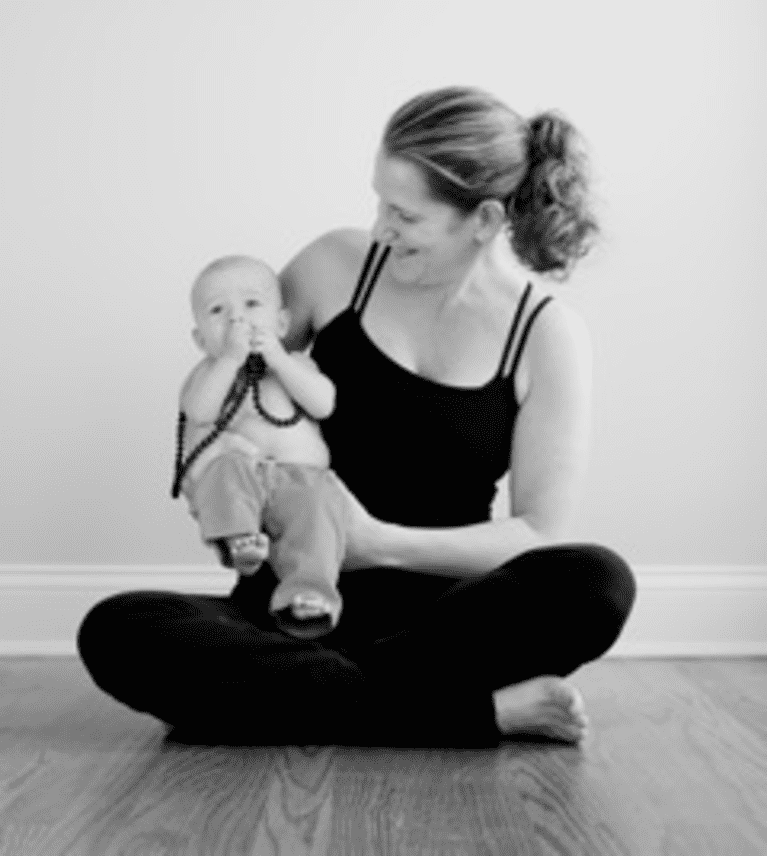 "When I can go back to yoga?" is the number one question I get from new moms. In fact, just last week, I received a text from a new mom who was still in the hospital asking from her bed!
Here is the deal. Delivering a baby takes a toll on a woman's body whether she delivers vaginally or through Caesarean section. It took 40 weeks to gestate a baby. In a matter of hours, sometimes days, the baby is out and you are left with a new version of your body.
I have to say I was not prepared for my post-baby body. I thought I would walk out of the hospital and right onto my yoga mat. I mean, I was just up in headstand the day before I delivered! But as it turned out, my belly was giggly and my Mula Bandha was shot. Not to mention that delivering a baby is a workout. I was sore and tired.
In Book One of the Yoga Sutras, Master Patanjali says, "abhyasa vairagyabhyam tan nirodhah." Yoga is attained through practice and non-attachment. We practice to gain control over our mind and to learn not be attached to anything, including our practice! In a way, my new body was a blessing. I had to own it and approach my practice with a beginner's mind. The masters tell us that a beginner's mind is one that is open and eager, with no preconceived notions. To allow myself this freedom was to fully embrace motherhood and all that comes with it.
A month or so after the baby is delivered, most families settle into a new normal. Sleep is reorganized into shifts, there is an understanding of the new little being's needs, and if the mother is nursing, it has become easy. As the days go by, the uterus shrinks back to its pre-baby size, the organs start to float back to their rightful spots, and the bleeding stops. For the woman who experienced a vaginal birth, the natural anesthesia wears off and the ability to access the muscles of the pelvic floor come back. (Start Kegel exercises as soon as you can – in the hospital!) For the woman who had a C-section, the abdominal wall has to heal and, like with any major surgery, it is advisable to talk to your doctor before starting physical exercise.
There is no official timeline for return to yoga asana class. But at the six-week, most women are cleared for exercise and sex. If you are ready, for either one, go for it! Take stock of your energy levels; note where you feel weak or tight. Adjust your mind and body accordingly. In time, you will regain your strength and flexibility.
But there is one very important thing to remember. As long as a woman is nursing her baby, her body is not her own. Milk production, like pregnancy, is a hormone induced, manufacturing job that takes a lot of energy. It usually takes an extra 500 calories a day just to keep up! It is only when the mother is 100% done with nursing and milk production stops that the hormones begin to regulate.
At that time, there is an energetic shift: you finally have your body back.
Consult your doctor prior to undertaking any exercise program. You are responsible for your own body.     
This is the third in a series of articles on pregnancy and yoga.