5 Simple Moves For A Stronger Core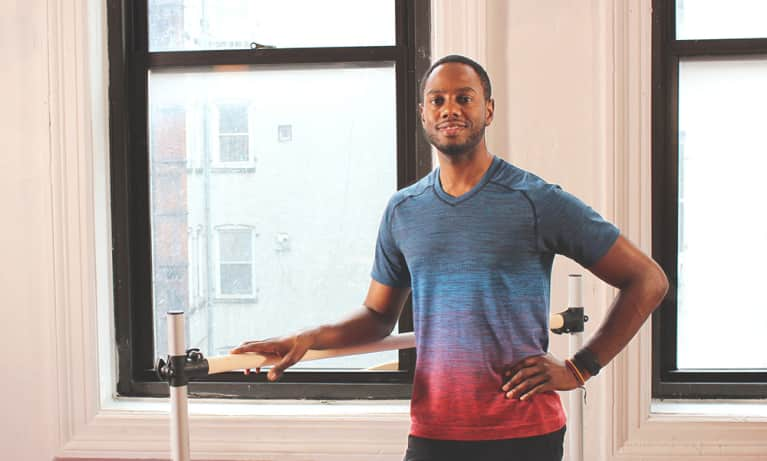 As a barre instructor, the two main areas most of my clients want to work on is their core and glutes. That's why I've put together these combination exercises to help isolate those areas. These five moves will target and strengthen small muscle groups to give your body a long, lean appearance. If you don't have a barre, you can use a taller chair at home. Let's get started!
1. Warrior III To Stork Stance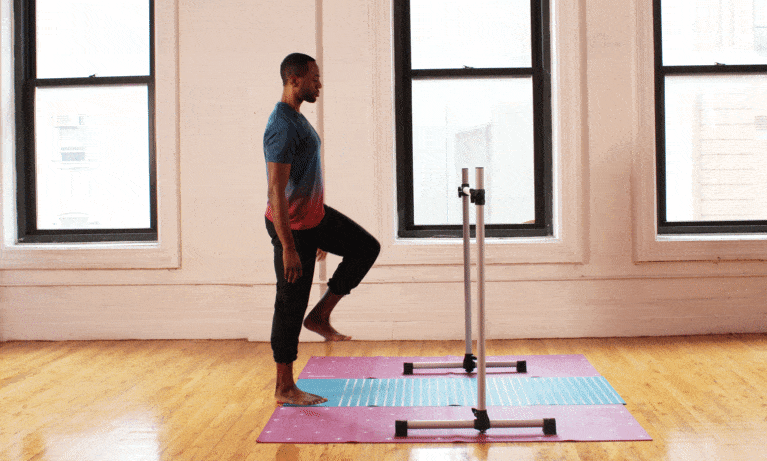 This is a single-leg exercise that works individual glue and core. Perform 3 sets of 15 to 20 repetitions on each leg.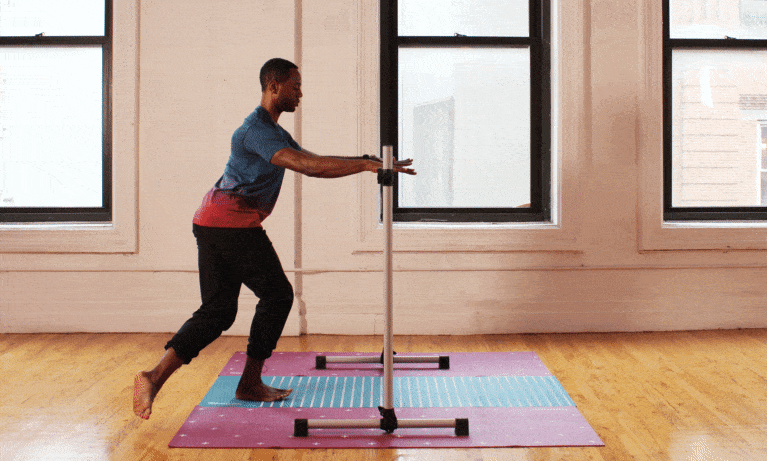 Another single-leg exercise with one leg elevated behind the front leg. It's a pulsating glute exercise, while engaging abs. Lower your elevated leg into a curtsy lunge as low as you can go. Then return to the start and repeat. Perform 3 sets of 15 repetitions.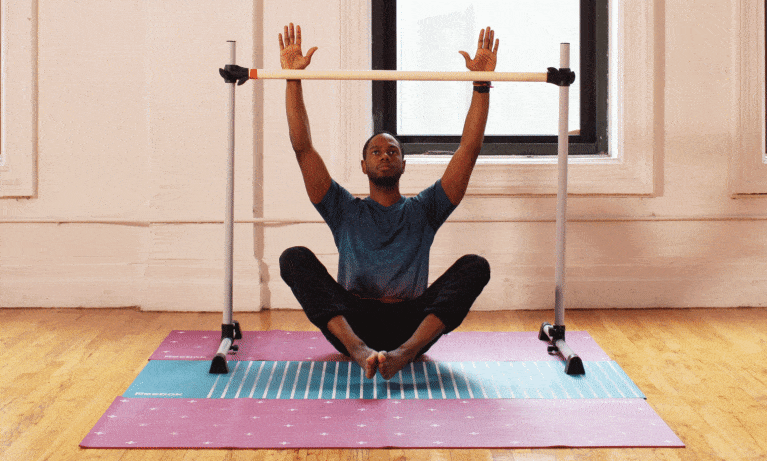 This seated exercise is performed with the soles of your feet together. Keep your hands on the bar to engage the core/abs and pulse both legs simultaneously like a butterfly. Perform 3 sets of 15 to 20 repetitions.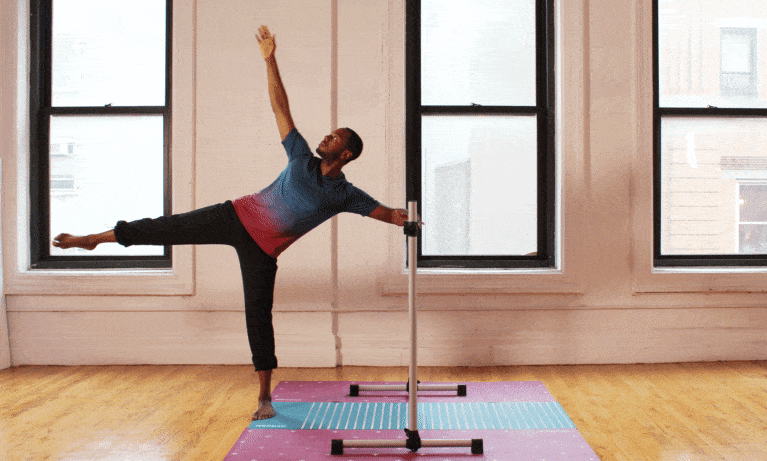 Stand parallel to your bar or chair, and extend one leg out to the side. Raise your arm up to reach the sky, and then rotate it underneath your body. This exercise works your glutes and obliques. Perform 2 to 3 sets each side of 15 to 20 repetitions.