The World's Oldest Yoga Teacher Turns 97 Today: Happy Birthday, Tao!
Today at 97-years-old, Tao Porchon-Lynch is the world's oldest living yoga teacher, recognized by the Guinness World Records since 2012. The former actress/model is also a celebrated ballroom dancer, with a recent appearance on America's Got Talent that wowed the judges and led to a standing ovation.
I've worked with Tao every spring and autumn since she was 93. And what amazes me most is that she grows more youthful each time we meet. This is the most inspiring phenomenon I have ever witnessed.
Each time we've worked together over the years, Tao wears a different color. In honor of her birthday (August 13), here is a selection of 20 images to celebrate my favorite model/person/woman/yogi in the entire world.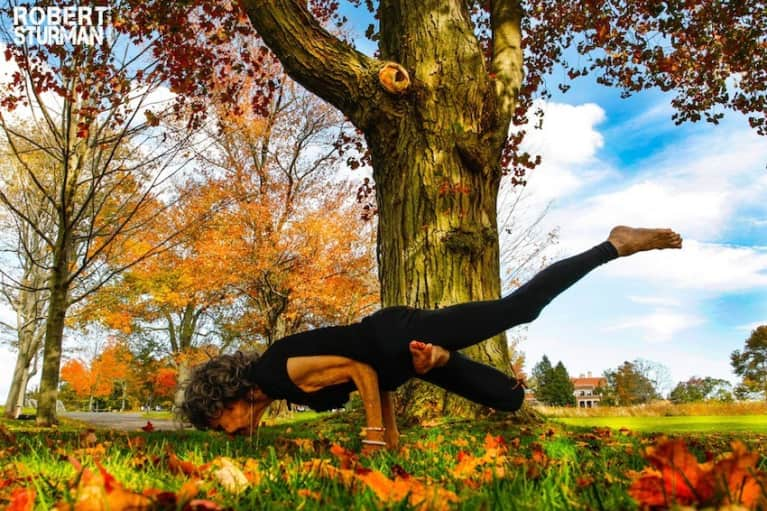 "Autumn is a reminder that while the leaves die and fall, there will always be Spring, a chance to replenish and be reborn again. We all have the opportunity to replenish ourselves, to be reborn." -Tao, 94-years-old.
Peacock Pose (Mayurasana) variation. Waveny Park, New Canaan, CT. 3rd shoot.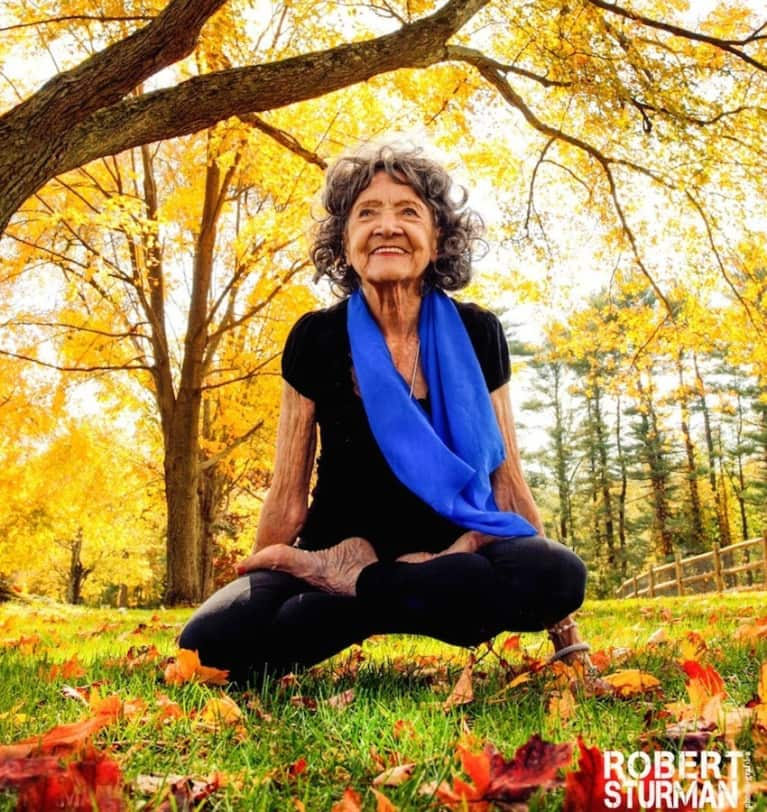 "Robert and I have something in common: nature is our encyclopedia of life! We both learn so much from nature every single day." -Tao
Scale Pose (Tolasana), in Waveny Park.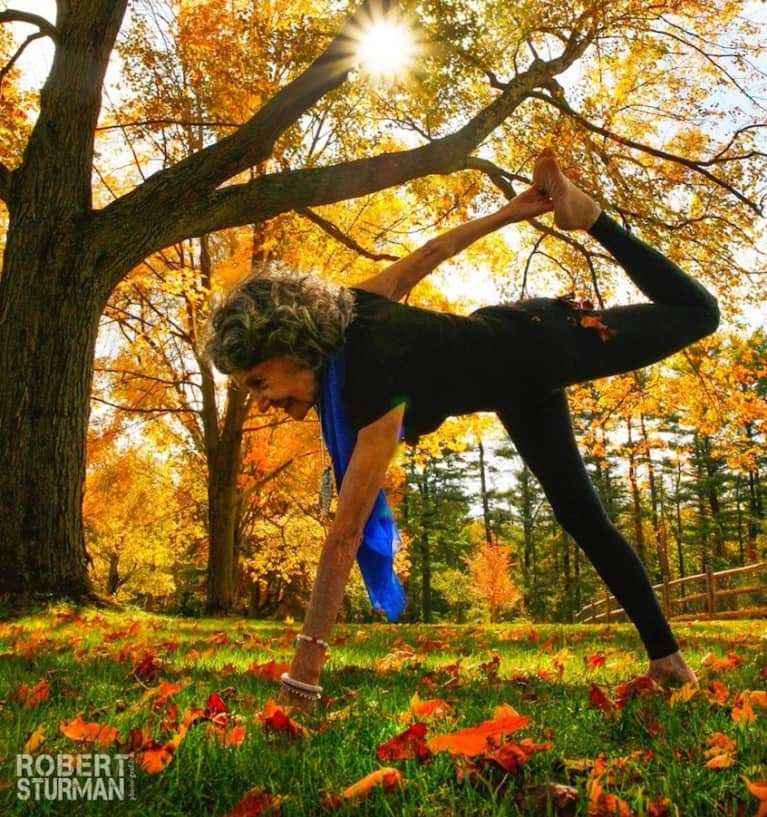 "Yoga is the dance of the lord of creation within us." -Tao
Tabletop variation with counter-balance. Waveny Park.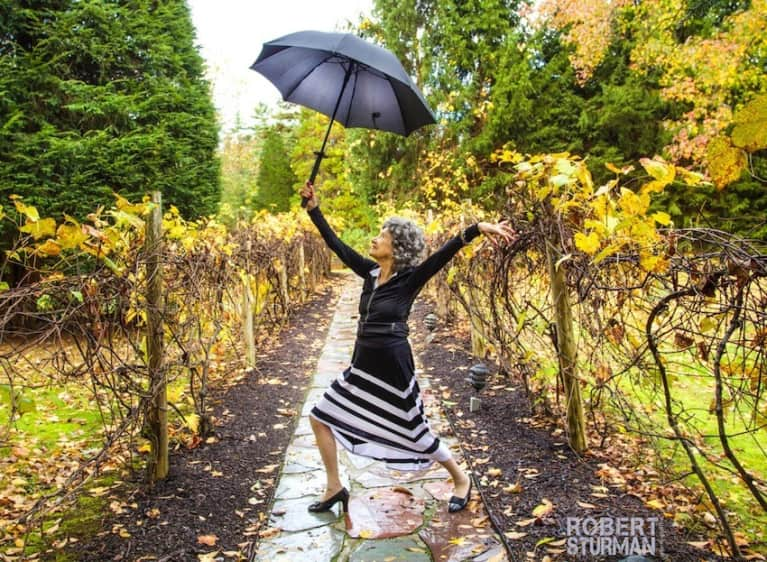 "Dancing is the champagne of life that sparkles outwardly. Yoga is the essence of the dawn of life and it sparkles inwardly." -Tao
A joyful rain dance at the Caramoor Art Center in New York. Our 6th shoot.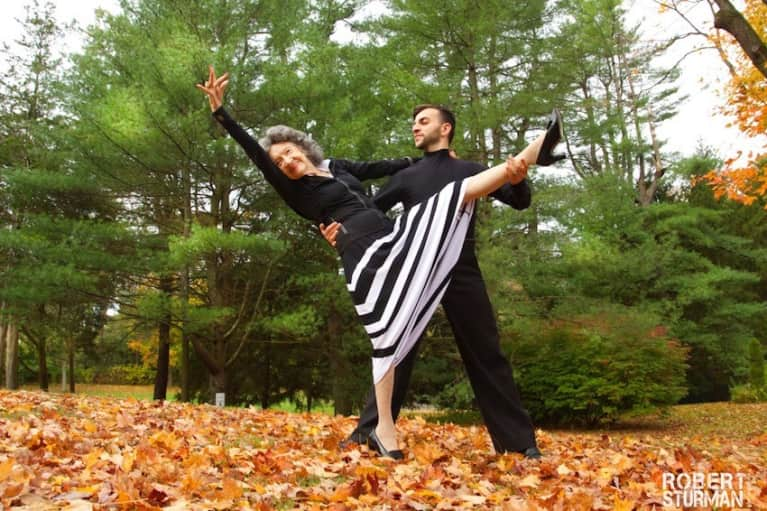 Tao took a dip with her new dance partner, 26-year-old Vard Margaryan.
Caramoor Art Center.
My job is to tell the stories of my subjects with images. I think this one pretty much says it all.
Caramoor Art Center.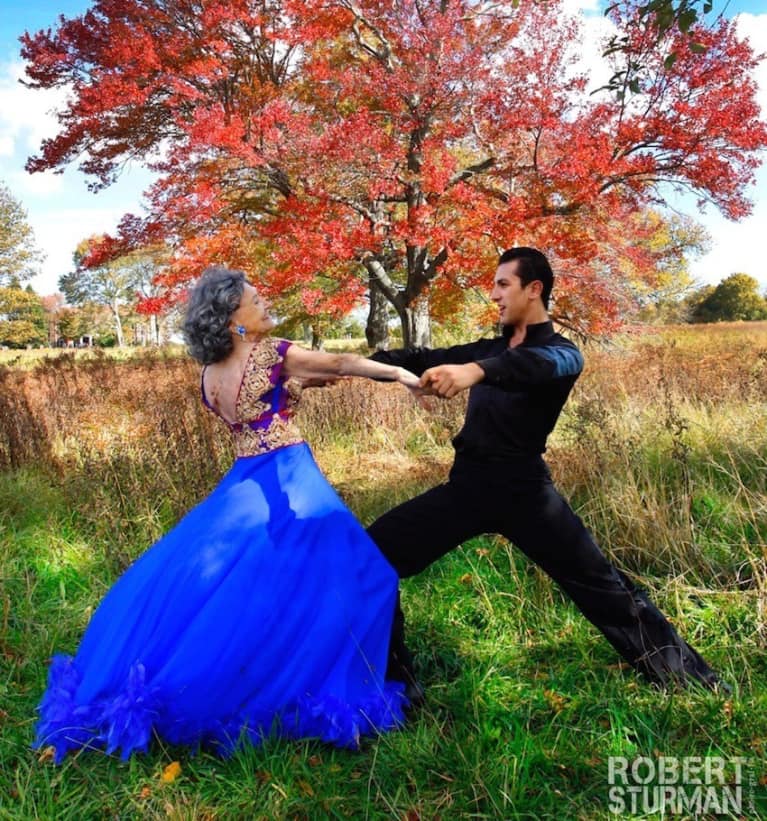 Tao with her former dance partner, Hayk Balasanyan.
A ballroom dance with Mother Nature in Waveny Park.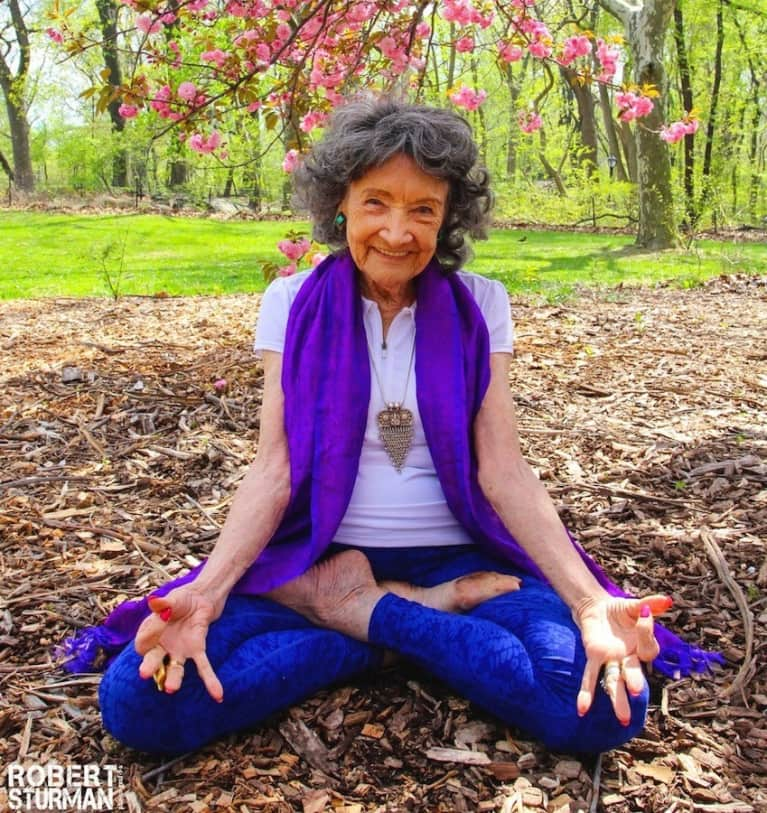 Tao is clearly filled with so much joy and light — her eyes seem to radiate with kindness.
Full Lotus Pose (Padmasana) in Central Park. 4th shoot.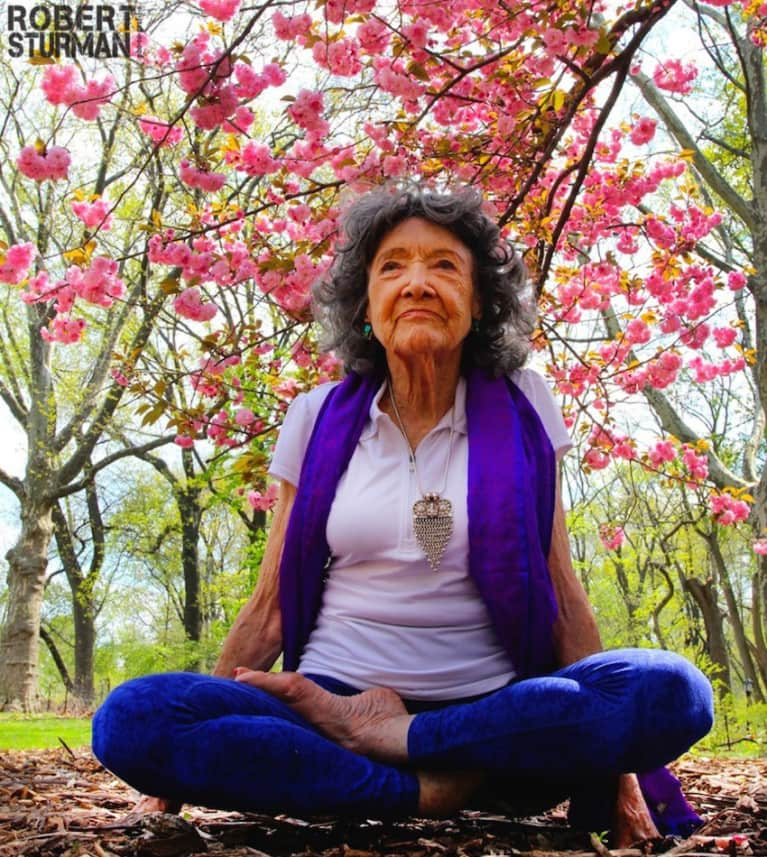 "All of my students are my family. The greatest pleasure is to see someone suddenly realize there was nothing they could not do." -Tao
Scale Pose in Central Park.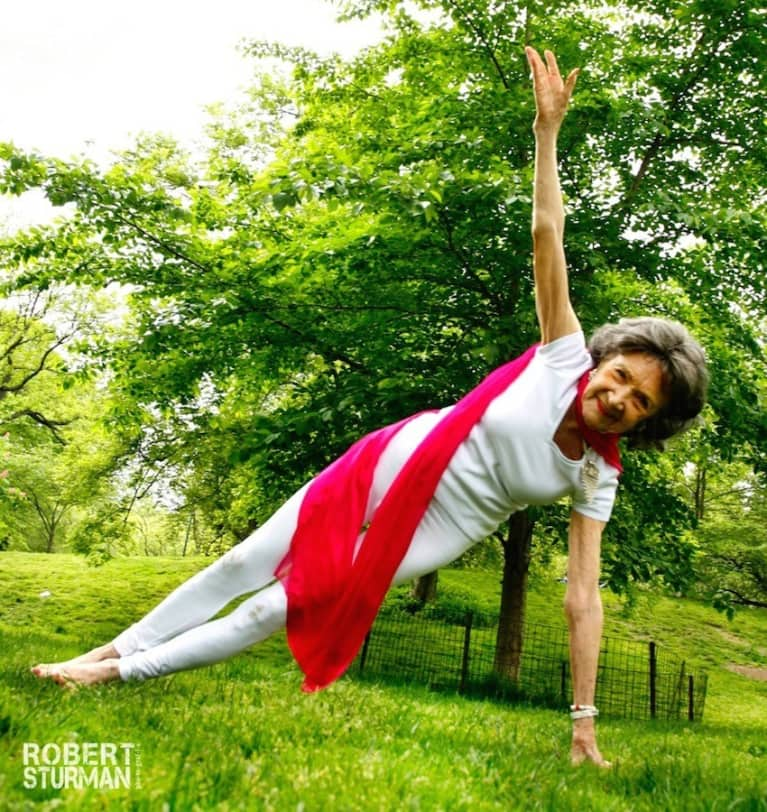 This 93-year-old, beautiful, intelligent, sharp, woman thanked me three times for being patient with her while she got into her poses.
Side Plank (Vasisthasana) in Central Park. Our first shoot together.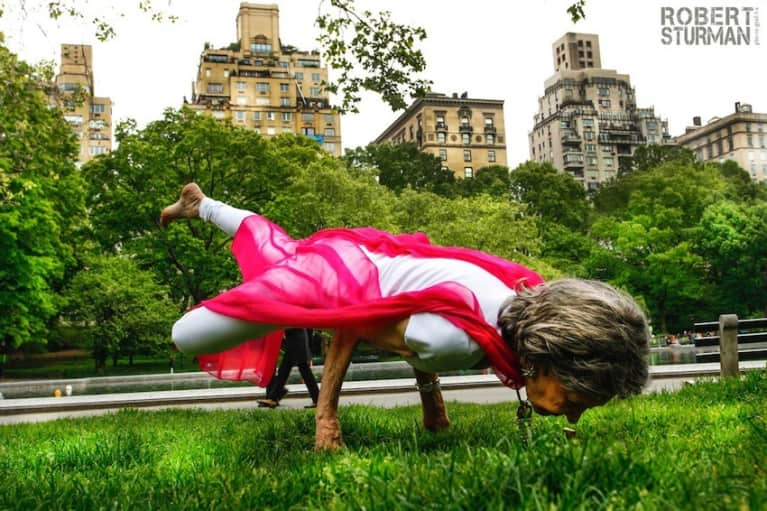 "Nothing is Impossible." Tao's words after coming out of this pose.
Peacock Pose variation. Central Park.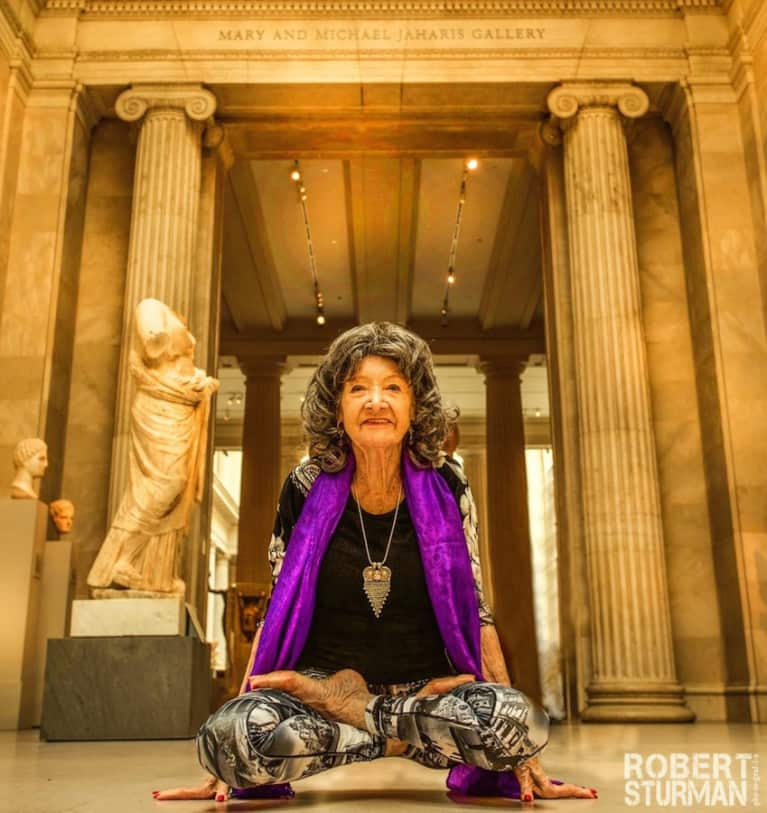 Our sixth shoot together led us to the Metropolitan Museum of Art where we, needless to say, made art together.
A statuesque Scale Pose. New York City.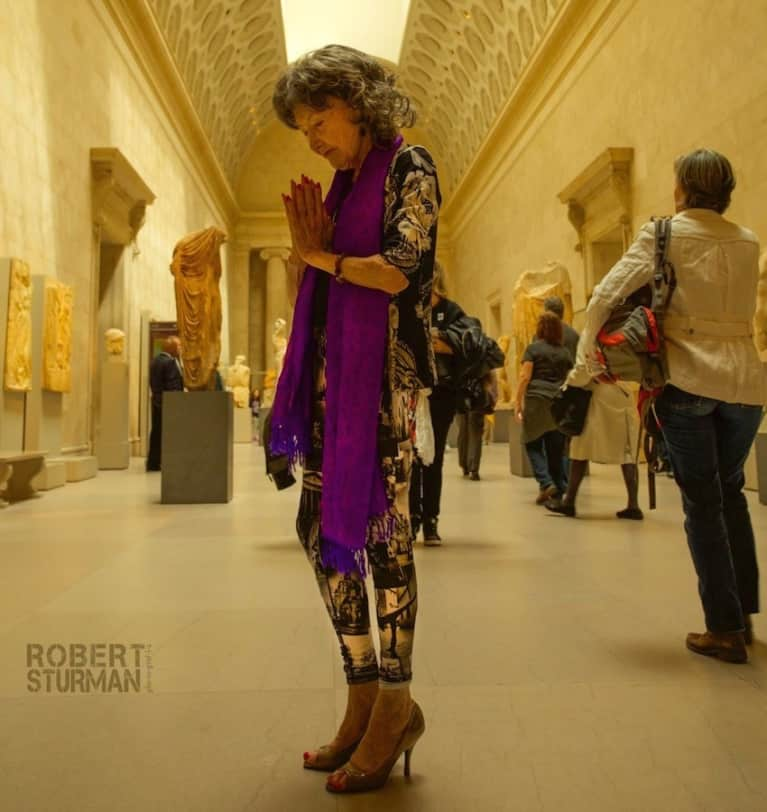 She even wore a pair of yoga pants I designed, featuring some of my imagery.
A moment of silence with her hands in Anjali Mudra. New York City.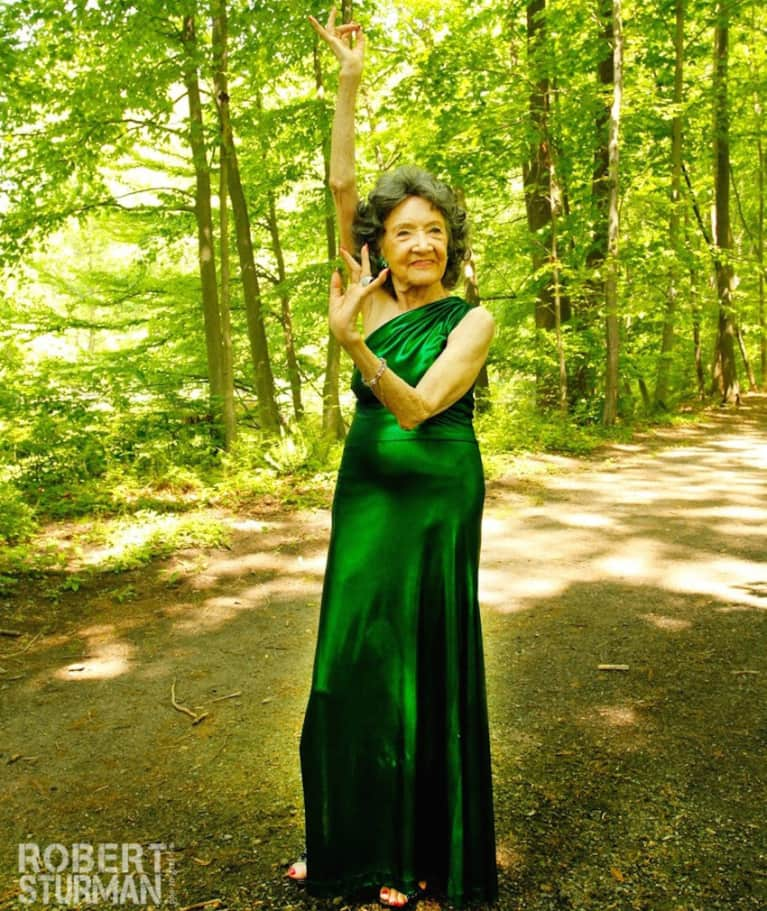 Tao is the epitome of pure joy — and that joy never ceases to radiate from her being.
With hands in Gyan Mudras, Tao embodied the goddess. "The Green Dress" at Waveny Park, New Canaan, CT. 2nd shoot.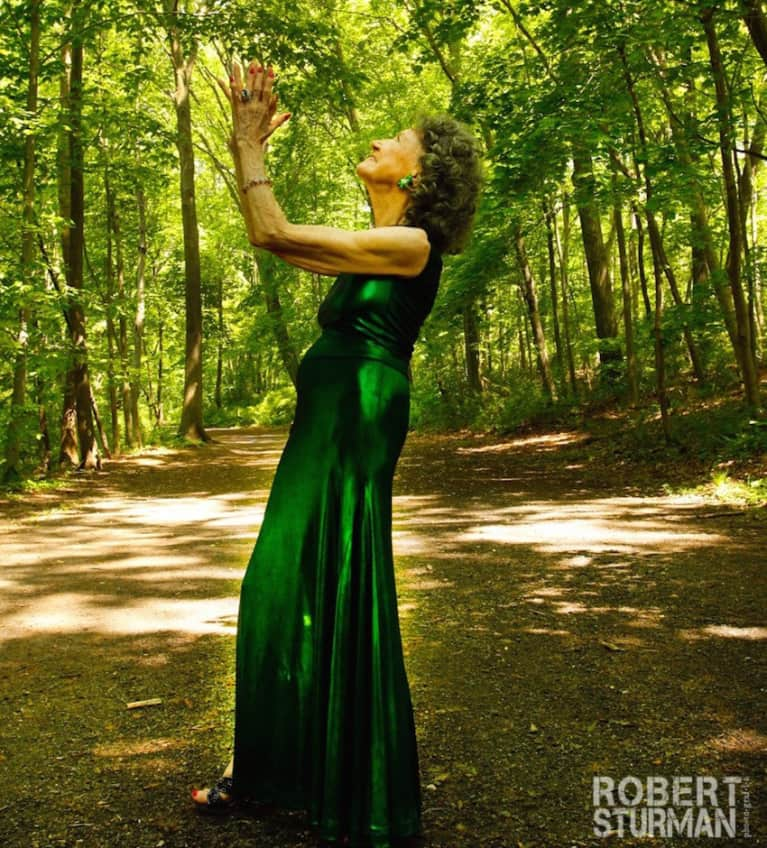 As a yoga master, Tao still teaches mixed-level classes in Westchester County, New York on a regular basis.
An expression of gratitude in Waveny Park.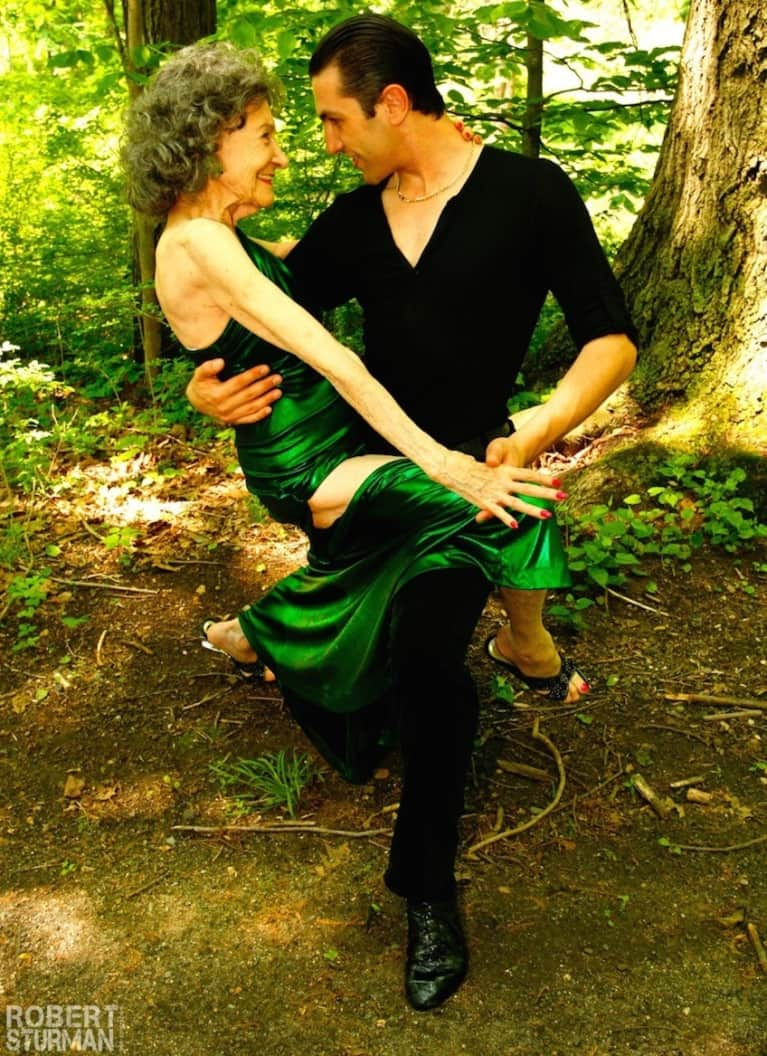 Tao certainly knows of the finer pleasures in life; be it a beautiful dance, a laugh, or a glass of good wine.
Tao and Vard smiled together in this playful lift. Waveny Park.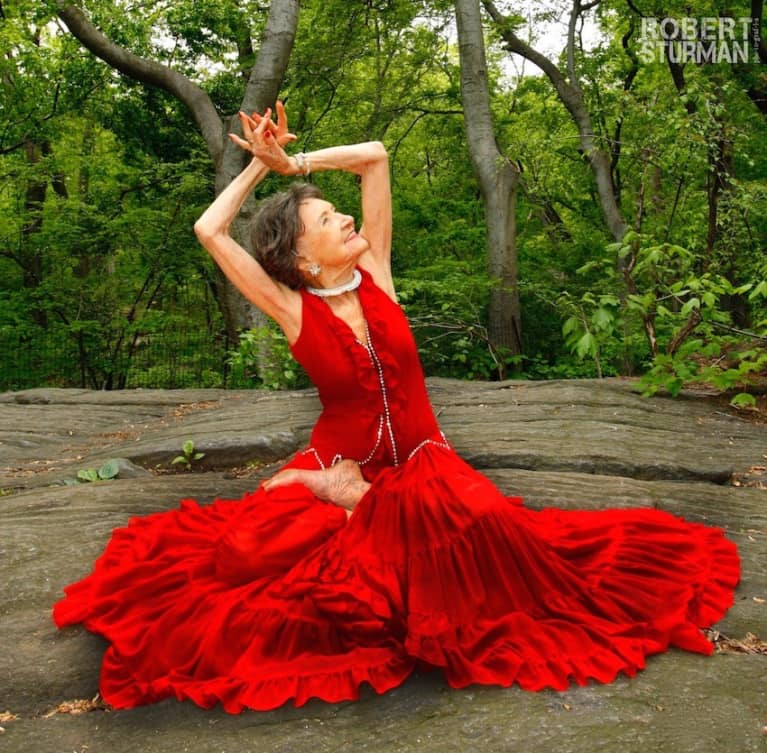 The same year Tao was inducted into the Guinness World Records as the oldest living yoga teacher, she surprised and showed up to our shoot together in this gorgeous red dress in New York City's Central Park.
"The Red Dress" at Central Park. 1st shoot.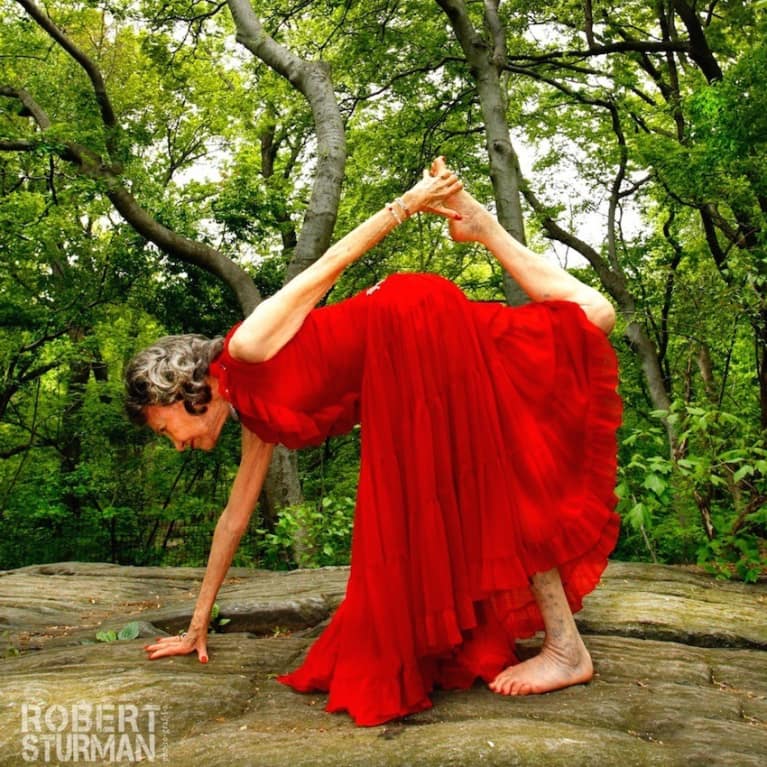 She's just a very cool lady — inspiration beyond comprehension.
Tao demonstrated that strength and elegance are synonymous with this challenging pose. Central Park.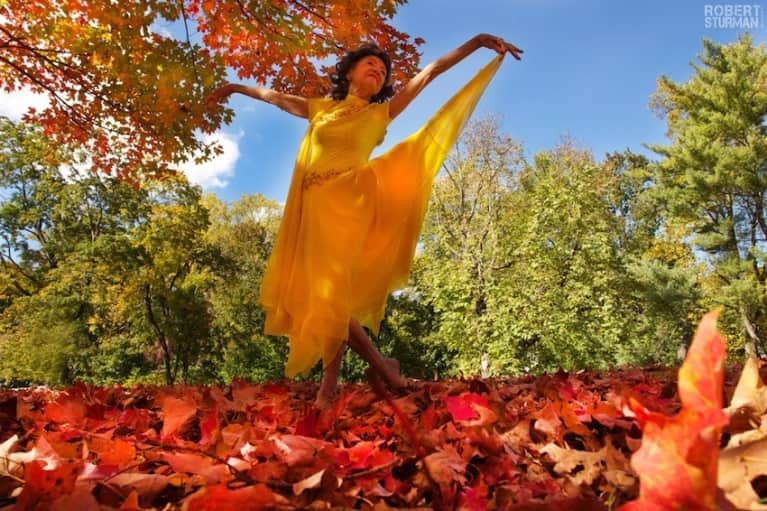 "I never say goodbye, I say, "au-revoir." Goodbye is so final. Au-revoir means I will see you again." -Tao
The true dancer in Tao is expressed on a gorgeous autumn day. "The Yellow Dress" in Tarrytown, New York. 5th shoot.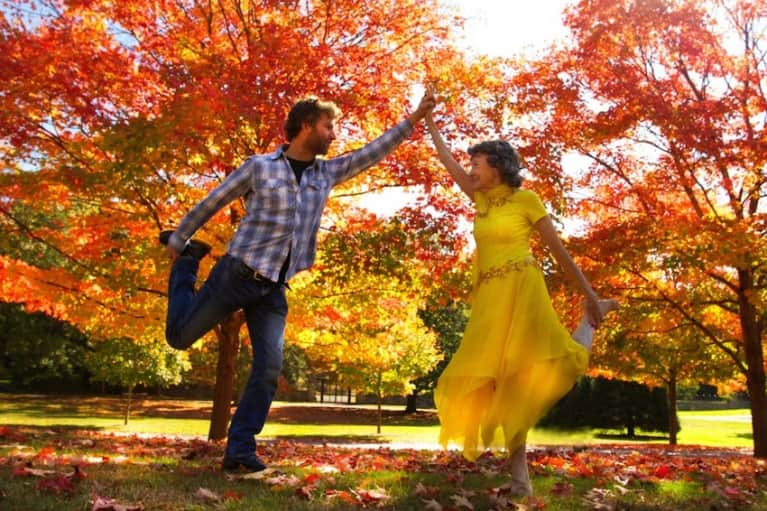 "Robert is the epitome of the bouquet of nature. No matter where in the universe Robert is, he is in touch with the beauty of nature. He makes it gleam, enveloping all of us with the real beauty of life." -Tao
Tao and I danced together in Natarajasana. Tarrytown, New York. (Photo by Megan Marie)
Gallery courtesy of Robert Sturman Studio