Super Simple Salad Recipe: Tomato + Avocado Caprese
Summer is the season of overflowing bushels of tomatoes and avocado trees. But what do we do with an abundance of these great ingredients? Make Tomato Avocado Caprese Salad, of course.
This caprese is perfect for any dairy-free foodie. The avocado takes a bold stand as a substitute for mozzarella, and still satisfies with it's creamy and "buttery" taste. Serve this at your next picnic or barbecue.
Tomato + Avocado Caprese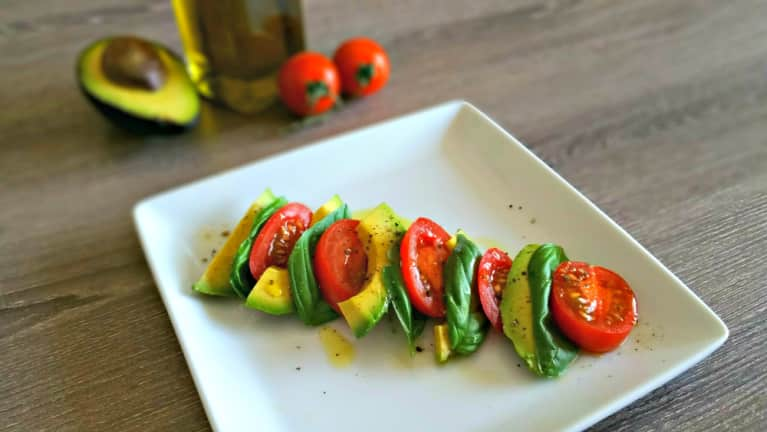 1 large avocado
1 large (or 2 small) tomatoes
8-12 large basil leaves
1 tablespoon extra virgin olive oil
sea salt + fresh ground pepper
Preparation
1. Slice avocado and tomato thinly.
2. On a large plate, begin to layer your ingredients: avocado, basil, tomato. Repeat until all avocado, tomato, and basil are used.
3. Drizzle with olive oil and season with sea salt and fresh ground pepper. Enjoy immediately.
Photo courtesy of the author