Give Your Smoothie An Extra Nutritional Kick With This Easy Addition
The biggest reason I hear from my clients about why they don't eat breakfast is that they just don't have time. I get it! Fortunately, with a blender, you can whip up a healthy meal in no time.
I love this recipe because it serves as a complete breakfast. The oatmeal provides heart-healthy fiber, spinach gives you a serving of vegetables and mango is full of vitamins B and C and beta carotene (and it's delicious).
But the secret ingredient here is: hemp seeds. These little seeds provide you with 9 essential amino acids, omega fatty acids and are a great source of vegetarian protein. Add them to your daily smoothie to keep you energized all morning long.
Hemp Seed, Spinach & Mango Breakfast Smoothie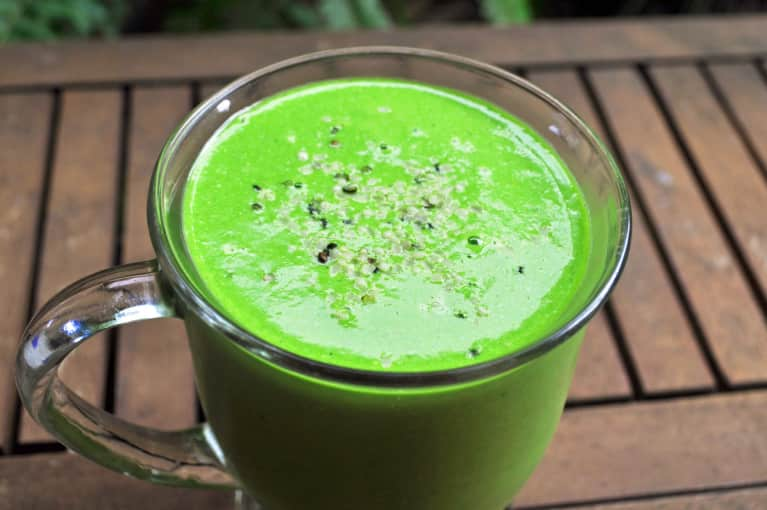 2 tablespoons hemp seeds
2 handfuls organic pre-washed baby spinach
½ medium mango (fresh or frozen), cut into chunks
¼ cup uncooked rolled oats
3 ice cubes
¾ cup water (add more as needed based on textural preference)
Preparation
Add all ingredients into a high speed blender and enjoy!
Photo courtesy of the author