A Raw Mango Dressing To Perk Up Any Salad
When it comes to salad, the dressing is a key ingredient that determines whether the salad is going to taste great, average or pretty inedible.
It's very easy to get store-bought dressings that taste good, but most of them are filled with sugar, excess salt, trans fats and a cocktail of chemicals.
The good news is that it's also very easy to make your own salad dressing! Many homemade dressings call for a lot of oil, so if you want an oil-free, low-fat dressing, this raw mango version is a great choice.
A Raw Dressing To Perk Up Any Salad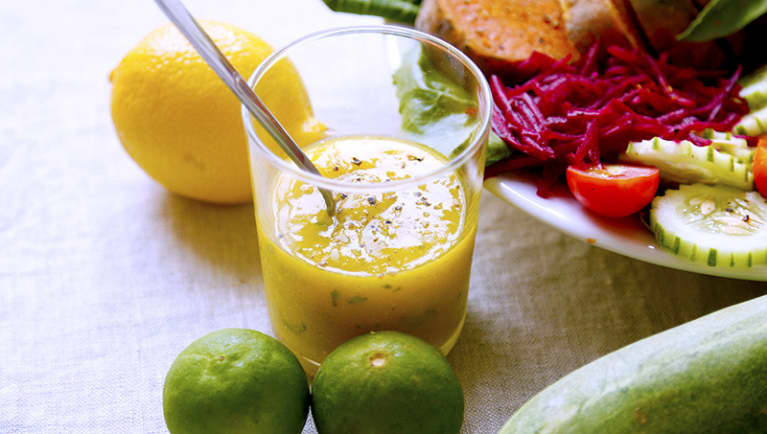 1 large ripe mango
juice from half a lime
1/4 cup fresh basil
salt and pepper to taste
1-inch piece of ginger + 1 clove garlic (optional, but they add extra flavor)
Preparation
1. Process all ingredients in a blender or a food processor.
2. Pour over salad and enjoy.
Photo courtesy of the author