Vegan Triple Berry Ice Cream
Just because you have food sensitivities doesn't mean you have to eat bland desserts! Savor this rich and flavorful gluten-free, dairy-free ice cream recipe.
Vegan Triple Berry Ice Cream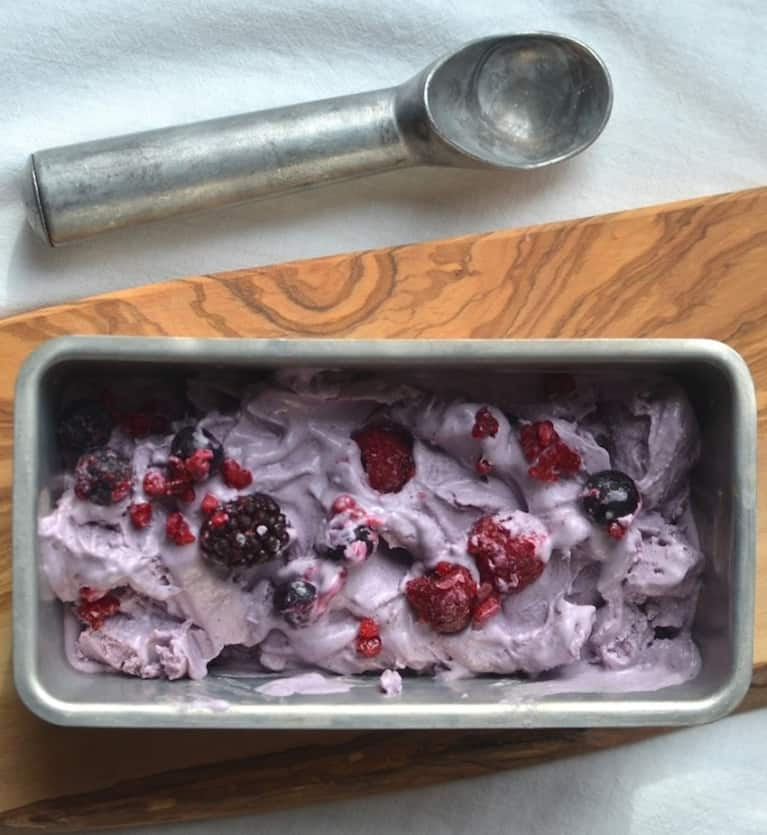 1 can full-fat coconut milk
1/4 cup coconut palm sugar or maple syrup
1/2 cup cashews
1/2 teaspoon arrowroot powder
1 teaspoon vanilla extract
1/2 teaspoon lemon juice
1/2 cup mixed berries
berries of your choice for chopping
Preparation
1. Mix all ingredients in a high powered blender.
2. Chill ice cream mixture for 1-2 hours in the refrigerator. Pour mixture to ice cream maker and freeze according to the manufacturer's instructions.
Photo courtesy of the author