Eat The Rainbow Winter Salad
With its crisp textures and contrasting sweet and sour flavors, this vibrant winter rainbow salad will be sure to add the beauty of color to your day while making sure you are getting your daily dose of essential vitamins and disease-fighting antioxidants, especially important during these cold months.
Eat The Rainbow Winter Salad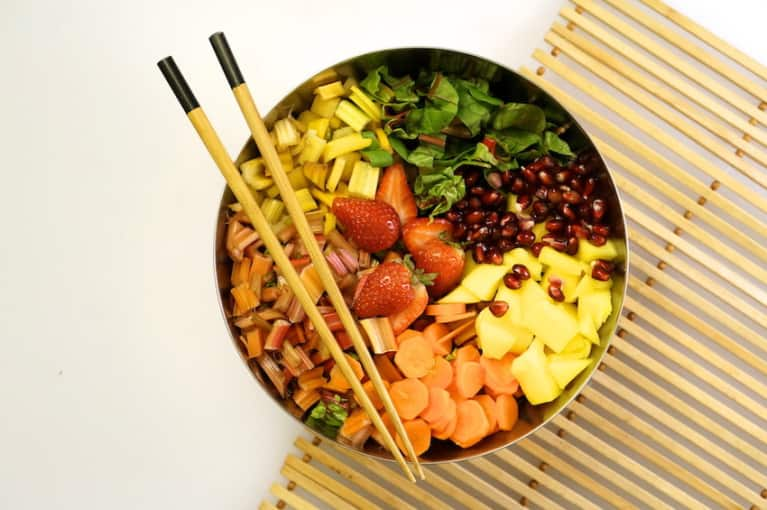 rainbow chard stems and greens, chopped
1/4 cup pomegranate seeds
1/4 cup pineapple, diced
1/4 cup carrot, chopped
handful of strawberries, halved
1 lemon
1 orange
olive oil
salt + pepper
Preparation
1. Wash and prepare fruit and vegetables.
2. In a big bowl, line the base of the dish with a bed of chard greens. Top the salad with pomegranate seeds, diced pineapple, chopped carrots, rainbow chard stems and strawberries.
3. In a separate bowl or mason jar, add the juice of 1 lemon, 1 orange, olive oil, salt and ground pepper. Mix well and season as desired. Serve chilled and enjoy!
Photo courtesy of the author