Standing Forward Bend: How-to, Tips, Benefits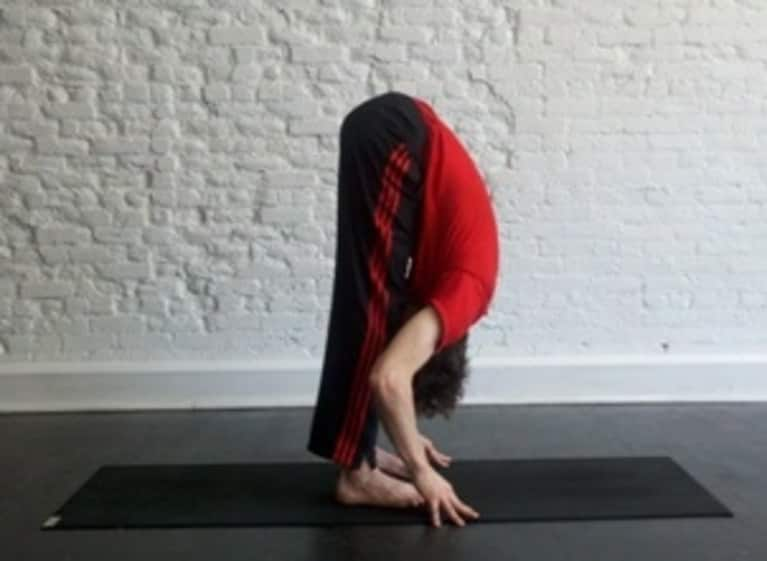 Tight back, shoulders and neck from sitting at a desk all day, moving boxes, or everyday stress? Here's how you can relax into a forward bend to start releasing all that tension and lining things up right.
How-to: Stand with your feet parallel, hip width apart. Fold forward over your legs, allowing your back, arms, and neck to release toward the ground.
Tips: Don't worry about how close to your thighs or ground you get, and avoid using your muscles to pull you down here. Just breathe a lot, notice where you have tension in your back, legs, and neck, and see if you can release a bit with each exhale. A slight bend in the knees allows a shift in focus from releasing the backs of your legs to your back muscles.
Benefits: Releases the muscles around the spine and neck, release the backs of legs.