Gluten-Free Recipe: Luscious Lemon Bites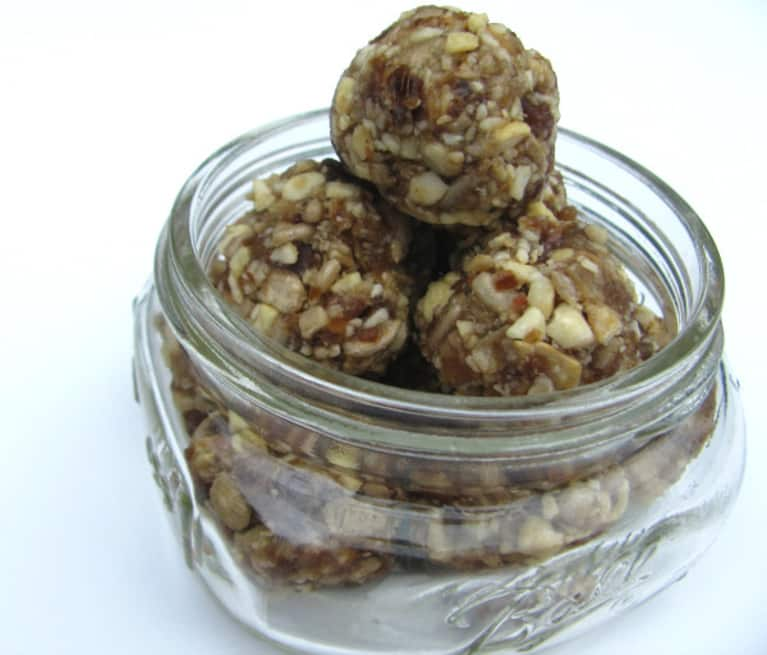 I love making quick, healthy snacks that store well so you can just grab and go when you're hungry and need a quick bite. My Magic 5 Snack Bites have been a huge hit among my friends, family, and followers, because they're so simple to make, requiring just five ingredients and five minutes.
Someone requested that I make more bite-type snacks, so I did a little experimenting in the kitchen and came up with these tasty treats: Luscious Lemon Bites.
Loaded with protein and healthy fats, these lemon bites are a refreshing snack that the whole family will love. Enjoy!
Luscious Lemon Bites
Ingredients:
1 cup raw cashews, unsalted
1/2 cup raw sunflower seeds, unsalted
1 cup dates
1 teaspoon lemon peel zest (use an organic lemon)
1/4 teaspoon sea salt
Optional: 2-4 drops of lemon essential oil
Directions:
Place all ingredients into a Vitamix, high speed blender, or food processor and process until mixture is lose and small crumbles, about 1 minute. Use a tablespoon scoop to take some of the mixture and pack it in between your hands. Then roll into a ball.
Repeat until all of the mixture is used. Store in an airtight container. Enjoy!