Close Banner
Advertisement
This ad is displayed using third party content and we do not control its accessibility features.
Feeling Bloated? The Food You're Ignoring That Could Help Your Digestion
Registered Dietitian
By Kimberly Evans, M.S., R.D.
Registered Dietitian
Kimberly Evans, M.S., R.D., has been a registered dietitian for 27 years and co-owner of Whole Health Nutrition in Burlington, Vermont.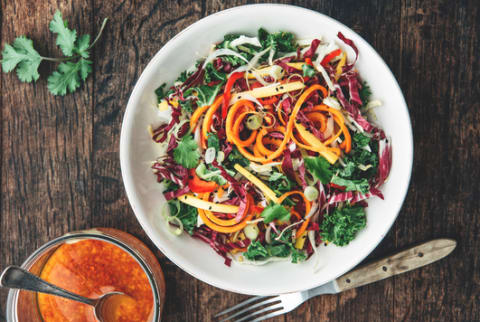 Our taste buds are naturally wired for a preference for sweet. When combined with salt and fat, our taste buds are not only happy but so is our brain. And while there is nothing wrong with a happy brain, our taste buds have been hijacked to respond positively to sweet and salty at the expense of bitter. If you don't believe me, think about the last time you ate radicchio, dandelion, chicory, or bitter melon.
These bitter foods that are part of traditional global cuisines are essentially absent from most people's modern diet. This lack of bitterness in our daily diet may explain why we are seeing so many digestive system issues.
Bitter taste is associated with activating the digestive system. Bitter engages and excites the digestive process essentially calling it to wake up and prepare for incoming food. In this way bitter flavors are essential to health.
Here are some interesting ways to incorporate bitterness into your daily diet. At first your taste buds might be surprised by the bitter taste, but taste buds have the ability to evolve and change over time, so soon you could be seeking the bitter flavor out.
1. Chicory Caesar Salad
This bitter green is an awesome replacement for the traditional romaine lettuce in your salad. The bitterness of chicory is a nice complement to the fat, sour, salt of the parmesan cheese, and the lemony salad dressing.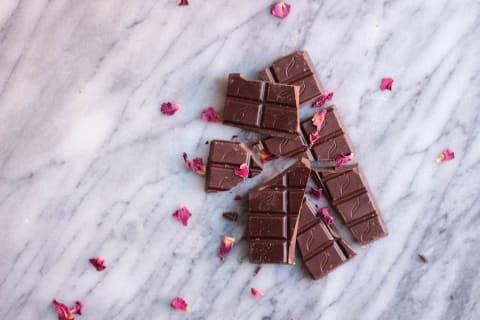 Photo by Leah Vanderveldt
2. Dark Chocolate & Cacao Nibs
Choose a dark chocolate that is 70 to 85 percent cacao and nibble after dinner or add cacao nibs to your breakfast cereal or trail mix.
3. Bitter Melon Chutney
Bitter melon is, well, bitter. Bitter melons grow widely in Asian, Africa, and the Caribbean and have found their way into the many traditional dishes. One of my favorites is as a chutney where the bitter taste is a nice complement to a spicy curry or a savory rice. Chutney is easy to make and will keep in the fridge for a good week or two.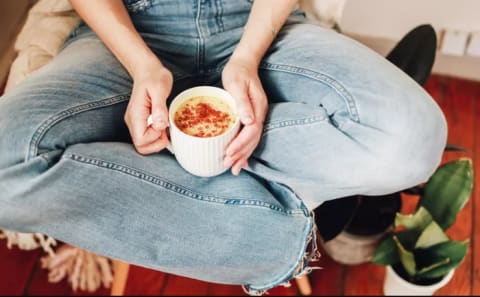 4. Dandelion Root
Dandelion has long been known as a supporter of digestive health and is a common ingredient in digestive teas or dandelion root "coffee." These spring greens are making their way into the culinary world in the form of dandelion soup and garlicky dandelion greens.
5. Digestive Bitters
Bitter tonics can be taken before or after a meal as an aid to digestion. One of my favorite blends comes from Urban Moonshine, a Vermont-based company. If you're using bitters as a digestive primer, it's important that the bitters are fully experienced by your taste buds. In other words, resist the temptation to dilute the bitters in water. Rather, put them right on your tongue and give your body some time to warm up to the flavor.
Want to turn your passion for wellbeing into a fulfilling career? Become a Certified Health Coach! Learn more here.