This 3-Ingredient Mocktail Recipe Includes A Full Serving Of Vegetables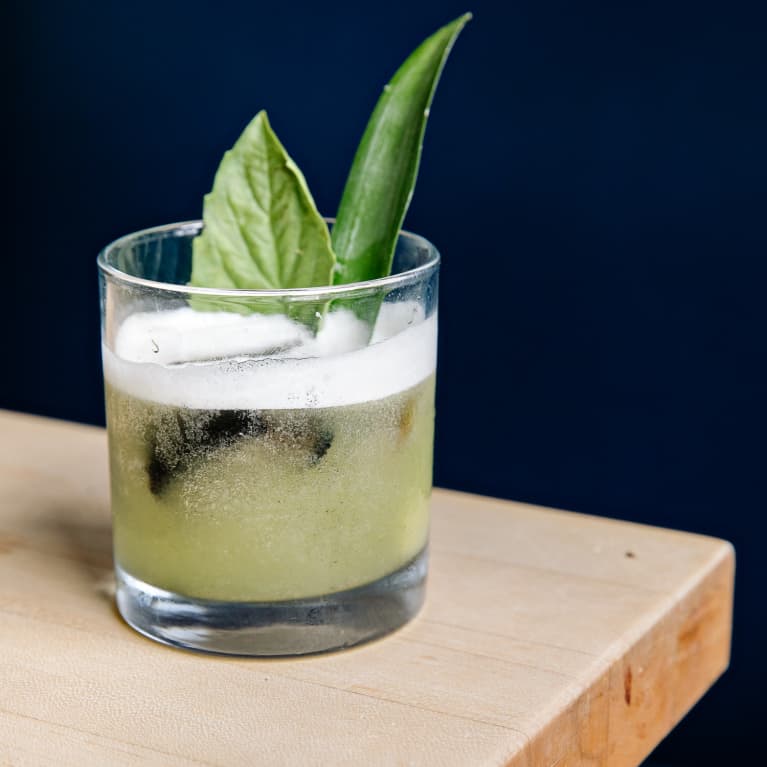 The summer solstice is here, which means it's officially time to lather on the sunscreen and soak up some vitamin D. But all that time in the sun can leave you feeling dehydrated, so it's important to have a refreshing summer drink nearby. Enter: this three-ingredient mocktail.
This cooling beverage is less sugary and boozy than your classic margarita but equally—if not more—delicious. The secret ingredient? A scoop of organic veggies+ powder, which features spinach, broccoli, sea vegetables, ginger, and turmeric—among other nutrient- and antioxidant-rich ingredients. Using this mild-flavored greens powder in your mocktail is an easy way to ensure adults and kids alike are sneaking in a full serving of vegetables. Plus, veggies+ contains a fiber blend that makes this drink more satiating than a standard cocktail.
"The mocktail is a refreshing way to work in a quick serving of veggies and antioxidants and to support hydration on a hot summer day," registered dietitian Jess Cording, M.S., R.D., CDN, says. "The lime gives it a bright summery flavor, while the honey adds a hint of sweetness."
With just three ingredients (not including water), it can be ready to drink in no time. Here's how:
3-Ingredient Summer Mocktail
1 tablespoon organic veggies+
juice of 1 lime (about 2 tablespoons)
8 to 12 ounces water
½ to 1 teaspoon honey
Mix the ingredients together and stir until blended.
Add more lime or honey, depending on taste preference.
It's as simple as that! Whip up this mocktail in minutes to enjoy a refreshing beverage that will cool you down and fill you up with nutrients.