A Simple Breakfast Salad To Make For Mother's Day Brunch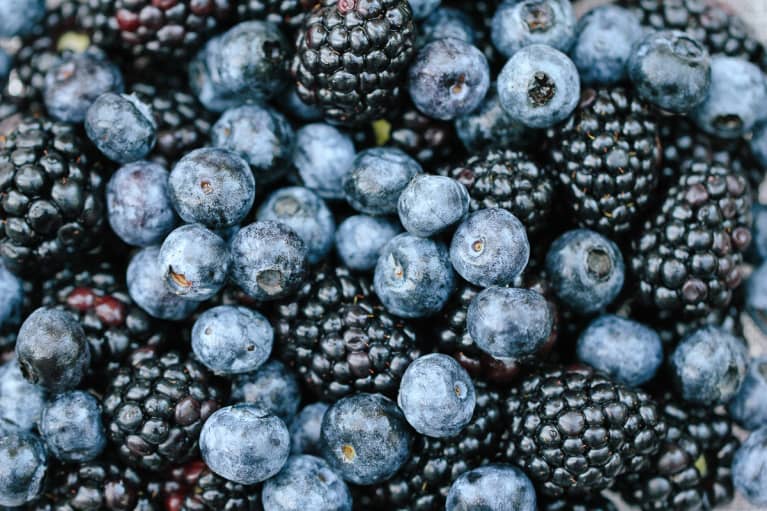 Haylie Pomroy is a metabolism expert who has worked with celebrity clients like Jennifer Lopez, Reese Witherspoon, Cher, and Robert Downey Jr. She is also a New York Times bestselling author of The Fast Metabolism Diet, and her new cookbook Cooking for a Fast Metabolism came out this year.
Of all the healthy grains you have in your pantry, quinoa probably isn't the one you reach for when making breakfast or brunch—but it should be. It makes the perfect base for this more nutritious update on a classic fruit salad. This recipe pairs the ancient grain with fresh fruit and a simple lemon dressing, and it makes a perfect accompaniment for a Mother's Day brunch.
Blackberry & Blueberry Quinoa Breakfast Salad
1 cup cooked tricolor quinoa
1 cup fresh blackberries
1 cup fresh blueberries
¼ cup chia seeds
zest and juice of 1 lemon
1 teaspoon pure vanilla extract
½ teaspoon ground cinnamon
4 tablespoons sliced raw almonds
In a large bowl, gently toss together the quinoa, blackberries, blueberries, and chia seeds.
In a small bowl, whisk together the lemon zest, lemon juice, xylitol (if using), and vanilla.
Drizzle the mixture over the quinoa and berries. Sprinkle the cinnamon on top of everything and gently mix to distribute the lemon juice mixture and cinnamon.
Divide the salad among four bowls and sprinkle 1 tablespoon of the almonds over each bowl.