By Allison Daniels
mbg Contributor
Allison Daniels is a freelance writer currently living in New York. She received her bachelor's degree from Belmont University in creative writing and spanish.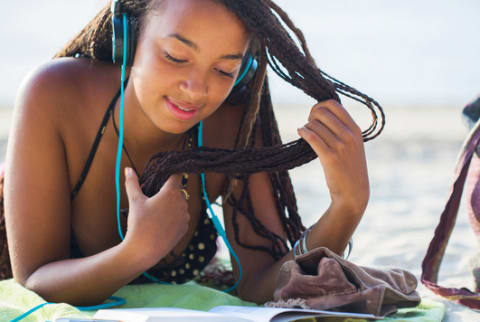 June 12, 2017
Memorial Day has come and gone, which means summer is well and truly here. We're finally dusting off those vacation days we've been quietly accruing and it's hard to say what we're more excited for—long walks on the beach, dinner and drinks al fresco, or lazy afternoons spent disappearing into a good book. Fortunately, we don't have to choose.
Because, while we can't transport you to Maui via telekinesis (yet), we can save you from having to slog through dozens of book lists to find the best of the best. And we did! Yep, mbg's editors looked far and wide for what's new and what's next in every genre of wellness lit, and now we're sharing the can't-miss reads in cookbooks, personal growth, inspiring memoirs, and more. So, before you start packing for your tropical getaway, scroll through this list for a buzzworthy book to stash in your carry-on.
The Wellness Project: How I Learned to Do Right by My Body, Without Giving Up My Life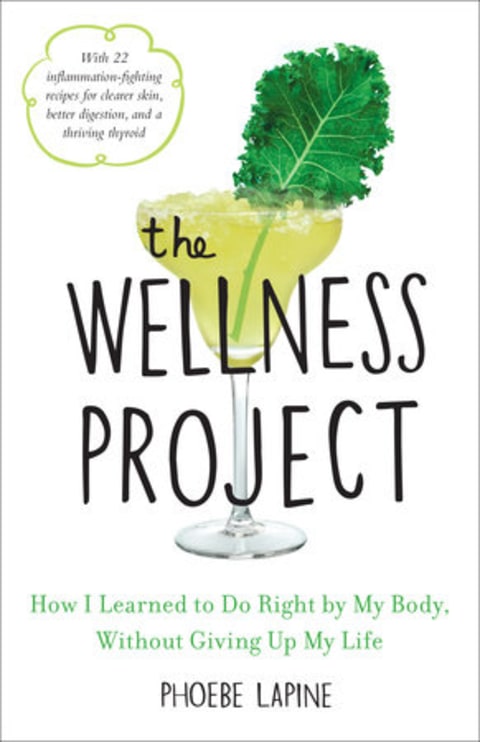 In her journey to become healthier and control her Hashimoto's disease (a thyroid condition), food blogger Phoebe Lapine began a yearlong journey, giving up various foods and testing different wellness practices to find what made her body feel and function best. With a witty tone that'll have you laughing out loud, this book is a must for anyone wondering if drinking lemon water or giving up alcohol ACTUALLY makes a difference.
The Art of Flavor: Practices and Principles for Creating Delicious Food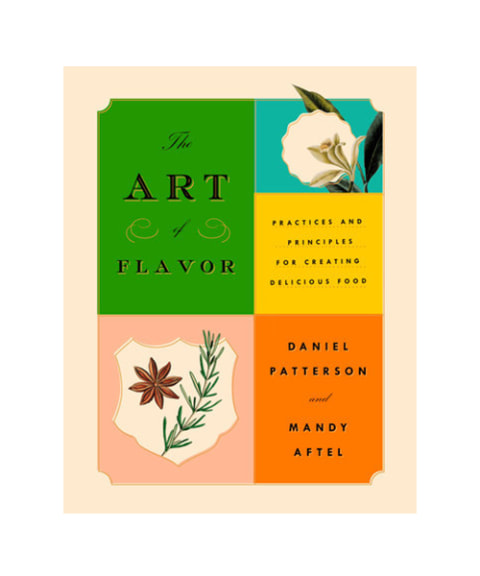 Ever wonder why your taste buds respond the way they do to certain flavors—why you crave chocolate after dinner or want salty chips? Co-authored by celebrated perfumer Mandy Aftel and Michelin two-star chef Daniel Patterson, this book demystifies the secrets of flavor (and gives you more than 80 recipes), making it easy for any home cook to create restaurant-worthy recipes.
Bob Dylan: A Spiritual Life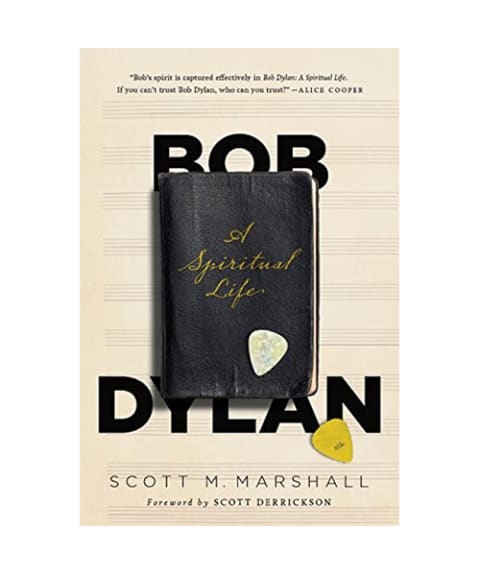 Tracing the iconic musician's spiritual journey from Jewish roots to his eventual acceptance of the Christian faith, Scott Marshall paints a portrait of Dylan as both radical and traditional—a contradiction in terms that falls right in line with his musical style. Experimental and simultaneously classic, A Spiritual Life will give you a newfound appreciation for the man behind the music.
Body Love: Live in Balance, Weigh What You Want, and Free Yourself from Food Drama Forever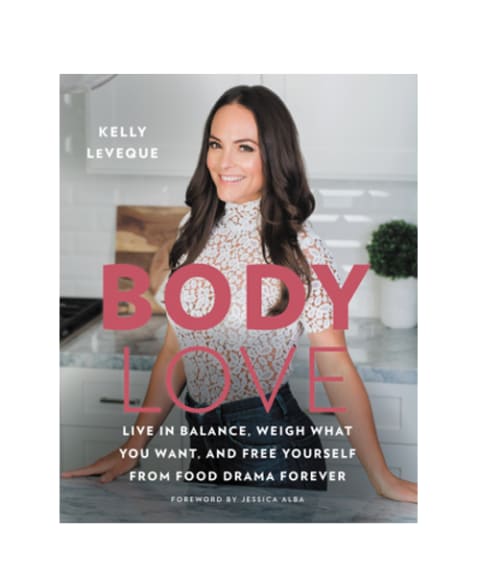 Celeb health and wellness consultant Kelly LeVeque studied the science behind popular diets in order to better understand how they trigger the body to drop pounds and why those pounds just don't seem to stay away. In Body Love, she provides a sustainable alternative to the never-ending cycle of fad diets with her four-step Food Freedom program. The book has dozens of yummy, healthy recipes that'll help you lose pounds, give you brighter skin, and even boost your hair's volume and shine. It might sound too good to be true, but for once, it actually isn't.
The Death and Life of the Great Lakes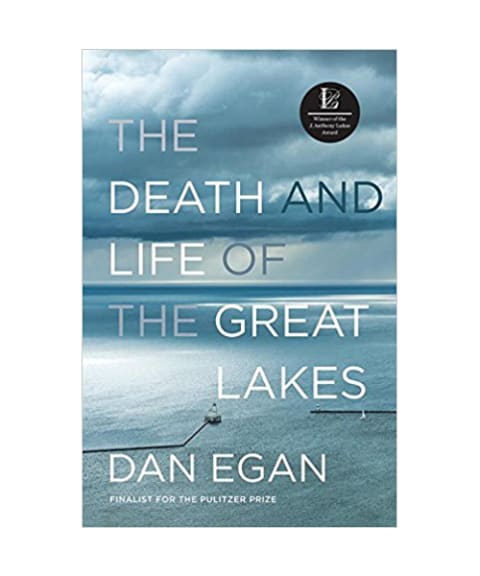 The Great Lakes contain 20 percent of the world's supply of surface fresh water and provide work for millions of Americans. But they're under a major ecological threat. In Death and Life, Dan Egan tells the story of the lakes, explains the peril they face, and provides insight into what we can still do to save them and preserve them for future generations. For any budding environmentalist (pun intended), it's not to be missed.
Drawdown: The Most Comprehensive Plan Ever Proposed to Reverse Global Warming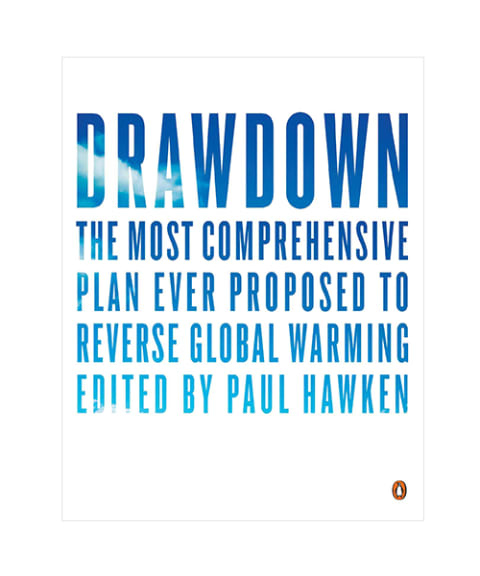 Climate change often feels like an ungraspable topic. Paul Hawken is out to change that. The renowned environmentalist has formulated a comprehensive plan that lays out exactly what the world needs to do in order to tackle the most urgent issue of our generation.
Glow Pops: Super-Easy Superfood Recipes to Help You Look and Feel Your Best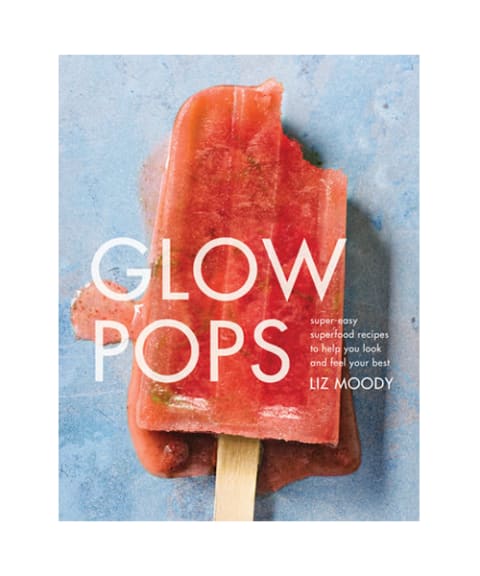 Written by mbg's own food editor, Liz Moody, this is the summer cookbook to add to your collection. Filled with vegan, gluten-free, and sugar-free ice-pop recipes to make your skin glow, reduce bloat, boost immunity, and more, the book doesn't forget about flavor either (we're obsessed with the Chocolate Chip Cookie Dough and Strawberry Lemonade pops).
How to Fall in Love with Anyone: A Memoir in Essays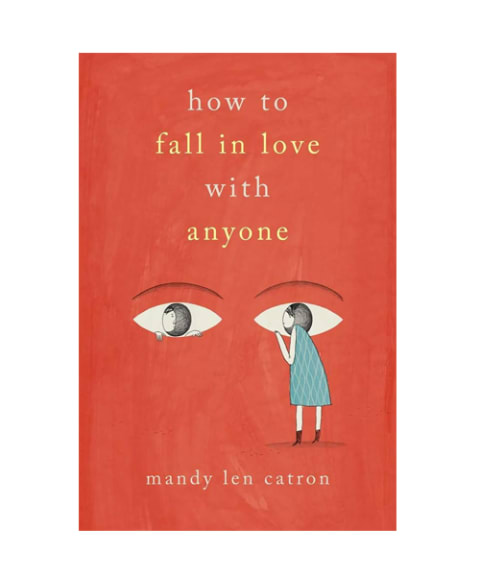 You might've read Mandy Len Catron's New York Times article, "The 36 Questions That Lead To Love"—millions of Americans have. Now, Catron is applying her trademark vulnerability and inquisitiveness to a series of personal essays. Within this framework, she explores the neurobiology of love (is it an innate human drive?), the literary theory (why do we prefer certain types of romances to others?), and the impact of romantic myths on real-life love. It's a treatise on love and its relationship to the human condition—essential reading for anyone who's ever loved.
Ikigai: The Japanese Secret to a Long and Happy Life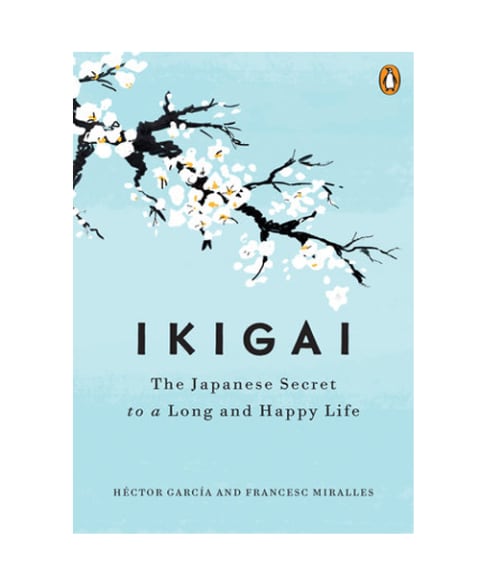 Ikigai roughly translates to "the happiness of always being busy" in Japanese, but it stands for so much more. Intrigued by the longevity of the Japanese, authors Héctor García and Francesc Miralles visited rural Japan, a place where centenarians and supercentenarians (over 110!) aren't atypical. They also studied Blue Zones—geographic areas where people live longest. This short but sweet book provides insight into how they live and how you can access your own ikigai.
The Long Run: A Memoir of Loss and Life in Motion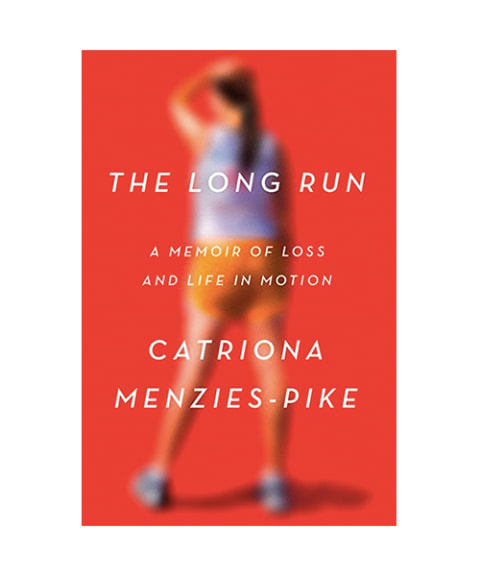 This is Catriona Menzies-Pike's story of finding meaning in the face of devastating loss. After losing her parents, she signed up for a half-marathon and instantly became obsessed. She explores a history of the repression of female runners (as late as 1967, women were being thrown out of races) and the indomitable spirit shown by the female runners who inspired her to become not just someone who runs but a runner. This is a must-read for any empowered woman.
The Secret Life of the Mind: How Your Brain Thinks, Feels, and Decides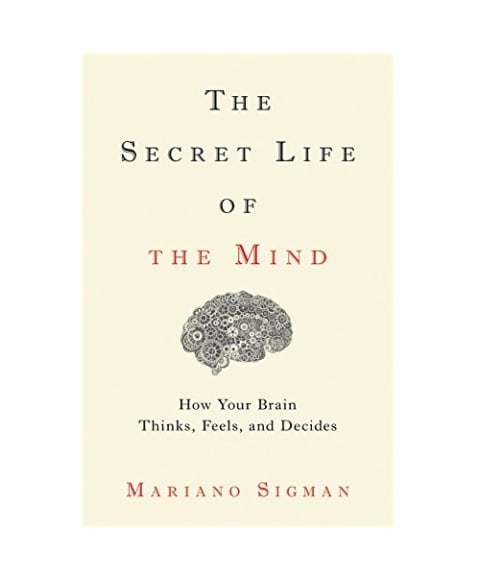 Physicist and neuroscientist Mariano Sigman dives deep into the research to distill the latest on what we know about our own minds. Dr. Sigman deconstructs identity, how we perceive the world, layers of consciousness, and where our thoughts come from in the context of breaking research, helping us all to better understand why we do the things we do.
Guiding Strala: The Yoga Training Manual to Ignite Freedom, Get Connected, and Build Radiant Health and Happiness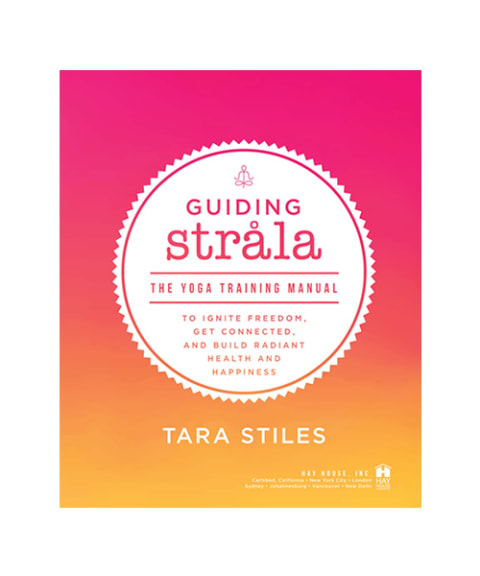 Strala Yoga, co-founded by Tara Stiles and Mike Taylor, is now a worldwide phenomenon, and for good reason: It teaches you how to get more out of your yoga practice and life by doing less and living your life with ease. If you've ever been interested in leading your own yoga practice or simply learning more about how Strala works, you'll want to click "add to cart" ASAP.
Stress-Proof: The Scientific Solution to Protect Your Brain and Body—and Be More Resilient Every Day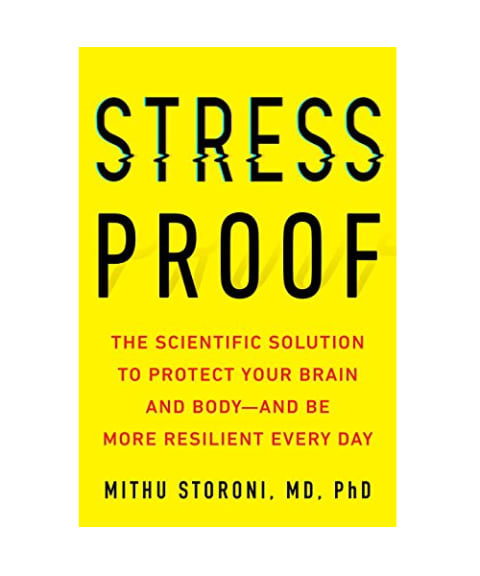 Mithu Stonori has a unique set of qualifications for writing a book about hacking your own nervous system: A medical doctor trained at the University of Cambridge, Stonori went on to research Perceptual Neuroscience at Cambridge and Harvard and also happens to be a practicing yoga teacher. She applies this unique blend of Eastern and Western philosophies to her stress-fighting approach. Stress-Proof answers tough questions like "When is ACTUALLY the best time to exercise?" with science.
Each chapter introduces a common stress catalyst then provides ways to minimize its effects. These are the kind of mind games you want to play.
Surpassing Certainty: What My Twenties Taught Me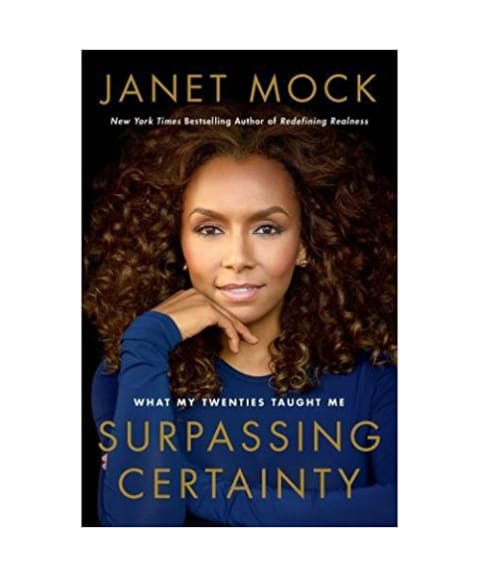 A respected media figure and advocate of justice, Janet Mock's story is one of triumph over struggle and inequality. A first-generation college student, Mock danced at a strip club to pay her tuition. We follow Janet through broken relationships, the pangs of leaving her family, and her search for something greater than herself. As a trans woman of color, Janet's path to advocating for others started with learning to advocate for herself. No matter your history, the intrepid quest for purpose in the face of monumental challenges is one that speaks to every human heart.
Waking Energy: 7 Timeless Practices Designed to Reboot Your Body and Unleash Your Potential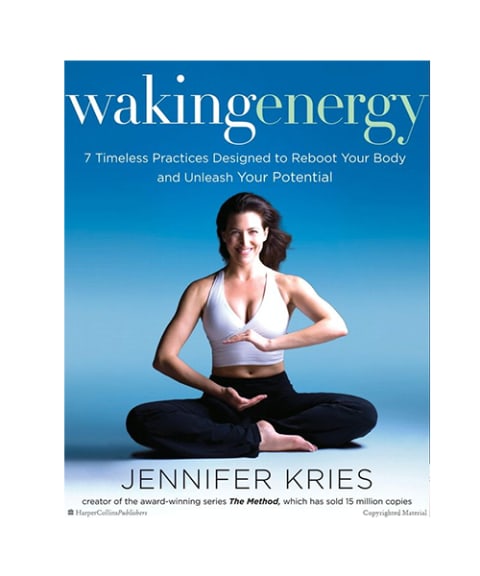 World-renowned fitness and wellness expert Jennifer Kries brings the wisdom and traditions of the East to our Modern Western culture—in a way that's actually accessible. By breaking her lifestyle philosophy into seven distinct practices, Kries simplifies practices that can often feel esoteric and intimidating. Delving into qigong, Kundalini, yin, and Vinyasa yoga, Five Tibetans, Pilates, and more, Waking Energy is an introduction to seven incredibly powerful practices that can inspire and effect incredible transformation of mind, body, and spirit.
The Weekend Effect: The Life-Changing Benefits of Taking Time Off and Challenging the Cult of Overwork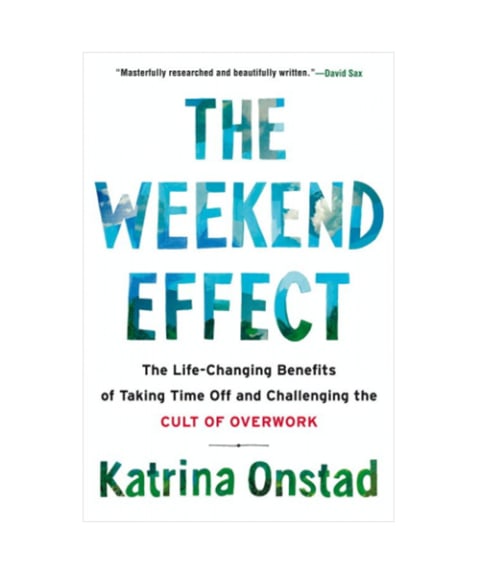 It doesn't feel sensationalist to say Americans have never needed this book more than we do right now. In our culture of more is more, we've allowed busyness to become a virtue we applaud in others and attempt to cultivate in ourselves—to the detriment of our health, happiness, and productivity. Award-winning journalist Katrina Onstad pushes back on this philosophy, delving into history, positive psychology, and cultural anthropology to show us what we're really missing—and how we can get it back.
AgeProof: Living Longer Without Running Out of Money or Breaking a Hip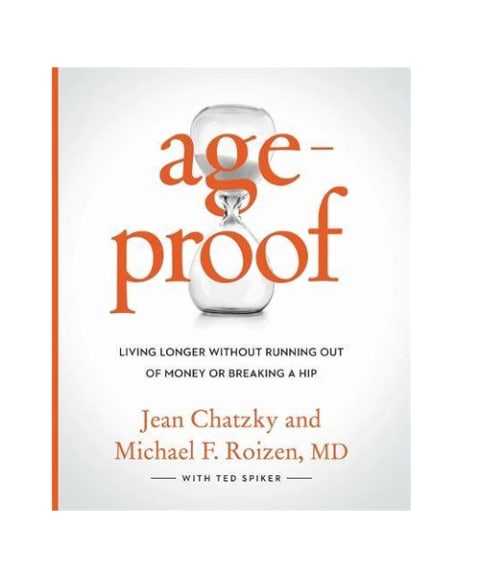 A collaboration between the Today show's financial expert, Jean Chatzky, and the Cleveland Clinic's chief wellness officer, Dr. Michael Roizen, this book teaches the art of graceful aging and sheds light on the connection between health and wealth. By adopting certain science-backed habits, we can optimize our health and finances for a long, stress-free life in the black.
Undoctored: Why Health Care Has Failed You and How You Can Become Smarter Than Your Doctor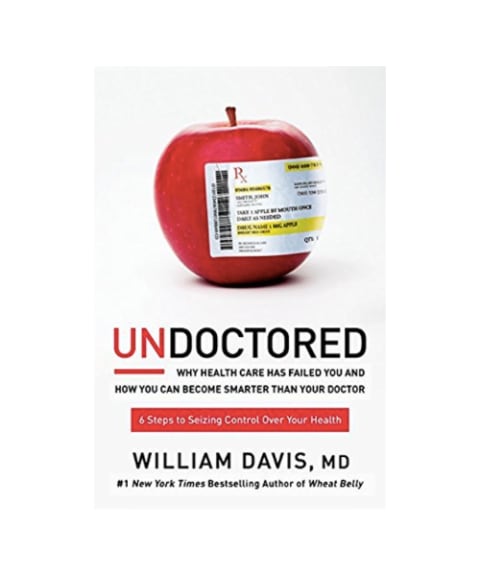 From the author behind Wheat Belly, this new book is all about taking control of our own health and well-being. It encourages us to break free from the constraints of the pharmaceutical industry, insurance companies, and a for-profit health care system, in favor of listening to our own bodies and trusting our guts (pun intended) first.