Sip On This CBD-Infused Vegan "Bone Broth" To Ease Inflammation & Stress
Registered Dietitian
By Carlene Thomas, R.D.
Registered Dietitian
Carlene Thomas is a registered dietitian nutritionist and licensed dietitian nutritionist. She received a B.S. in dietetics from James Madison University.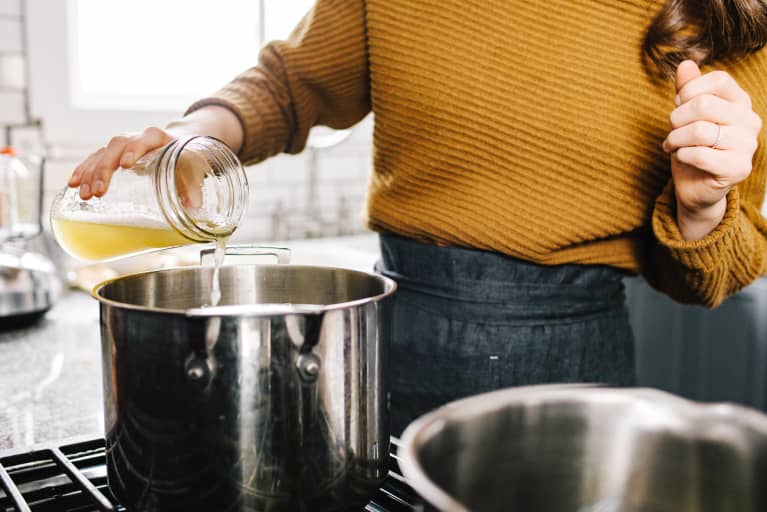 Our editors have independently chosen the products listed on this page. If you purchase something mentioned in this article, we may
earn a small commission
.
This Roasted Root Broth is a vegan "bone broth," but you'd never know it. It uses an earthy blend of roasted root vegetables to give this drink a layered, rich flavor, and the resulting CBD broth is mind-blowingly good.
Don't skip the coriander and lemon! While the broth tastes good before adding these two ingredients, they actually drastically improve the end result. Looking for something heartier? Don't discard the solids, but blend them in with an immersion blender for a savory soup.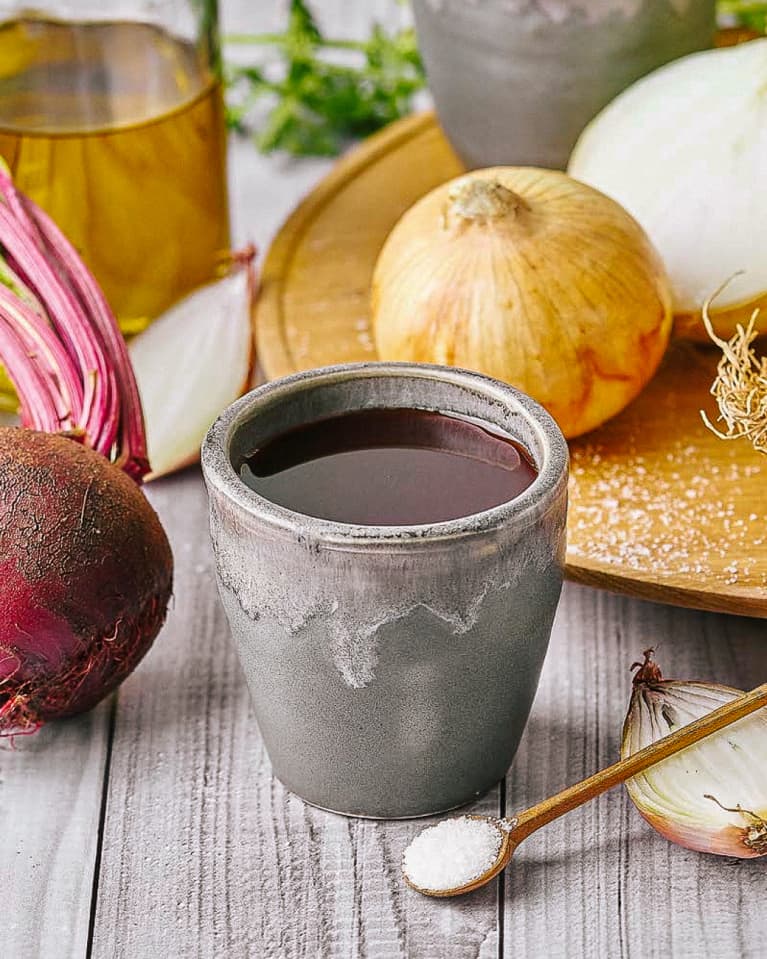 Yields 1 (1¼-cup) serving
½ cup peeled, rough-chopped carrot
¼ cup peeled and sliced shallot
1 cup peeled and sliced yellow onion
2 small cooked peeled beets
2 teaspoons extra-virgin olive oil
2½ cups water
1 teaspoon fresh lemon juice
¼ teaspoon kosher salt
⅛ teaspoon ground coriander
15 milligrams CBD full-spectrum oil
Preheat oven to 375°F.
Add carrot, shallot, onion, and beets to a foil-lined baking sheet. Drizzle with olive oil and roast 30 minutes or until vegetables are browned and soft.
Add vegetables and water to a medium saucepan and simmer for 20 minutes over medium heat.
Strain solids using a fine-mesh sieve and discard.
Add lemon, salt, coriander, and CBD to broth. Stir to combine. Serve while hot or store for later.
To store, pour into a sealed container and place in refrigerator for up to 4 days. Reheat to serve.
Excerpted from CBD Drinks for Health by Carlene Thomas. Copyright © 2020 by Simon & Schuster Inc. Photographs by Chris Thomas. Used by permission of the publisher. All rights reserved.