This Customizable Cacao Ritual Is A Tasty Way To Practice Self-Love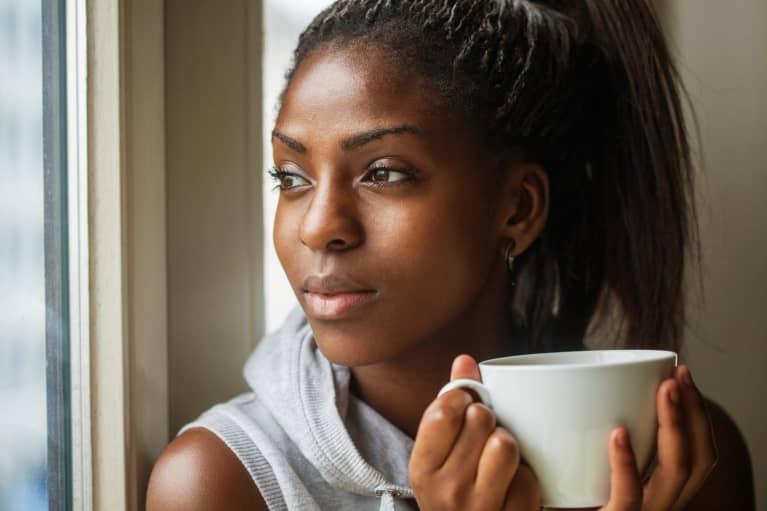 Valentine's Day is nearly here, and whether you're celebrating with a partner or solo, it's worthwhile to take at least part of the day to show yourself some self-love. Cacao, a type of antioxidant-rich raw chocolate, is just the thing to help you do so, and it couldn't be easier to whip it into a warming elixir for love come V-Day.
A bit on the benefits of cacao.
Cacao, or pure unrefined chocolate, is loaded with minerals like magnesium, manganese, copper, zinc, and phosphorus. It's also high in antioxidants and boasts a number of B vitamins (like B1, 2, and 3) and flavanols, which are great for heart health.
On top of being good for your physical health, cacao has long been used in spiritual ceremony for its stimulating yet heart-opening effects. Eating or drinking it likely won't make you feel jittery the same way caffeine does, but it can still be somewhat energizing. Some of the minerals found in this superfood can also help promote a brighter mood.
How to make a cacao elixir:
1 cup nondairy milk of choice
2 tablespoons raw cacao powder
A pinch of sea salt
A pinch of cayenne or chili powder (optional)
Sweetener of choice, to taste (maple syrup, raw honey, monk fruit, etc.)
Combine ingredients in a small saucepan and stir over medium-low heat until smooth.
Adjust ingredients to taste to make your perfect cup of cacao.
Serve immediately in your favorite mug, and enjoy.
How to use cacao this Valentine's Day:
Once you've made your hot cup of cacao, there are a variety of ways you can use it to enhance your self-love practices this Valentine's Day.
However you choose to show yourself love this Valentine's Day, adding cacao into the mix can definitely help you do it.