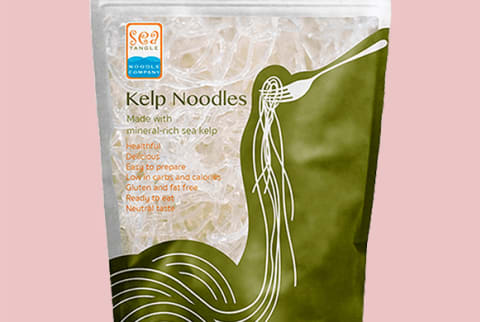 Image by mbg creative + custom
October 7, 2014
Kelp noodles are literally made from kelp — a type of seaweed that's rich in calcium, iron, and especially iodine.
The noodles are made with sodium alginate, a type of salt, and they're typically without the use of heat, which is why they're very popular with raw-foodists.
They're a little bit crunchy, very light, and they make a wonderful alternative to conventional wheat pasta. While iodine is necessary in the diet, it's also possible to over-consume it, so I don't recommend eating kelp noodles more than once or twice a week.
I like to serve kelp noodles in a variety of ways, but this Pad Thai recipe is one of my favorites.
The sauce is deeply enriched with tamarind paste, a specialty ingredient made from tamarind fruit that can be found at any Asian market, or through online retailers.
Ingredients for Pad Thai "Noodles":
1 package (12 oz.) kelp noodles

1 cup carrot, julienned or peeled into slips with a vegetable peeler

1 cup julienned or spiralized zucchini

1 cup shredded red cabbage

1/2 cup chopped cilantro
Ingredients for Pad Thai Sauce:
6 Tbsp. almond butter

1 Tbsp. tamarind paste

1 tsp. toasted sesame oil

1 Tbsp. tamari

1 Tbsp. pure maple syrup

1/2 tsp. powdered ginger (or 1 Tbsp. grated, fresh ginger)

1/2 cup water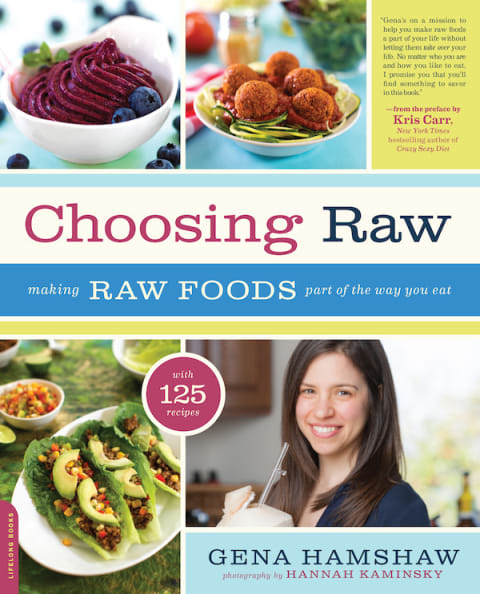 1. Soak the kelp noodles in warm water for10 to 15 minutes. Shake them dry, then patthem very dry with a paper towel or kitchen towel. Use a pair of scissors to snip them into smaller pieces.
2. Blend all the sauce ingredients, along with one 1⁄2 cup of water, in a blender until smooth.
3. Mix the noodles thoroughly with the vegetables and cilantro. Add 1⁄2 cup of sauce and mix in. Add more sauce if needed, until the noodles are thoroughly coated with sauce. Serve, garnished with cilantro.
The pad Thai sauce will last for a week in the fridge. The noodle dish will keep for 2 days in the fridge.
Reprinted with permission from Choosing Raw by Gena Hamshaw. Courtesy of Da Capo Lifelong, © 2014

Gena Hamshaw
Gena Hamshaw who has written the New Veganism column on Food52 since 2012, is a certified clinical nutritionist and the author of the book Choosing Raw. Gena has been published in O Magazine, VegNews, and Whole Living Daily. She lives in New York City, where she is completing her masters degree in nutrition at Columbia University and leads workshops and cooking classes.