For those of you who are hummus junkies but sometimes find the chickpea part of hummus a little heavy or tough on the tummy — this one's for you. It's flavorful and creamy and gets its richness from the power pack of healthy fats in the avocado.
The added perk of this version being all raw, it's incredibly quick to whip up and can be kept thick as a dip, or add more oil (or water) and use it as a sauce over your fave protein.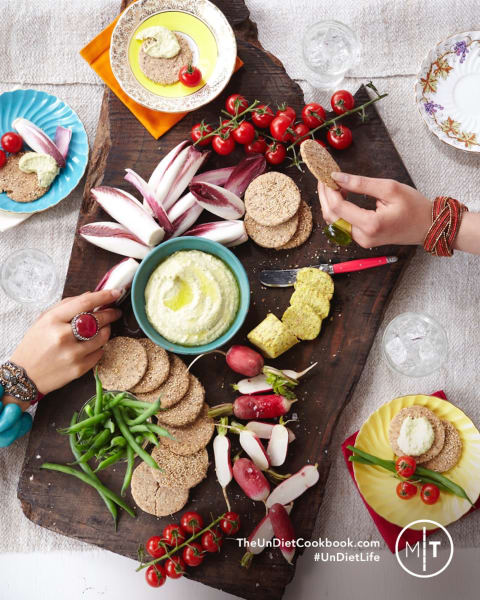 1 zucchini, peeled and chopped (about 2 cups)
½ avocado
¼ cup tahini
¼ cup fresh lemon juice
2 tablespoons olive oil
½-inch piece fresh ginger
½ garlic clove (or a full one if your friends can handle it)
½ teaspoon salt
Pinch of cayenne (optional)
1. Place all the ingredients in a food processor and process until smooth.
2. Stop occasionally to scrape down the sides of the bowl with a rubber spatula.
3. Store in the fridge in an airtight container for up to 4 days.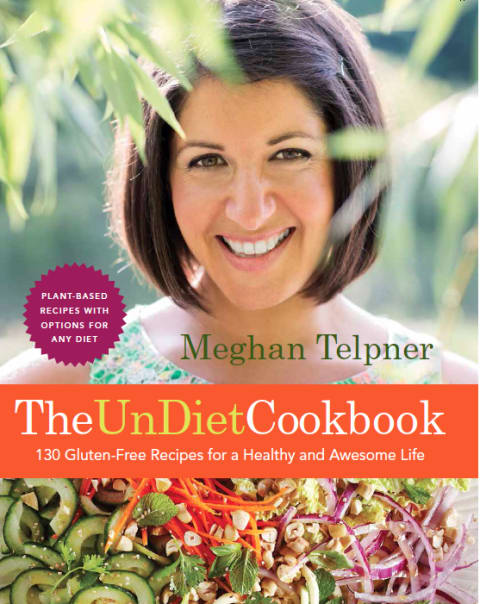 Excerpted from The UnDiet Cookbook: 130 Gluten-Free Recipes for a Healthy and Awesome Life by Meghan Telpner. Copyright © 2015 Meghan Telpner. Photography Copyright © 2015 Maya Visnyei and Catherine Farquharson. Published by Appetite by Random House, a division of Random House of Canada Ltd., a Penguin Random House Company. Reproduced by arrangement with the Publisher. All rights reserved.
Meghan Telpner
Toronto based author and nutritionist Meghan Telpner, brings her healthy and awesome life inspiration to fans across the globe. As founder of the Academy of Culinary Nutrition and author of the bestselling UnDiet: Eat You Way to Vibrant Health and The UnDiet Cookbook, she is fast creating a revolution in health and wellbeing. Inspiration is waiting at MeghanTelpner.com and follow her daily #UndietLife adventures @meghantelpner