5 RD-Approved Pea Protein Powders For Smoothies, Oatmeal & More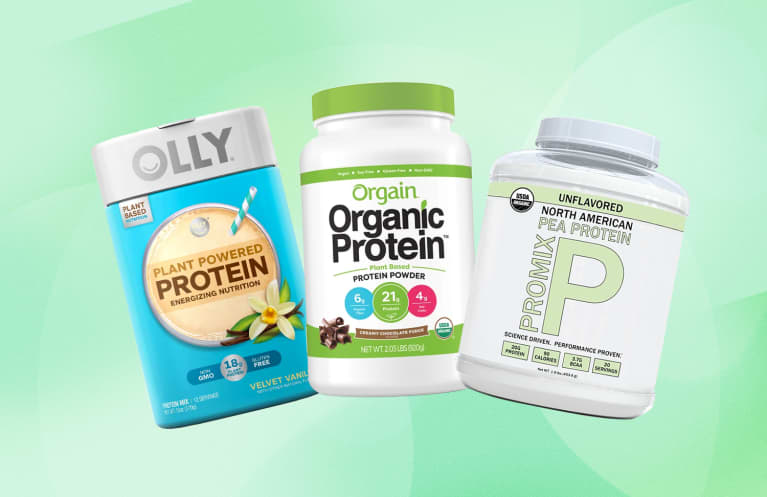 Our editors have independently chosen the products listed on this page. If you purchase something mentioned in this article, we may
earn a small commission
.
Pea protein is a plant-based protein made from dried and ground yellow split peas. With few ingredients and minimal processing, pea protein is a healthy source of iron and essential amino acids—primarily for anyone following a plant-based diet. It's also an ideal alternative to other protein powders if you're allergic to dairy, nuts, or soy.
Pea protein is often found in pea protein milk and some veggie burgers or sold on its own as a powder to be added to oatmeal, smoothies, baked goods, and more. But with so many options available, it can be difficult to navigate the protein powder market. For anyone who's interested, these five choices are full of natural ingredients and recommended directly by registered dietitians.
NOW Organic Pea Protein Powder
This pea protein powder from NOW is a non-GMO pea protein isolate that contains 15 grams of protein per serving (2 scoops). "I like this because it's super simple—it's just pea protein isolate," registered dietitian Willow Jarosh, M.S., RDN, says. The powder is unflavored and blends well, so you can easily add it to sweet or savory foods.
Jarosh recommends pea protein to her clients when their typical morning smoothies leave them unsatisfied or if their veggie soup lacks lentils and beans. "It can also be helpful for my patients who are experiencing nausea from pregnancy or chemotherapy and need to pack as much nutrition into each sip of a smoothie or soup as possible," she adds.
Pea Protein Powder, NOW Organic ($21)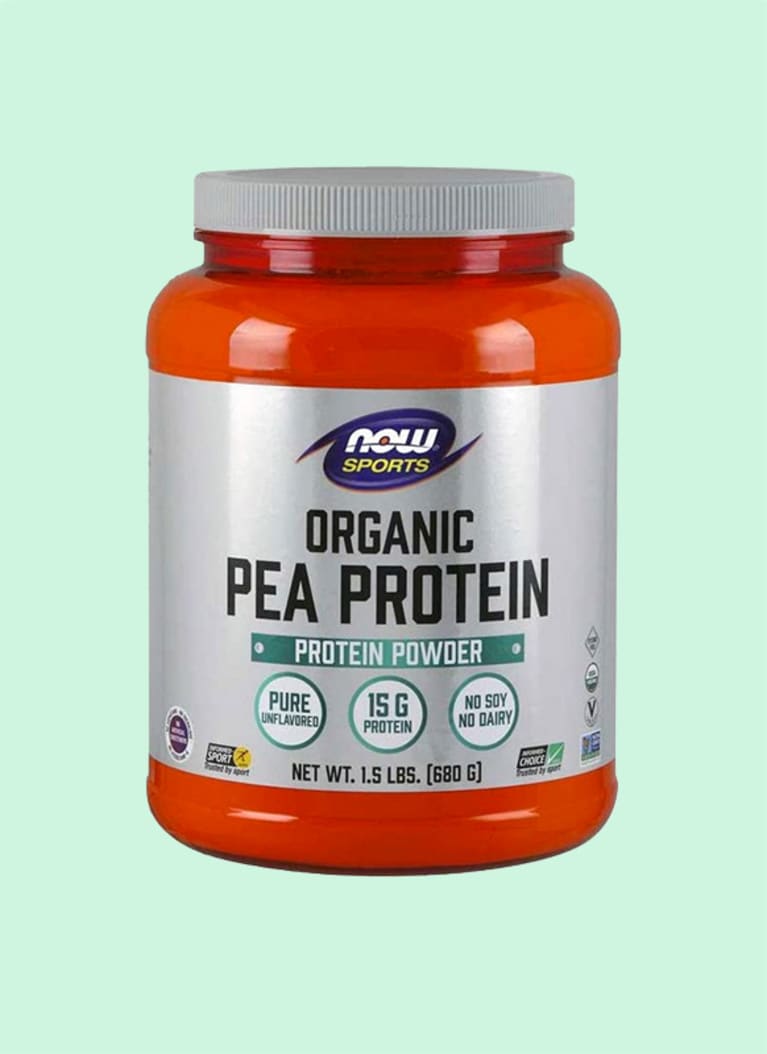 Garden Of Life Raw Organic Protein Powder
This organic pea protein powder from Garden Of Life comes in chocolate, vanilla, vanilla spiced chai, and unflavored varieties.
"Generally, I prefer unflavored as I add fruits and veggies and nondairy milk," registered dietitian Maya Feller, M.S., R.D., CDN, says. "This one is a nice combination of plant-based protein (22 grams per serving) and probiotics."
Raw Organic Protein Powder, Garden Of Life ($34)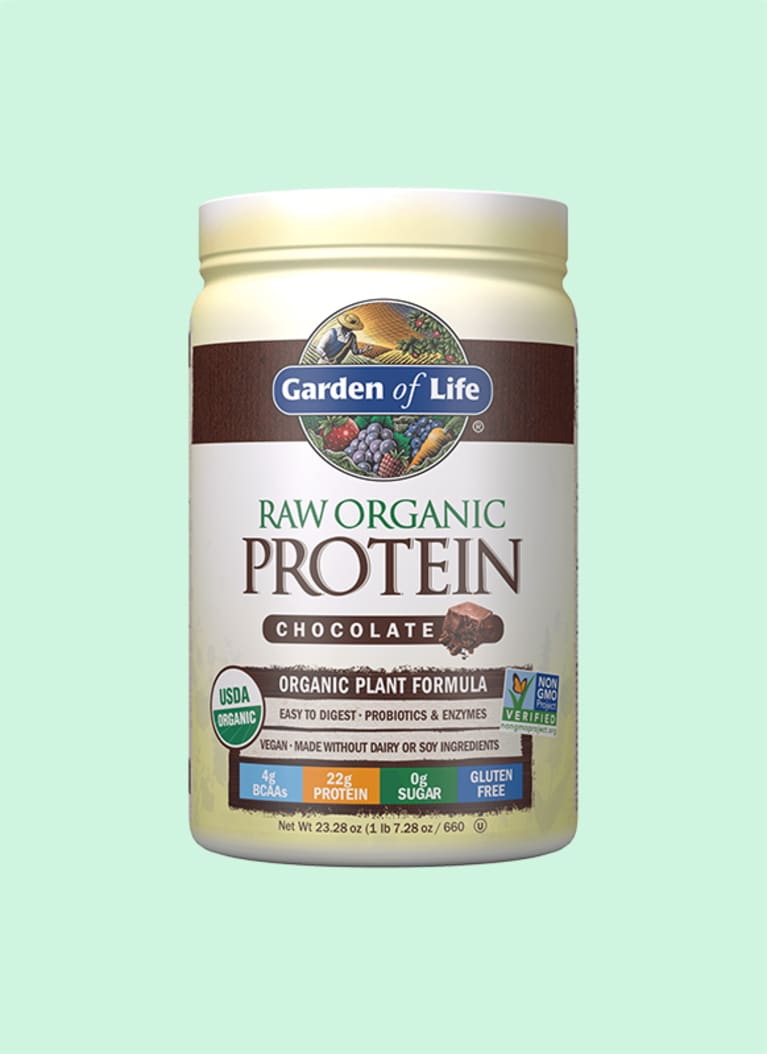 Olly Vanilla Plant-Powered Protein
This Olly vanilla powder is favored by registered dietitian Frances Largeman-Roth, R.D., who says: "Pea protein is the first ingredient, but it also contains flaxseed." The blend contains 18 grams of protein per serving and is free of soy, dairy, and animal products. This product contains trace amounts of sweeteners, which helps to balance out what Largeman-Roth calls the "grassy flavor" of some pea protein powders.
Velvet Vanilla Plant-Powered Protein, Olly ($20)
Orgain Organic Plant-Based Protein Powder
"My favorite source of quality pea protein is in Orgain protein powders," registered dietitian Molly Knudsen, M.S., RDN, says. The product comes in chocolate fudge, vanilla bean, and peanut butter flavors, as well as some keto options. "Pea protein is the main contributor to this high protein count," she says, "but the product also contains other great, easily digestible sources of plant protein like organic brown rice protein and chia seeds." Just one serving (2 scoops) contains 21 grams of protein and 5 to 6 grams of fiber, depending on the flavor.
Organic Plant-Based Protein Powder, Chocolate Fudge, Orgain ($27)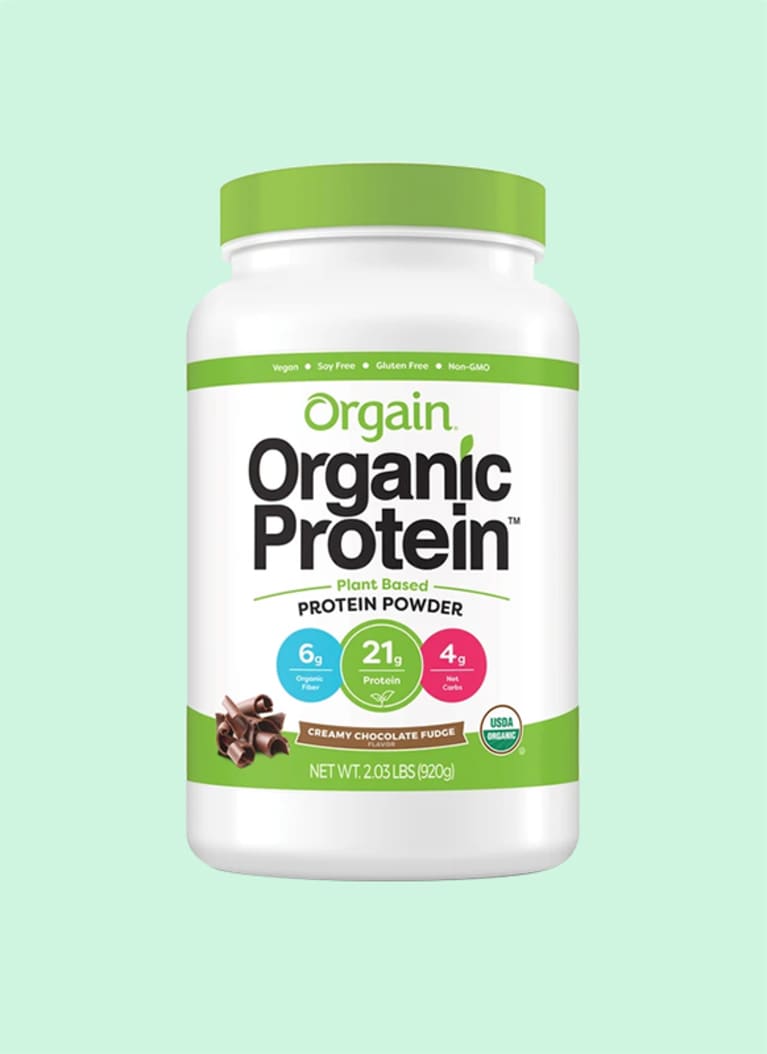 Promix Vegan Protein
Promix Unflavored Vegan Pea Protein is made exclusively of pea protein isolate and provides 20 grams of protein per serving. "It is very clean, well made, batch tested, and the taste is well-received," says registered dietitian Jaime Schehr, N.D., R.D.
Vegan Pea Protein, Promix ($23)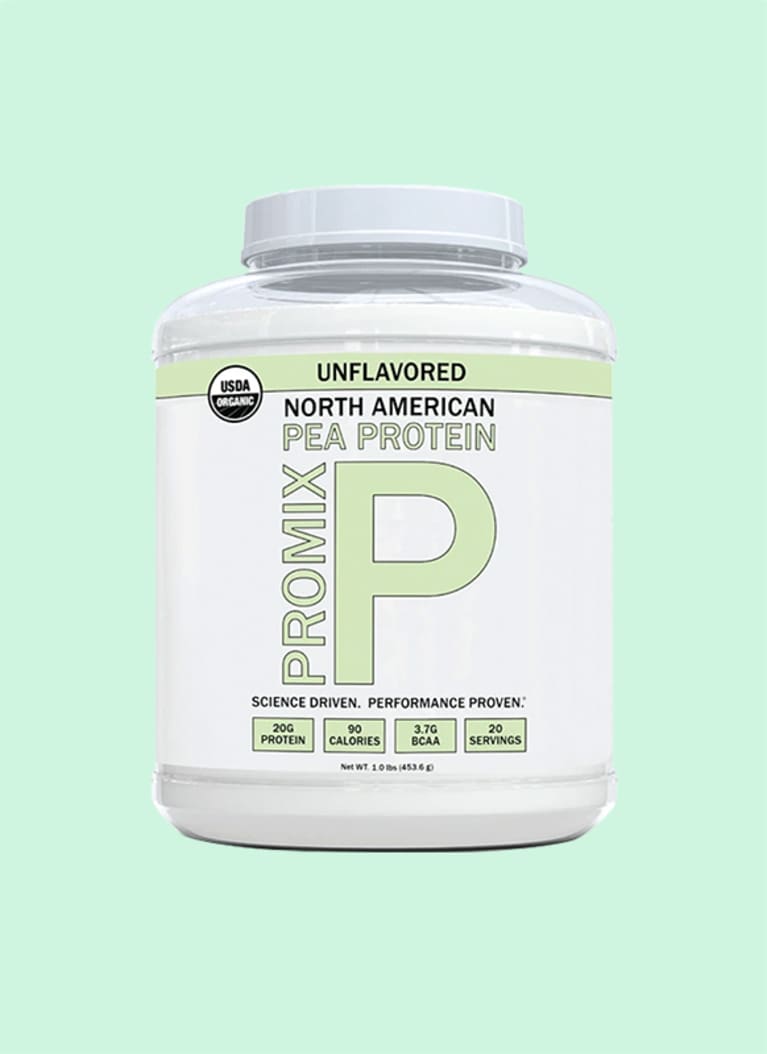 Because pea protein powders are generally free of lactose, gluten, and soy, they're usually easy to digest and allergy-friendly. However, children with legume allergies should be cautious, registered dietitian Maggie Moon, M.S., R.D., says, as some allergic reactions have occurred.
Want to turn your passion for wellbeing into a fulfilling career? Become a Certified Health Coach! Learn more here.