The Only 3 Things You Need To Get In The Best Shape Of Your Life
In 2002, I started my career as a personal trainer. A few months in, I learned that the actual exercise is just the tip of the iceberg—if you want your client to be truly healthy, you also have to teach them the value of eating right, so I decided to get certified in nutrition as well. And only three years ago, I realized there was another super-important aspect to being healthy: meditation.
I felt like I had found the missing puzzle piece when I finally discovered meditation. I initially discovered it through yoga, and from there I deepened my practice through Landmark, Lightyear Meditation, and finally mindbodygreen's meditation teacher training program. Through this program, I was introduced to meditation with Charlie Knoles, and that's where the light bulb went on. I realized there was more to wellness than just fitness and nutrition. It made me want to teach meditation to my clients and other people.
After doing meditation certifications and continued study with meditation masters like Charlie Knoles, Light Watkins, and Gabby Bernstein, I was slowly transforming into a coach of not just fitness but well-being. I found that some of my clients were happy to start incorporating meditation into their wellness regimen, and some are slower to adapt it, which is fine. I believe that everyone has the wellness triad—it just depends on what level you're on. In my opinion, these are the three most important aspects of wellness.
1. Dedicating yourself to fitness.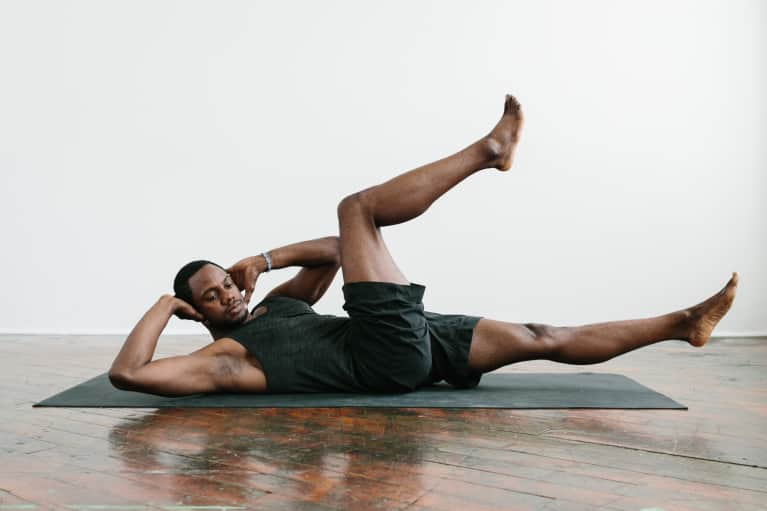 Fitness can mean different things to different people. From yoga to CrossFit to hiking, fitness simply means being active in a way that allows your body to thrive. As long as your body is in motion, you are "working out." When you truly get to know your body, you can recognize what your body needs and what it doesn't. You can recognize when to back off your workouts and when to increase them. They will also help you understand how your body performs by what and when you eat and how stress or meditation can affect your workouts.
If you ask me, the most important part of the wellness triad is nutrition. Nutrition can affect everything from your fitness performance to your mood. Learning what foods work to your benefit and which foods don't is key. Also keep an eye on how much you need to eat for fuel and what counts as an indulgence!
Meditation is the piece that really helps you tune in with your complete mind and body. I like to call it recognition. Recognizing being present in your mind and body and how it operates. Being mindful of stress and how to combat it. This will not only affect your fitness performance and what kinds of food you crave—it will also change relationships with others and how you see the world.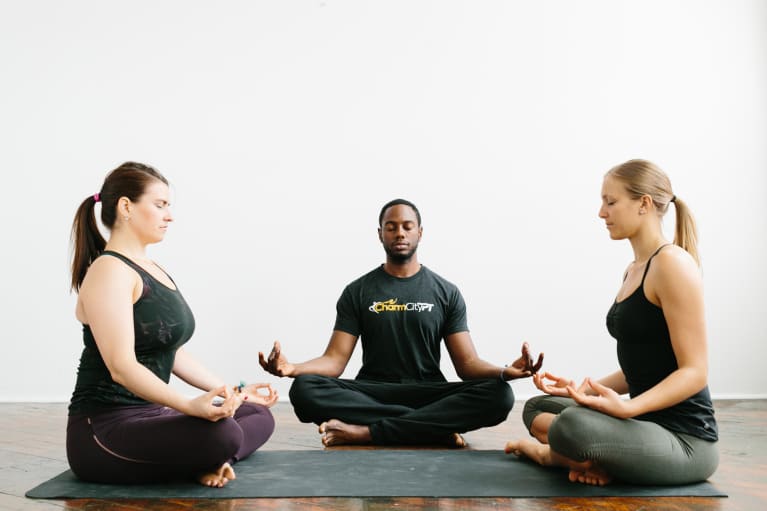 The wellness triad will change throughout your life, and ultimately, it should. If you're conscious of how your mind and body changes, your fitness, nutrition, and meditation practices will adapt. You'll find that you have less stress, sleep better, and eat more mindfully—and your body will love you for it. Good luck!