Milk Chocolate Is So 2019: Say Hello To Oat Milk Chocolate
January 14, 2020 — 13:14 PM
It's hard to remember the days before oat milk. The beloved dairy alternative first entered the scene back in 2016 when Swedish brand Oatly came to the U.S. Since then, we've been seeing oat milk in our lattes, ice cream, and yogurt. Thankfully, the creamy vegan ingredient is about to take over the chocolate scene as well.
Check out the three organic and sustainable chocolate manufacturers that have launched oat milk chocolate bars:
Endangered Species Chocolate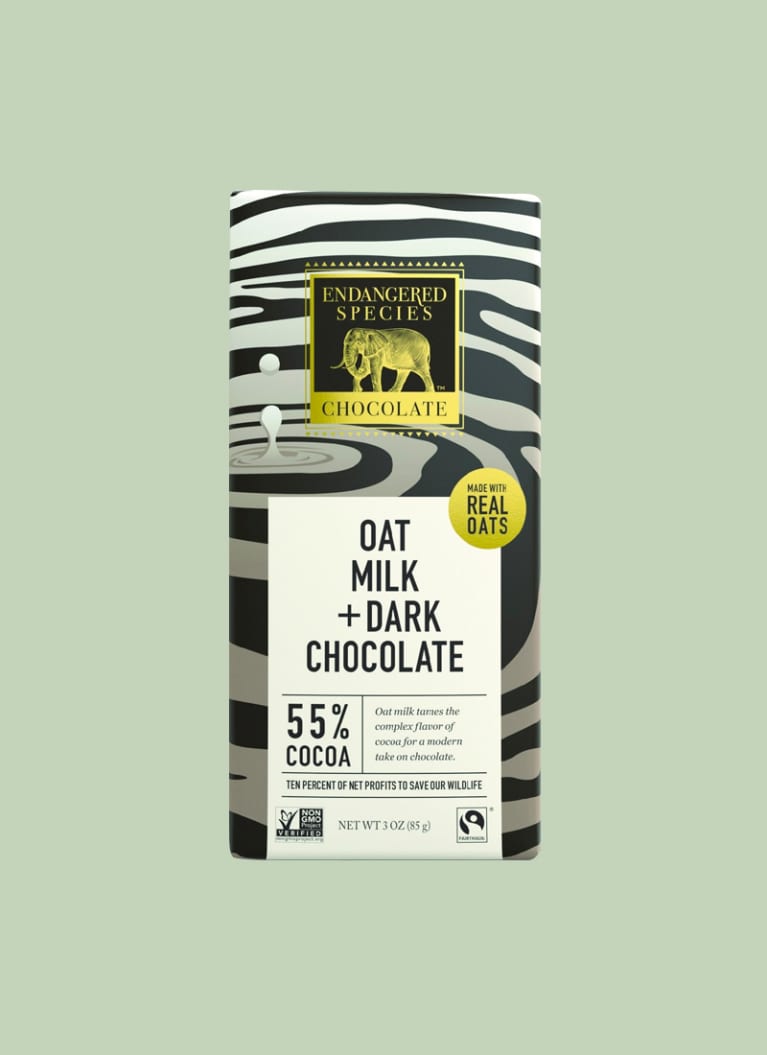 The fair trade chocolate brand, already committed to ethically and sustainably sourced ingredients, are now adding vegan varieties to their collection.
According to a news release, the company played around with other dairy-free options, like coconut and almond milk. However, the brand's director of innovation, Whitney Bembenick said "nothing compared" to oat milk in terms of taste and health benefits.
Their three new flavors (all dark chocolate) include a standard oat milk dark chocolate, oat milk sea salt and almonds, and an oat milk with rice crisps. The three bars will be available this month at any Whole Foods Market store and are set to hit other supermarket shelves in April.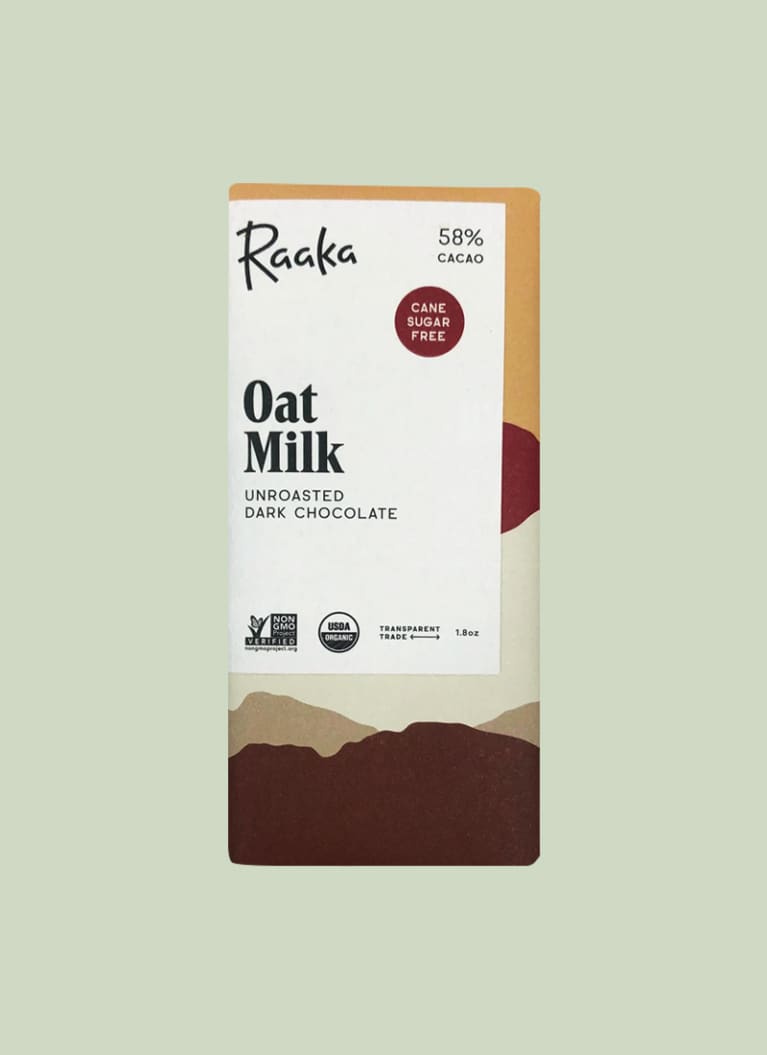 This Brooklyn-based chocolate company added oat milk to the scene in January 2019. Their Instagram post launching the product called it "a dark chocolate that tastes like a homemade granola cookie."
It's one of the company's four bars that contain only five organic ingredients (cacao beans, maple syrup, oat flour, cacao butter, and vanilla bean) and are free of cane sugar.
With a focus on transparent trade from sourcing to pricing, this is a chocolate you can indulge in guilt-free.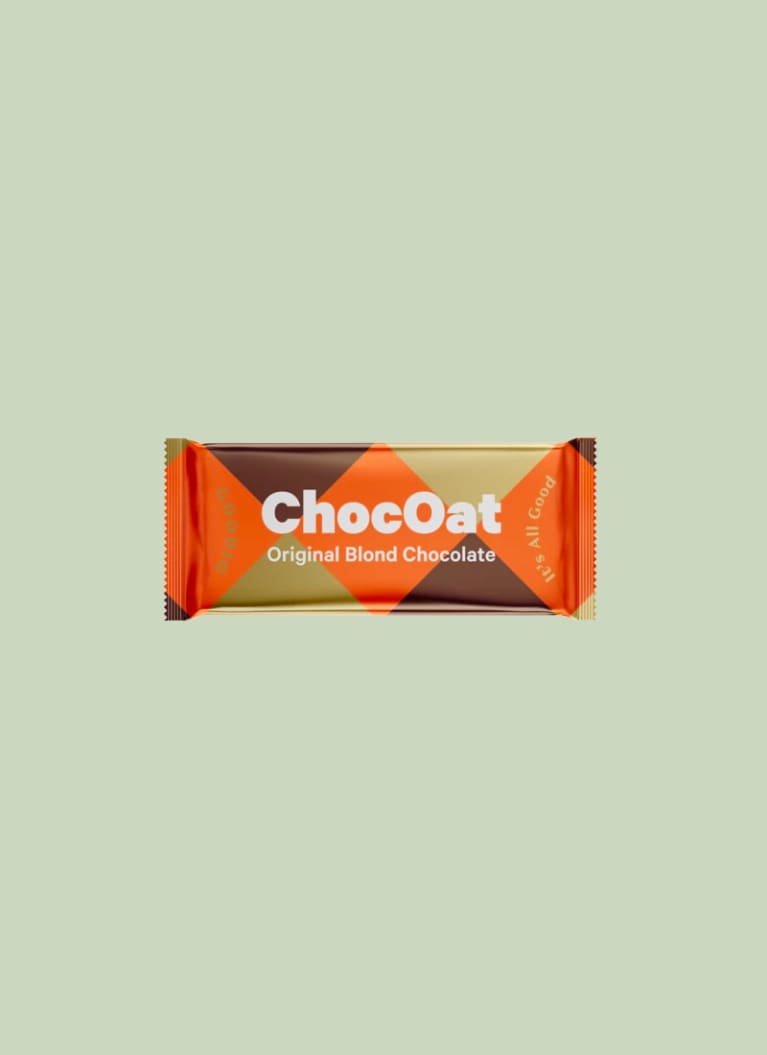 In July 2018, the Scandinavian chocolate brand launched their first line of vegan chocolates in the U.S. The oat-milk bars were aptly named ChocOats and contain 24% Finnish gluten-free oats instead of dairy milk.
All of Goodio's chocolate bars exclude white sugar, and according to the website, the oat milk bars "contain 50% less sugar than conventional milk chocolates."
ChocOats are currently available in four ingredients: sweet licorice, cool mint, wild blueberry, and original blond.
So far the options for oat milk chocolate bars are pretty limited, but based on the alt-milk's popularity and its environmental benefits, we imagine (and hope) many more brands will follow.