How To Use beauty & gut collagen+ In Everything, Including Your Coffee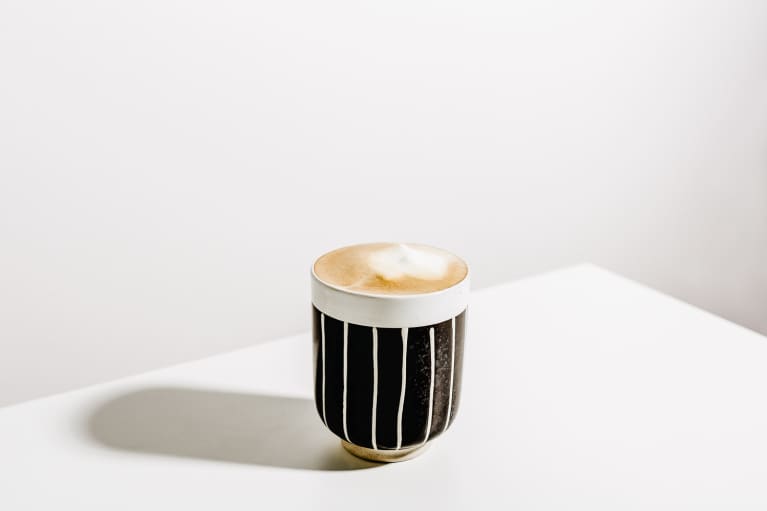 This article was produced to support the mindbodygreen supplements+ line. Our supplements adhere to the highest standards of ingredients and quality. We hope you enjoy these products, for more information
click here
.
Serums, masks, and moisturizers are useful skin care treatments, but at mbg, we believe the real key to beauty and healthy aging comes from within. One of the simplest ways to support your gut and promote healthy skin is through nutrition and targeted supplementation.*
Collagen is naturally found in your skin—as well as bones, joints, muscles—and by adding a hydrolyzed collagen supplement to your diet, research shows you can help support your skin's elasticity by promoting collagen production; it even helps maintain healthy moisture levels.*
There are a few basic ways to include collagen powder in your drinks and meals, like dissolving it in water and broth or blending it into smoothies. But if you're looking for more creative ways to increase your protein intake and support your beauty and gut health,* these versatile and creative recipes are a few of our favorites. We whipped up the first right here at mbg headquarters, and the latter two are developed by healthy chef Danielle Shine.
Coconut Butter Collagen Latte
1 cup hot water or nondairy milk
2 shots espresso
1 tbsp. coconut butter
2 tbsp. beauty & gut collagen+
Pinch of cinnamon
Heat water or nondairy milk until warm.
Prepare espresso.
Add all ingredients to a high-powered blender and blend until incorporated.
Serve and enjoy immediately.
250 g potatoes, peeled and cut roughly into 5-cm chunks
25 g cold, pasture-raised butter
Pinch of sea salt
50 g buckwheat flour
2 tbsp. beauty & gut collagen+
Cover potato with cold water and cook on the stovetop. When brought to a boil, reduce to a simmer. Potatoes need to be cooked until tender but not mushy. Drain well and leave to cool.
Add potato, butter, and salt to a food processor, and blend until smooth. Add flour and collagen until a dough forms.
Turn out onto a lightly floured surface and roll into a large ball. Flatten into a circle roughly 20 cm in diameter. Cut into 8 pizza wedges.
Heat a flat griddle or nonstick frying pan and cook wedges using oil or butter, until browned on each side. Serve with salad, vegetables, or with hummus, tzatziki.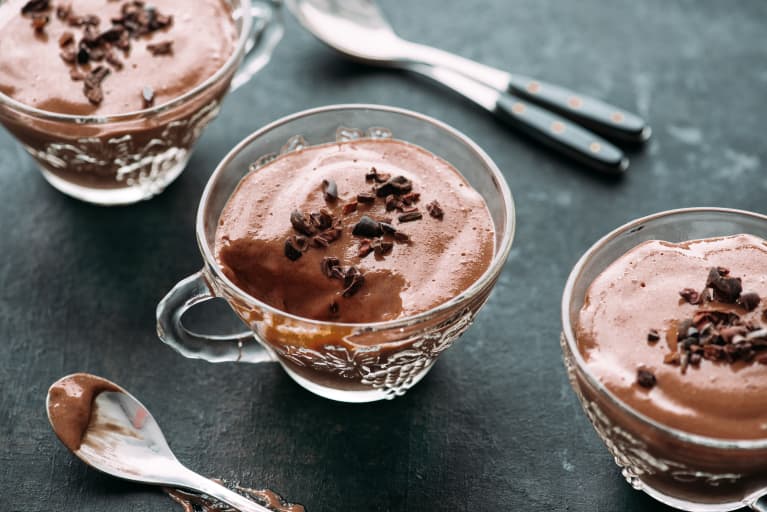 400 mL/16 oz. coconut milk, or sub tigernut or rice milk
5 g 100% dark chocolate
2 tbsp. beauty & gut collagen+
1 tbsp. agar powder
2 tbsp. maple syrup or date or yacon syrup
Place milk and agar powder in a saucepan. Whisking constantly, bring to a boil before immediately reducing heat to low. Add chocolate, beauty & gut collagen+, salt, maple syrup and continue whisking until chocolate melts into a smooth mixture.
Remove from heat and pour into 4 lined and greased muffin cups. Refrigerate for 2 hours.
Dip bottom of molds in warm water to loosen set mixture. Invert over serving plates and tap gently until pudding drops onto the plate.
Serve immediately, sprinkled with extra cacao powder, a sprinkling of sea salt flakes. Since the dessert is working to enhance your beauty,* you can do the same for it by topping with edible flowers.