Curl Up On The Couch With The Skin-Healthy Hot Chocolate We're Obsessed With Right Now*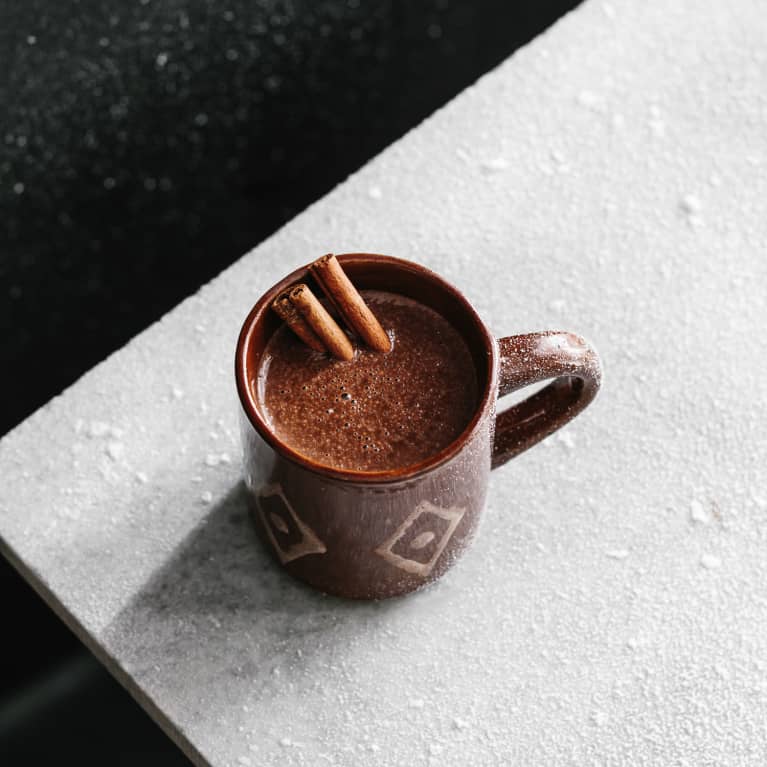 This article was produced to support the mindbodygreen supplements+ line. Our supplements adhere to the highest standards of ingredients and quality. We hope you enjoy these products, for more information
click here
.
Last updated on July 2, 2021
Meet the nourishing hot chocolate recipe you'll be drinking all holiday season long! This pumpkin-spiced hot chocolate is silky smooth and creamy, plus it contains added benefits from mbg's beauty & gut collagen+, like hair and nail support, elasticity, skin hydration, and more.*
It's especially great for when the temperature starts to dip, as collagen supplements have been shown to support dermal thickness, as well as hydrate and smooth skin when consumed—and all you have to do is curl up on the couch with a piping mug of hot cocoa.* Pumpkin spice and cinnamon also both contain antioxidant properties and impart a fall-inspired flavor to your warm, chocolaty sip.
Not to mention: mbg's collagen blend uses several additional bioactives that make this indulgent treat oh-so good for you. To start, there's vitamins C and E to aid in your body's own collagen synthesis process internally.* Additionally biotin supports hair health, and hyaluronic acid helps skin hold in moisture.* It's rounded out turmeric and SGS to help neutralize oxidative stress, and L-glutamine for gut health.*
Oh, and let's also mention the decadent chocolate flavor: it's made with organic cocoa powder and organic monk fruit extract for a taste profile that's subtly sweet—yet not too saccharine—with no bitter aftertaste.
For the coziest collagen hot cocoa recipe, take a peek below.
Pumpkin-Spiced Collagen Hot Chocolate
1 cup oat milk or almond milk—I recommend oat milk because it's thicker than almond, which gives this hot chocolate a really nice, smooth creaminess
2 tsp. pumpkin pie spice
1 tsp. organic cacao powder
½ tsp. cinnamon
Whisk all ingredients together in a small sauté pan on low heat until very well combined.
Pour into a mug, top with extra pumpkin pie spice, and enjoy! You can even froth a little milk and pour that on top of the rest for a whipped texture.