Curl Up On The Couch With The Skin-Healthy Hot Chocolate We're Obsessed With Right Now
Registered Dietitian
By Maggie Michalczyk, R.D.
Registered Dietitian
Maggie Michalczyk is a registered dietitian with a B.S. in dietetics from Michigan State University. She is also a recipe developer specializing in millennial nutrition, and founded the blog Once Upon A Pumpkin to share her journey.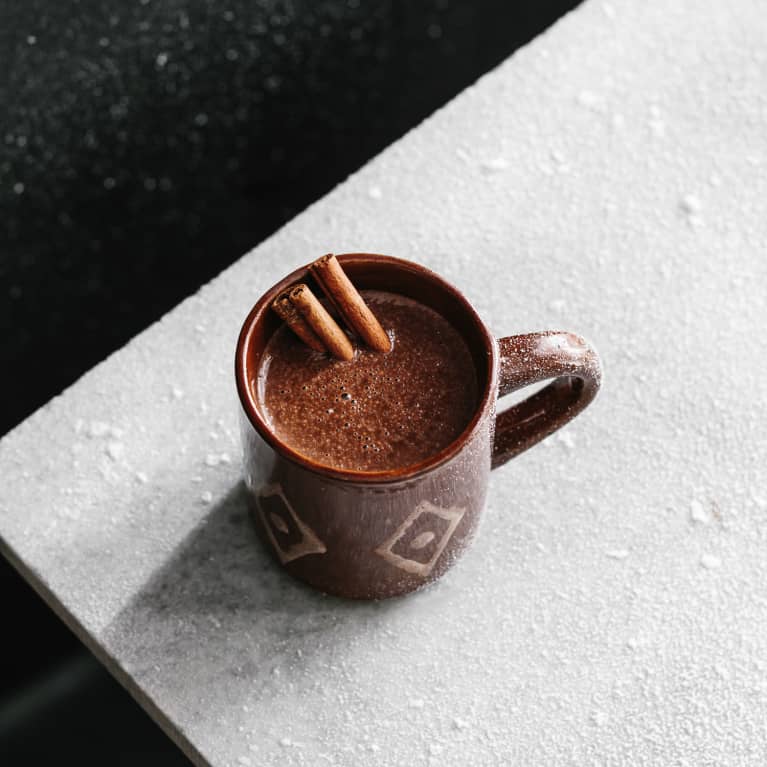 This article was produced to support the mindbodygreen supplements+ line. Our supplements adhere to the highest standards of ingredients and quality. We hope you enjoy these products, for more information
click here
.
Meet the nourishing hot chocolate recipe you'll be drinking all holiday season long! This dairy-free pumpkin-spiced hot chocolate is silky smooth and creamy, plus it contains added benefits from mbg's grass-fed collagen+, like hair and nail support, elasticity, skin hydration, and more.*
It's especially great for when the temperature starts to dip, as collagen supplements have been shown to maintain dermal thickness, as well as manage dry, patchy skin when taken internally—and all you have to do is curl up on the couch with a piping mug of hot cocoa. Pumpkin spice and cinnamon also both contain antioxidant properties and impart a fall-inspired flavor to your warm, chocolaty sip.*
For the coziest collagen hot cocoa recipe, take a peek below.
Pumpkin-Spiced Collagen Hot Chocolate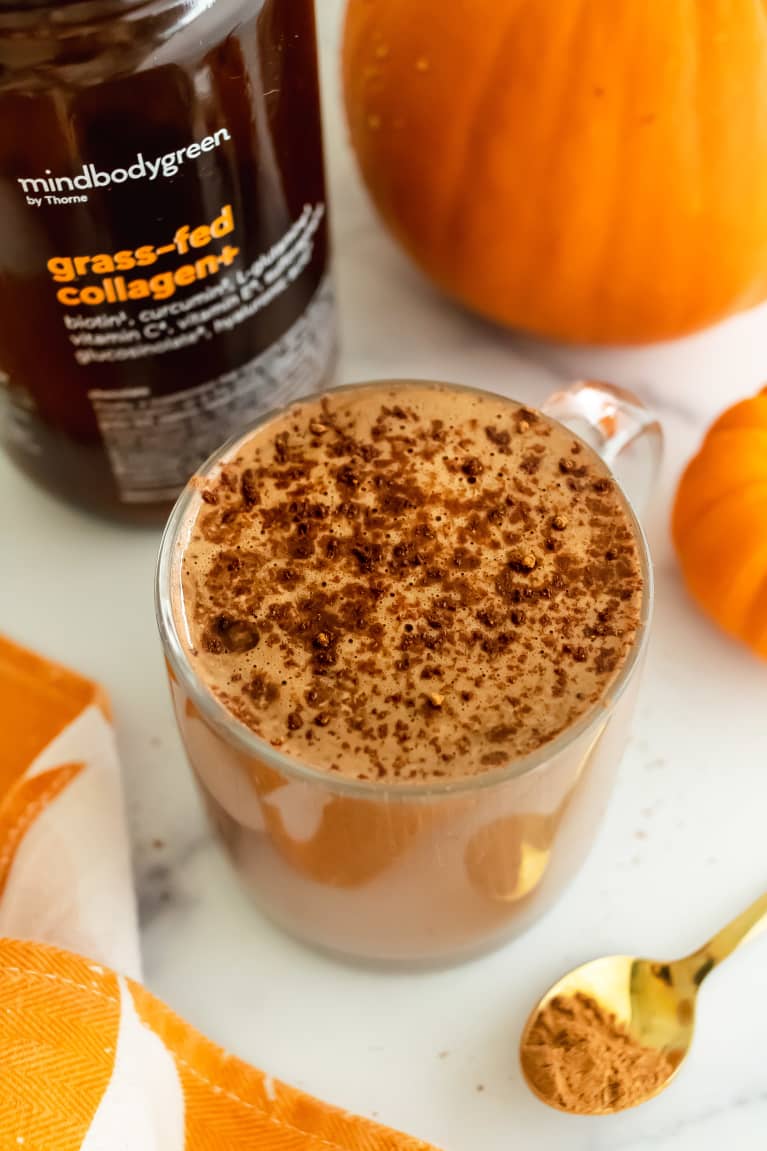 1 cup oat milk or almond milk—I recommend oat milk because it's thicker than almond, which gives this hot chocolate a really nice, smooth creaminess
1 serving (3 Tbsp.) mbg's grass-fed collagen+
2 tsp. pumpkin pie spice
1 tsp. organic cacao powder
½ tsp. cinnamon
Whisk all ingredients together in a small sauté pan on low heat until very well combined.
Pour into a mug, top with extra pumpkin pie spice, and enjoy! You can even froth a little milk and pour that on top of the rest for a whipped texture.