Try This RD's Iced Whipped Coffee — With A Skin-Enhancing Add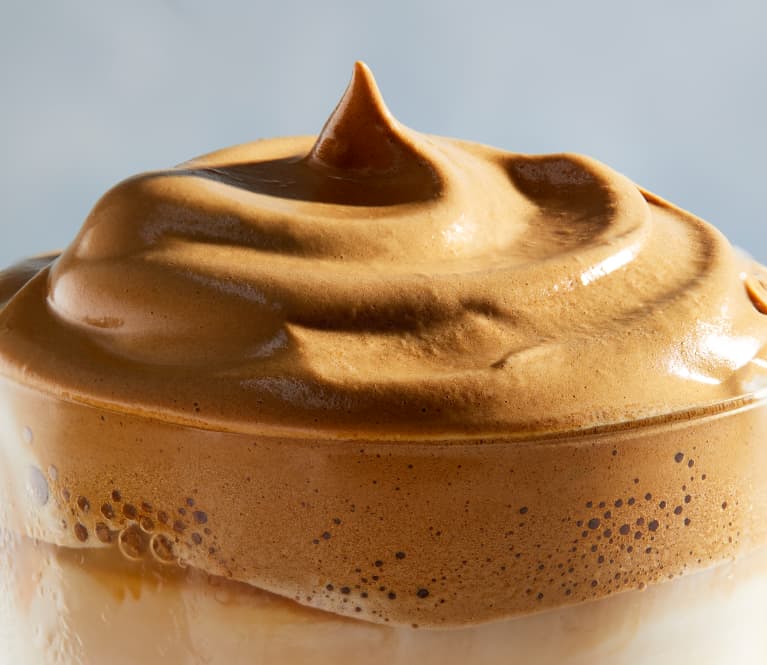 This article was produced to support the mindbodygreen supplements+ line. Our supplements adhere to the highest standards of ingredients and quality. We hope you enjoy these products, for more information
click here
.
Sure, you might have heard of the trendy whipped coffee by now, but how about collagen whipped coffee? The collagen helps to give this coffee even more texture, plus benefits for your hair, skin, nails and more.* Win, win.
This fancy whipped version feels like a treat, although you can always just add collagen to your coffee and mix it together until it dissolves—it's a super-easy way to help promote skin health and joint protection, and the curcumin and L-glutamine in mbg's formula help with healthy immune and gastrointestinal function.* I love finding new ways to incorporate collagen into my meals and snacks, and my coffee is no exception!
You can totally make this elevated whipped coffee at home with just a few simple ingredients—all it takes is a few tweaks, and it can easily brighten up your morning. Taking a few minutes to make one (for you and your family, perhaps) can add a little more joy to your cup of joe!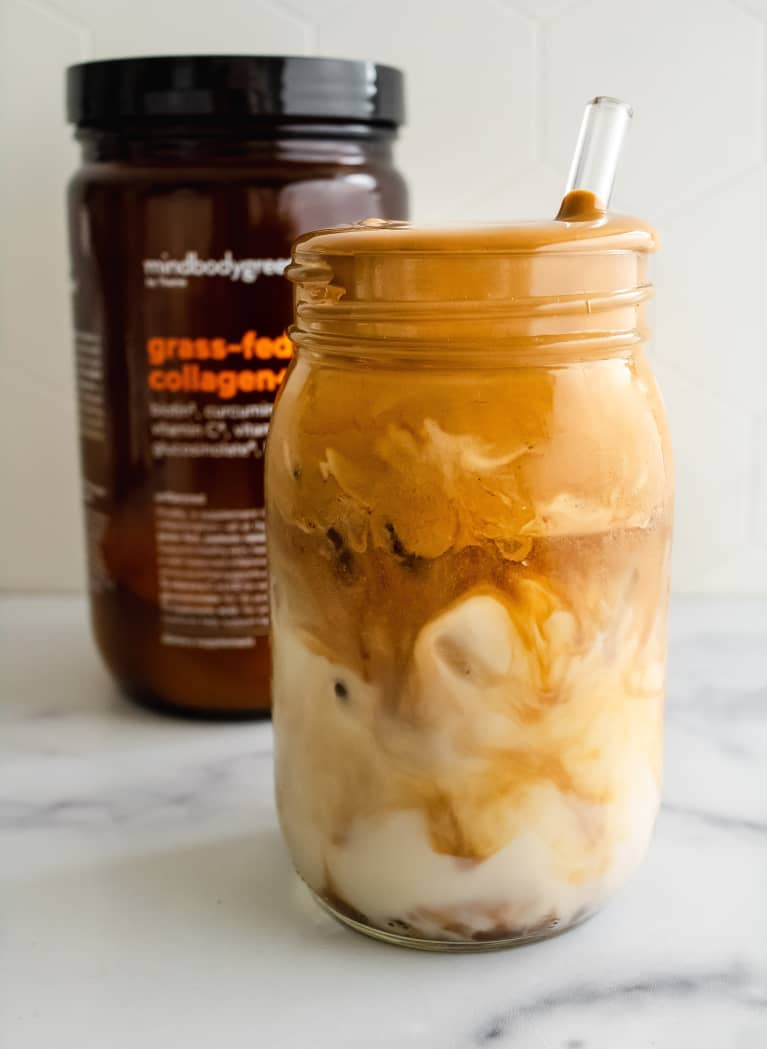 Iced Collagen Whipped Coffee
2 tbsp. instant coffee
2 tbsp. mbg's grass-fed collagen+
2 tbsp. coconut sugar
2 tbsp. boiling water
1 cup unsweetened nut milk of your choice
Handful of ice
Add all of the ingredients together into a bowl, adding the boiling water last.
Using a hand mixer on the highest speed or a stand mixer with the whisk attachment on one of the highest speeds, whisk until the coffee mixture resembles the texture of whipped cream (about 3 to 5 minutes depending on your mixer).
Pour nut milk over ice and spoon the whipped coffee mixer on top—enjoy!