How Avocados & Bananas Could Save Your Life, According To Science
mbg Contributor
By Leigh Weingus
mbg Contributor
Leigh Weingus is a New York City based freelance journalist writing about health, wellness, feminism, entertainment, personal finance, and more. She received her bachelor's in English and Communication from the University of California, Davis.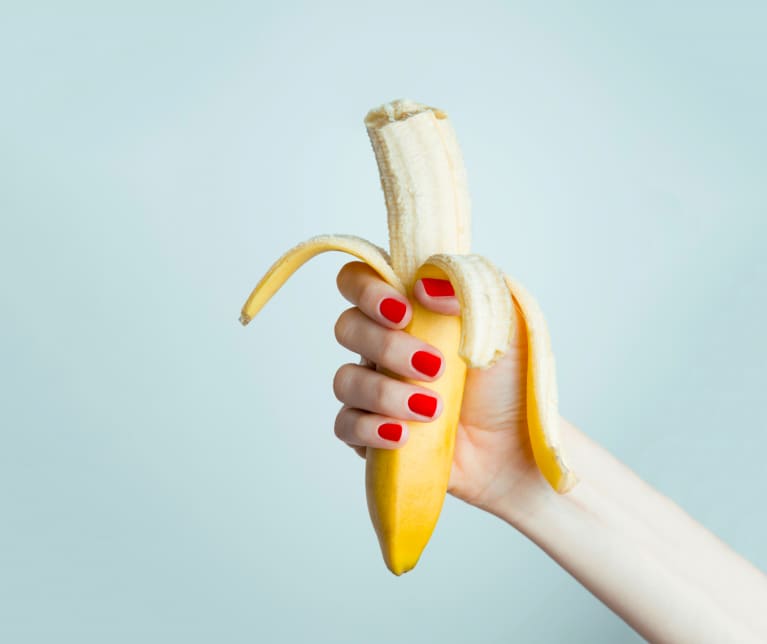 October 12, 2017 — 9:25 AM
Ever feel like health news is too overwhelming, fast-paced, or hard to decipher? Us too. Here, we filter through the latest in integrative health, wellness trends, and nutrition advice, reporting on the most exciting and meaningful breakthroughs. We'll tell you exactly what you need to know—and how it might help you become a healthier and happier human.
In case you need another reason to pop a banana in your blender and spread ripe avocado all over your toast, new research indicates that doing so could prevent your arteries from hardening, thus preventing heart disease and stroke.
This research comes out of the University of Alabama at Birmingham and is published in the Journal of Clinical Investigation. The results of the study, which was conducted on mice, found that loading up on potassium-rich foods (such as bananas and avocados) can prevent pathogenic vascular calcification, or hardening of the arteries.
While humans are not mice, lead researcher Paul Sanders believes the results have important translational potential. "[These results] demonstrate the benefit of adequate potassium supplementation on prevention of vascular calcification in atherosclerosis-prone mice, and the adverse effect of low potassium intake," he explains.
To be clear, avocados do have a lot of fat in them (a whopping 15 grams, in fact), and fat has been correlated with heart disease in the past. But the fat contained in avocado is heart-healthy fat, and recent research finds that inflammation is more likely to cause heart disease than fat. The causes of inflammation tend to be a high-carbohydrate diet, lack of exercise, and stress, so eat avocados to your heart's content.
And in case preventing heart disease isn't enough for you, another study earlier this year found that avocado seed husks have healing properties that could also help treat cancer and even enhance cosmetic products. Is there anything the avocado can't do?
What do you eat when you need a quick, easy, cheap dinner? Here are the mbg editors' picks.