8 Healthy Dips You'll Want To Eat On Everything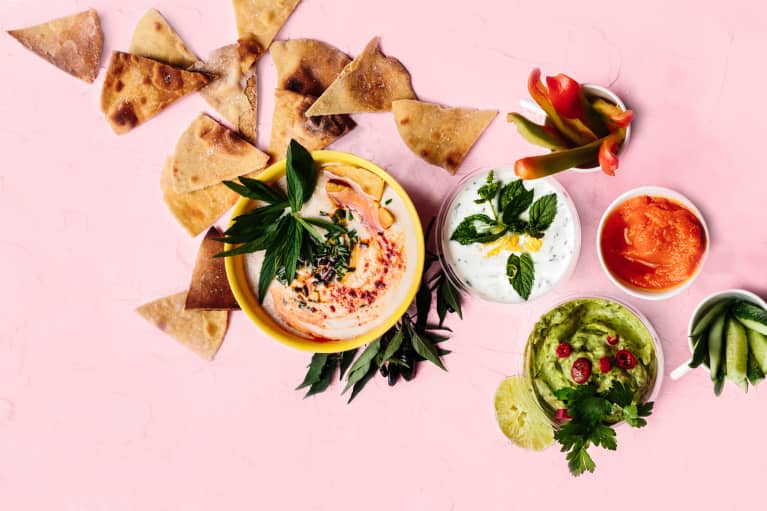 During the hottest months of the year, the last thing most people want to do is spend excess time in a hot kitchen. Instead of fixing up elaborate lunches, keeping cooling snacks on hand is a helpful way to satiate hunger throughout the day. These eight dips are rich in nutrients, easy to make, and will help keep you cool all summer long: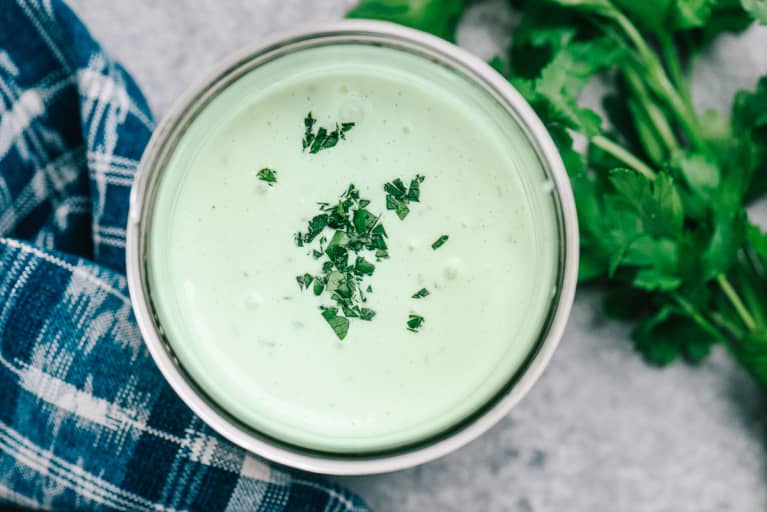 When envisioning a veggie tray, ranch dip is almost always at the center. Unfortunately, the creamy, cooling dip is not always nutritious. Thankfully, chef and nutritionist Danielle Shine created a vegan ranch dip to change that.
This dairy-free recipe derives healthy fats from sunflower seeds and incorporates a range of fresh, green herbs and a squeeze of citrus to help balance the richness.
2. Fermented Pepper Hummus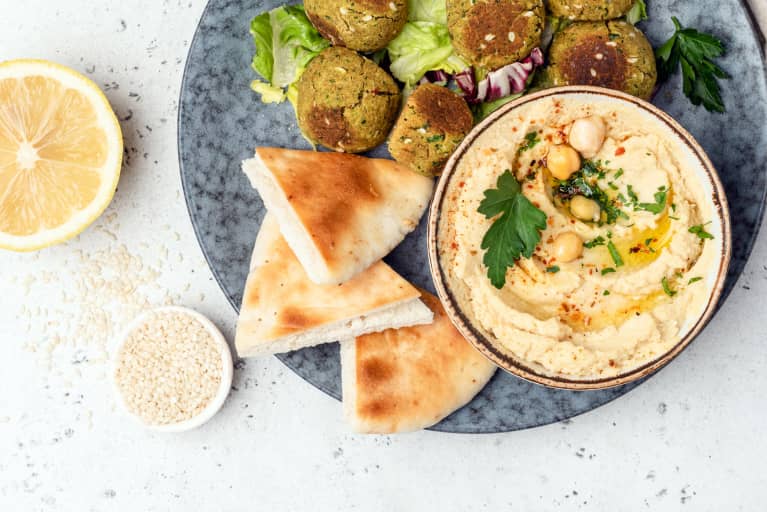 Sure, store-bought hummus can be good, but making it at home is surprisingly simple. Aside from being able to avoid undesirable additives, making hummus at home gives you the freedom to add what you do want—like fermented peppers.
The red peppers in this fermented hummus recipe provide both vitamin C and beta-carotene for added nutrients, while the fermentation process makes this dip a gut-friendly, probiotic food.
3. Four-Ingredient Guacamole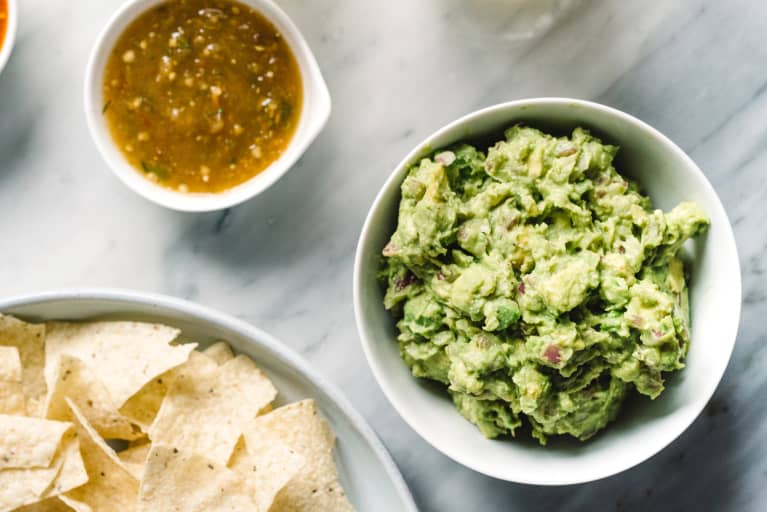 You can enhance pretty much anything from tortilla chips to fresh vegetables with a simple dip of guacamole. And if simple is really what you're looking for, this four-ingredient guacamole is the perfect recipe to make.
Along with avocado, onion, and garlic, this recipe contains mbg organic veggies+ for an added serving of vegetables and antioxidants.
"Adding veggies+ to your guac basically supercharges it with more nutrients, anti-inflammatory benefits, and gut-friendly probiotics," registered dietitian Maggie Michalczyk, R.D., says about this recipe.* More than that, it's filling and nutritious enough to replace lunch, if it's simply too hot to cook anything.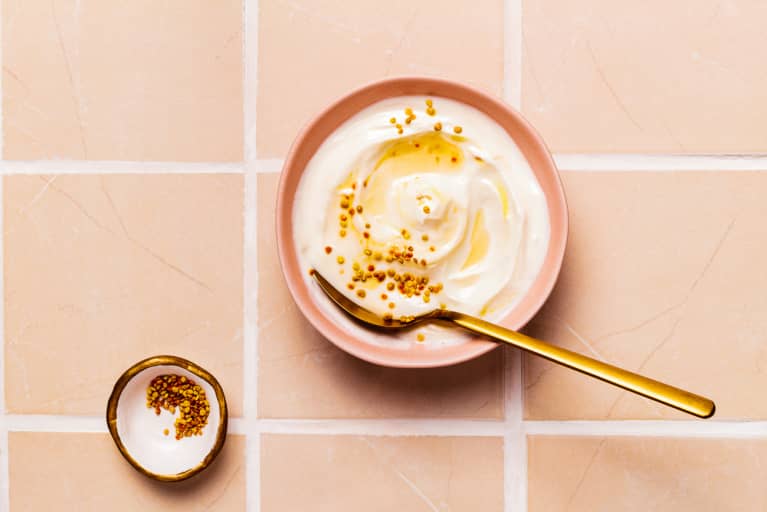 This two-ingredient Greek yogurt is a great cold and tangy dip for fresh fruit, like strawberries, peaches, or cantaloupe. Adding a squeeze of lemon and some dill can turn this simple yogurt into a Greek tzatziki dip for pita, cucumbers, and carrots.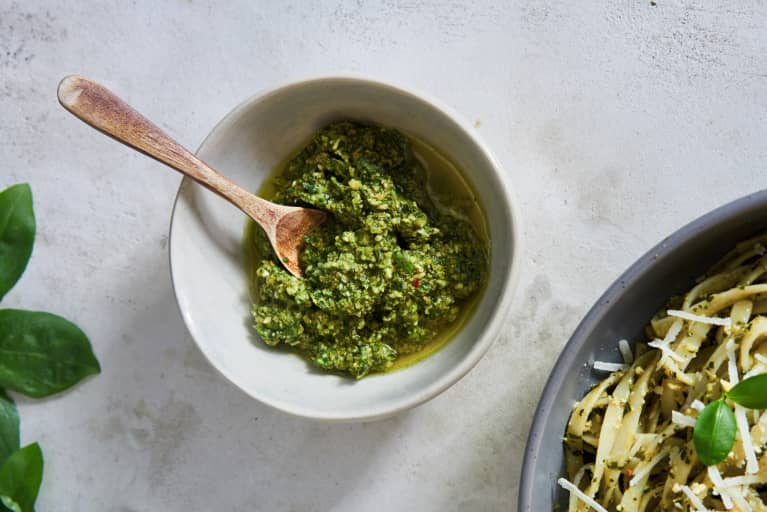 Marinara is a common pasta sauce and dip, but in hot summer months, the equally versatile pesto sauce is a more refreshing option. With a combination of fresh basil leaves, pine nuts, and an actually tasty veggie blend, this vegan pesto sauce is the perfect dip for an outdoor picnic.
6. Spicy Kale & Brazil Nut Dip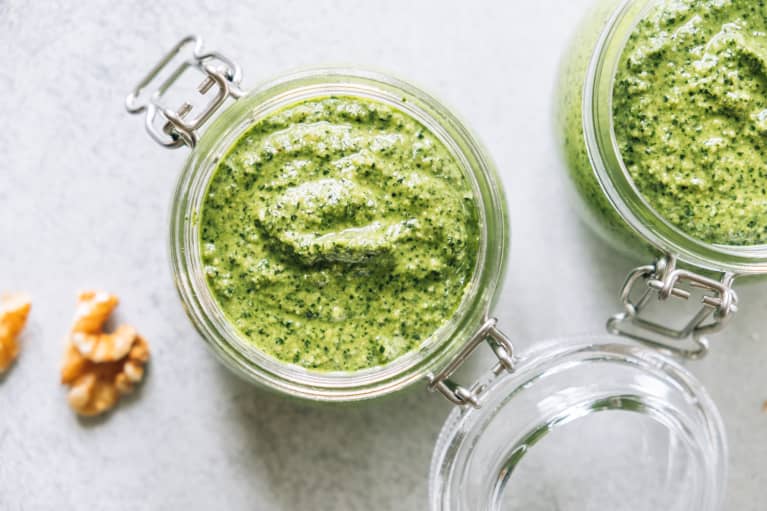 Spicy may not always be synonymous with "cool," but this kale and Brazil nut dip is meant to be refrigerated and enjoyed cold—trust us; it's great for summertime snacking.
Instead of just thinning the dip out with water, this recipe uses bone broth for extra protein and gut-friendly benefits. The toasted Brazil nuts are rich in selenium, which can help support hormonal balance.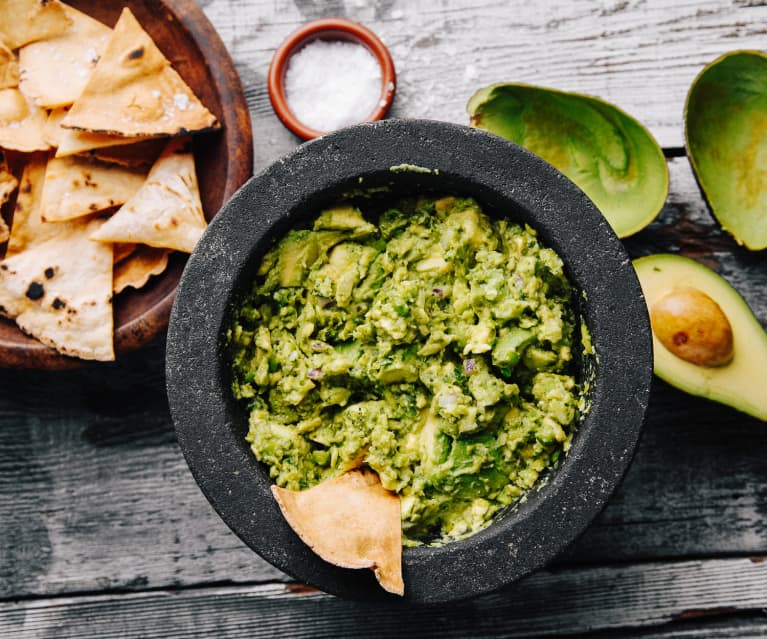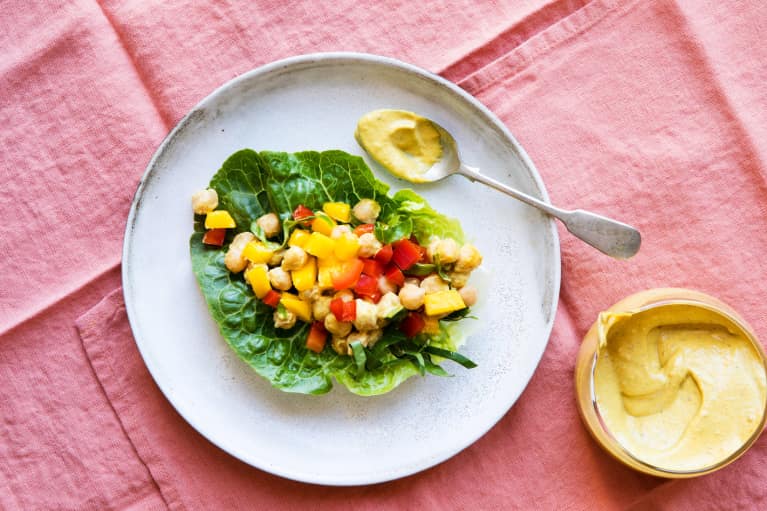 This fruity salsa was originally made to top fish tacos but works just as well on its own. The sweetness, from both tropical mango and strawberries, is cut by the savory onions and the fat from the avocado. For a final flavor punch, garnish this salsa with cilantro.
Radish slices, lettuce cups, and plantain chips are just a few other vessels you could use to scoop this dip.