8 Best Cereals To Eat For A Healthy Breakfast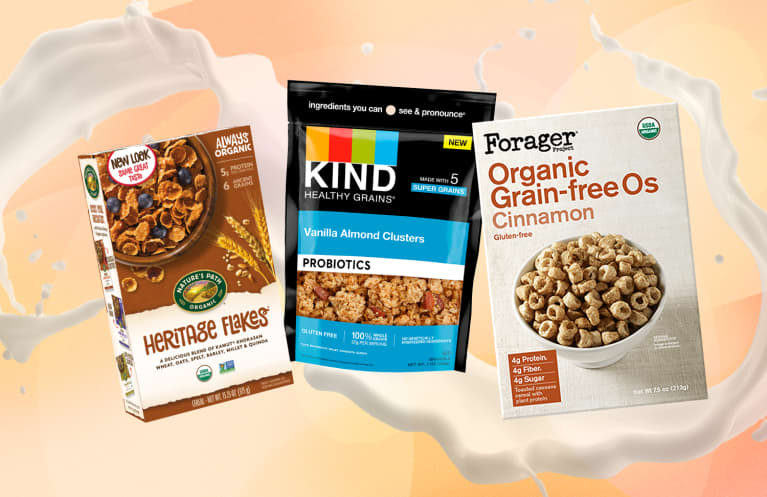 Our editors have independently chosen the products listed on this page. If you purchase something mentioned in this article, we may
earn a small commission
.
Sinking your spoon into a bowl of crunchy cereal with milk can be oh-so-satisfying. But most traditional cereal options on the market aren't exactly the healthiest...that is, until now. Plenty of brands are offering healthy cereals that taste delicious and offer a number of nutritious benefits (whole grains! probiotics! protein!). Below, some of the best cereals to choose from, which have no more than 4 grams of added sugar and a number of nutrient-rich ingredients. Serve them up with your milk of choice, and enjoy.
Nature's Path Heritage Flakes
For the classic flake texture, in a much healthier package, this cereal is a winner. It features ancient grains—including kamut, wheat, oats, barley, spelt, millet, and quinoa—all rolled into a satisfying, crunchy flake.
Heritage Flakes, naturespath.com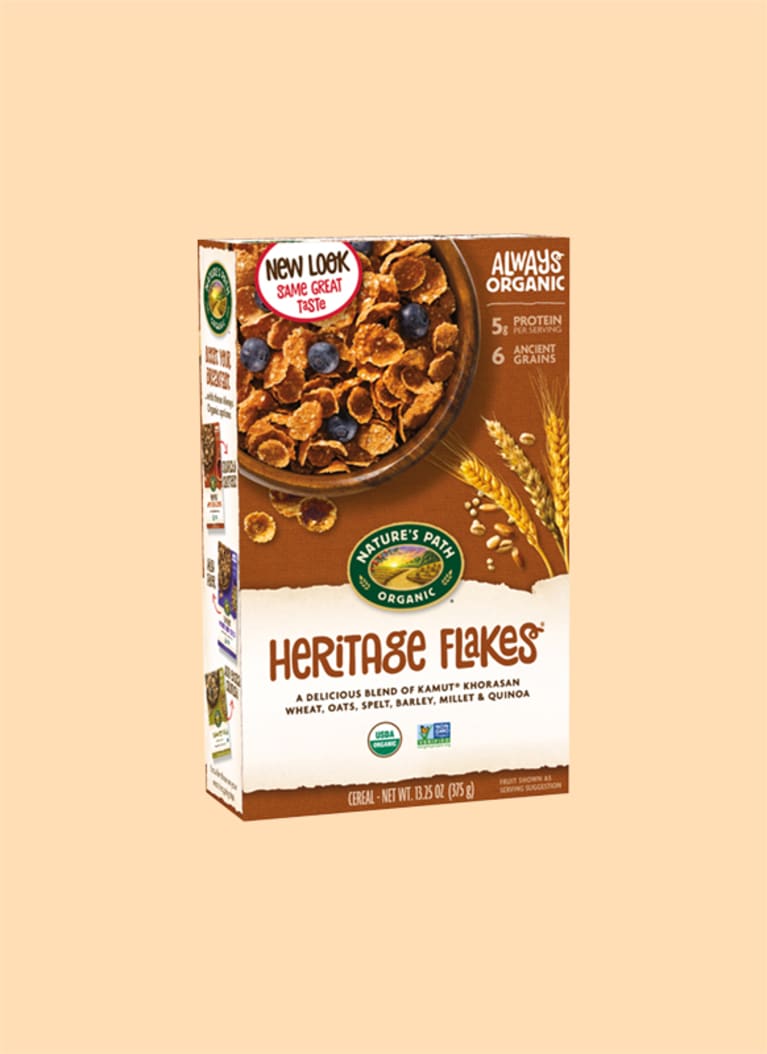 Nature's Path
Forager Project Organic Grain-Free Os Cereal
If you avoid gluten in your diet, you can still enjoy classic "Os" cereal thanks to this grain-free version. This nostalgic cereal is made with cassava root and navy beans in place of whole grains, plus it features pea protein for an extra nutritious punch.
Organic Grain-Free Os Cereal, foragerproject.com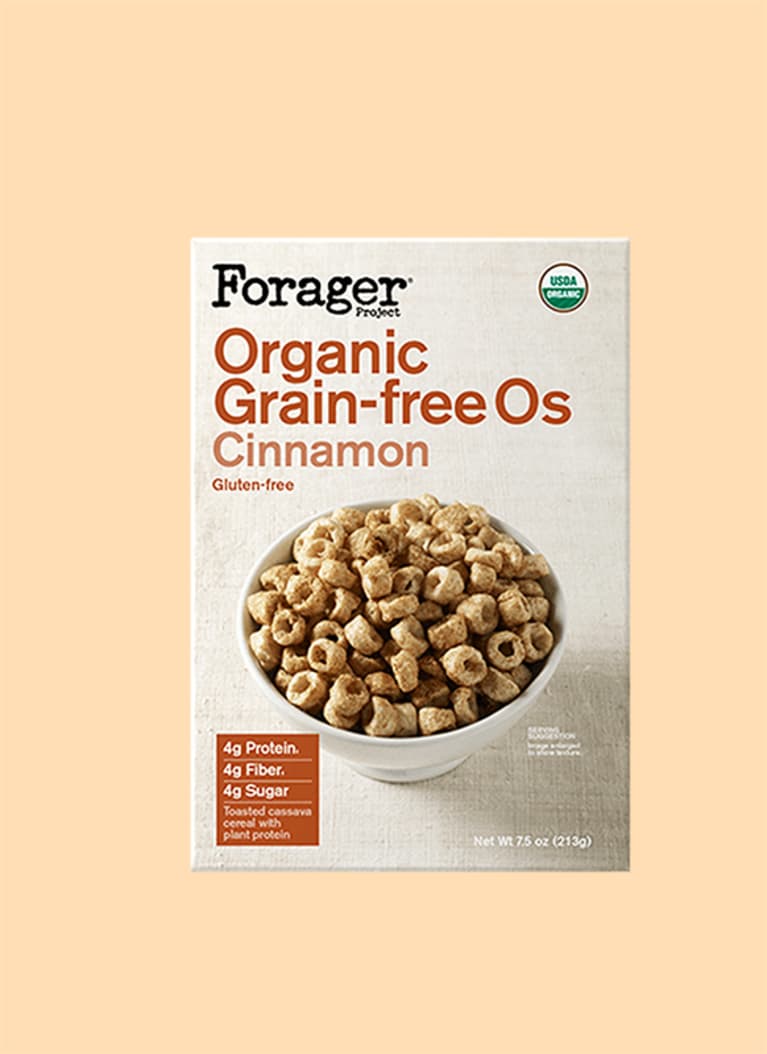 Forager
Three Wishes Cocoa Grain-Free Cereal
Yes, you can absolutely enjoy a chocolaty cereal for breakfast that's actually healthy. Meet: Three Wishes cocoa cereal. It's grain-free and features a combination of chickpeas, pea protein, and real cocoa for a wholesome yet indulgent taste. And yes, it will give your milk a hint of chocolate flavor, too.
Cocoa Grain-Free Cereal, threewishes.com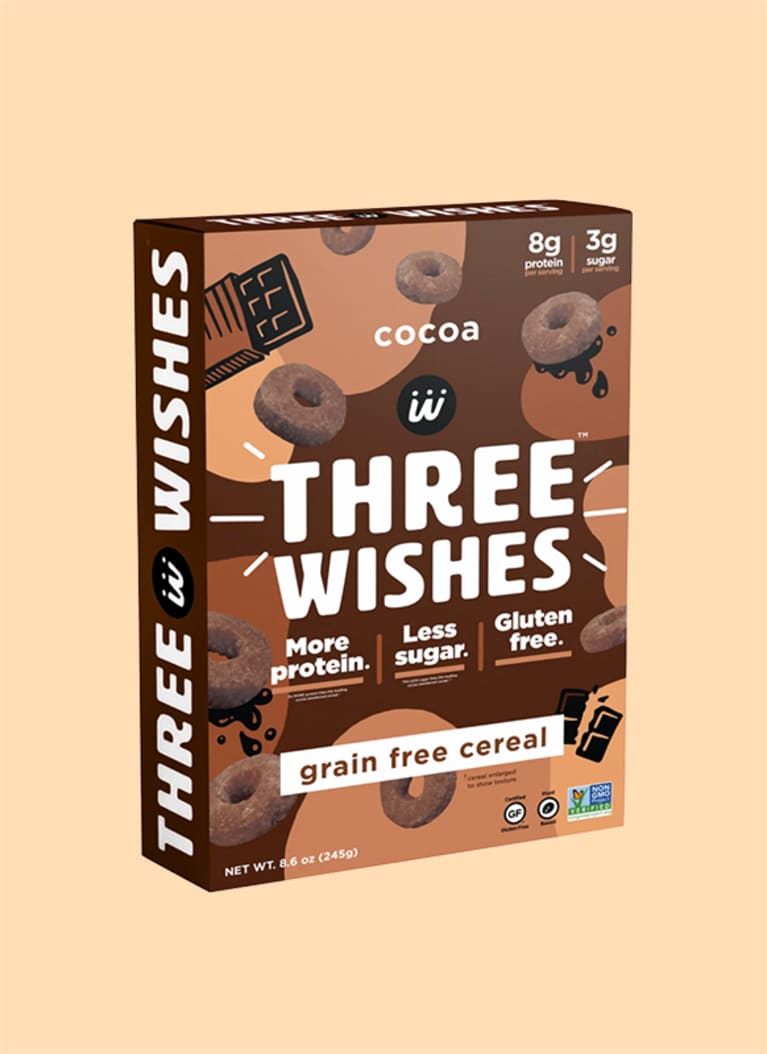 Three Wishes
Magic Spoon Grain-Free Cereal
Perfect for anyone following a ketogenic diet or sticking to a low-carb eating style, this grain-free cereal has only 3 grams net carbs and 11 grams complete protein. Plus, it's flavored with natural ingredients and no artificial add-ins.
Grain-Free Cereal, magicspoon.com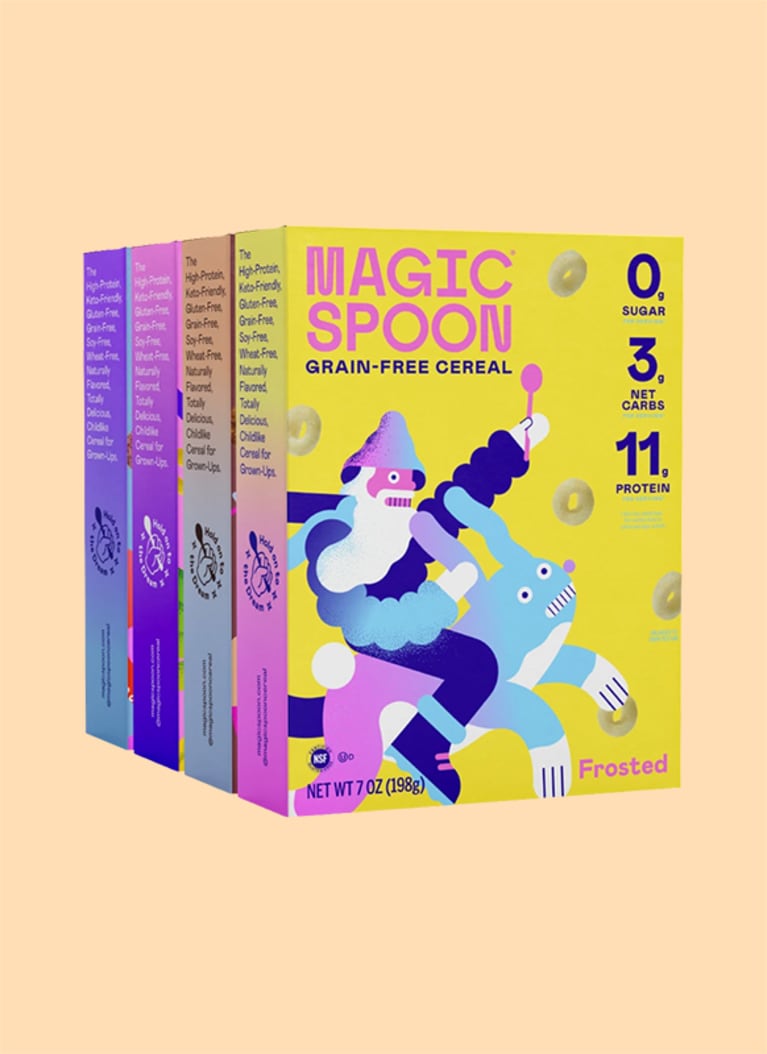 Magic Spoon
KIND Vanilla Almond Clusters
If you prefer the crunchy taste of granola clusters, this option from KIND will satisfy your cereal craving. The crunchy clusters are made with a unique blend of oats, millet, buckwheat, amaranth, and quinoa. Plus, it features added probiotics, for a gut-friendly bonus.
Vanilla Almond Clusters, kindsnacks.com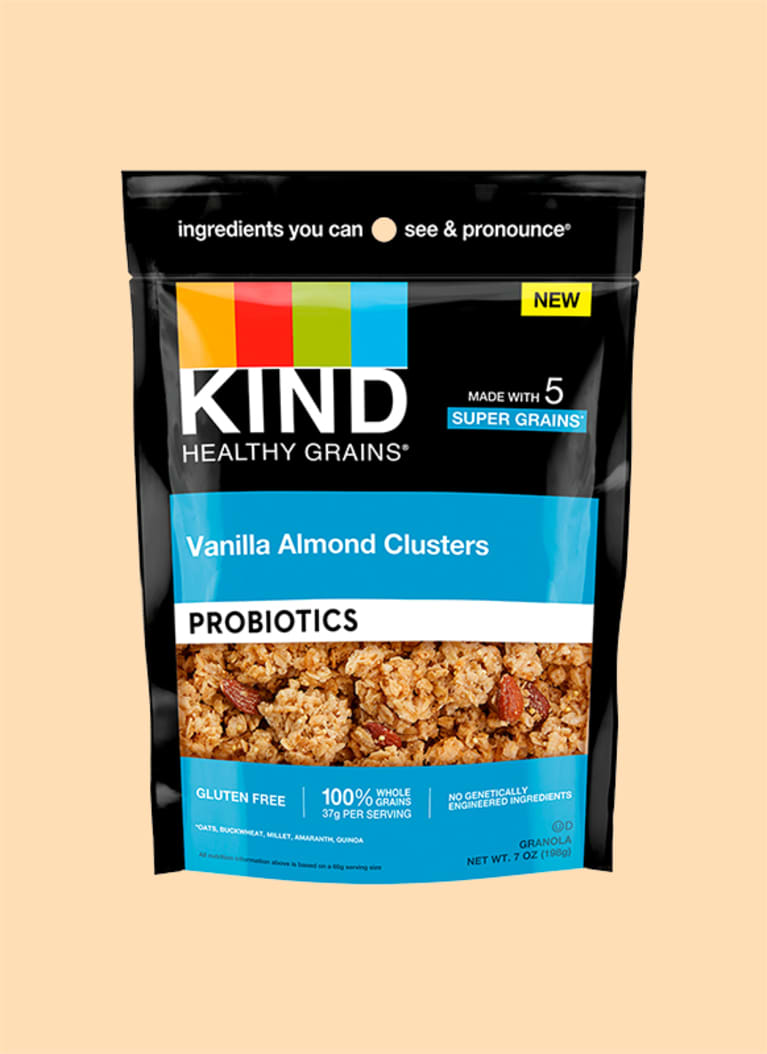 KIND
Kashi 7 Whole Grain Puffs
Just one bowl of this cereal helps you satisfy 81% of your recommended daily intake of whole grains. In fact, the only ingredients are hard red wheat, brown rice, oats, barley, triticale, rye, buckwheat, and sesame seeds. That's it: meaning no added sugar or artificial flavors.
7 Whole Grain Puffs, kashi.com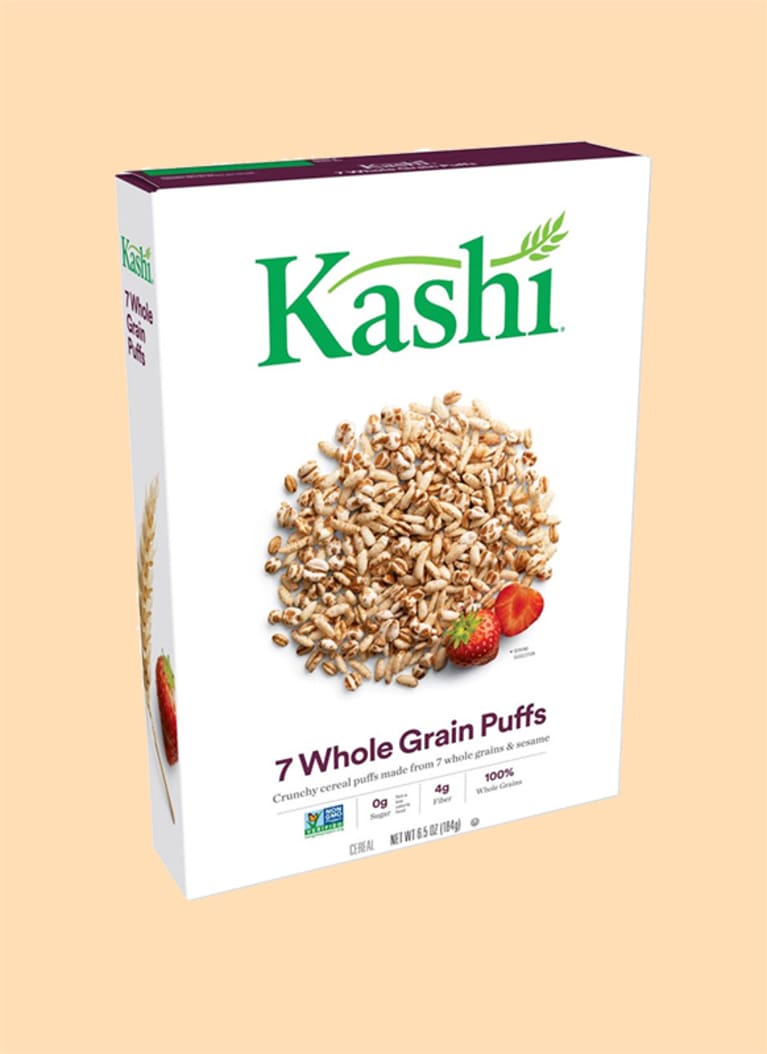 Kashi
Purely Elizabeth Chocolate Sea Salt Probiotic Granola
With a tasty blend of oats, quinoa, chia seeds, and fair-trade dark chocolate chunks—you won't believe this granola is gluten-free and vegan. It tastes delicious served with milk as a cereal or sprinkled on top of yogurt. Plus, it features a blend of probiotic cultures.
Probiotic Granola, purelyelizabeth.com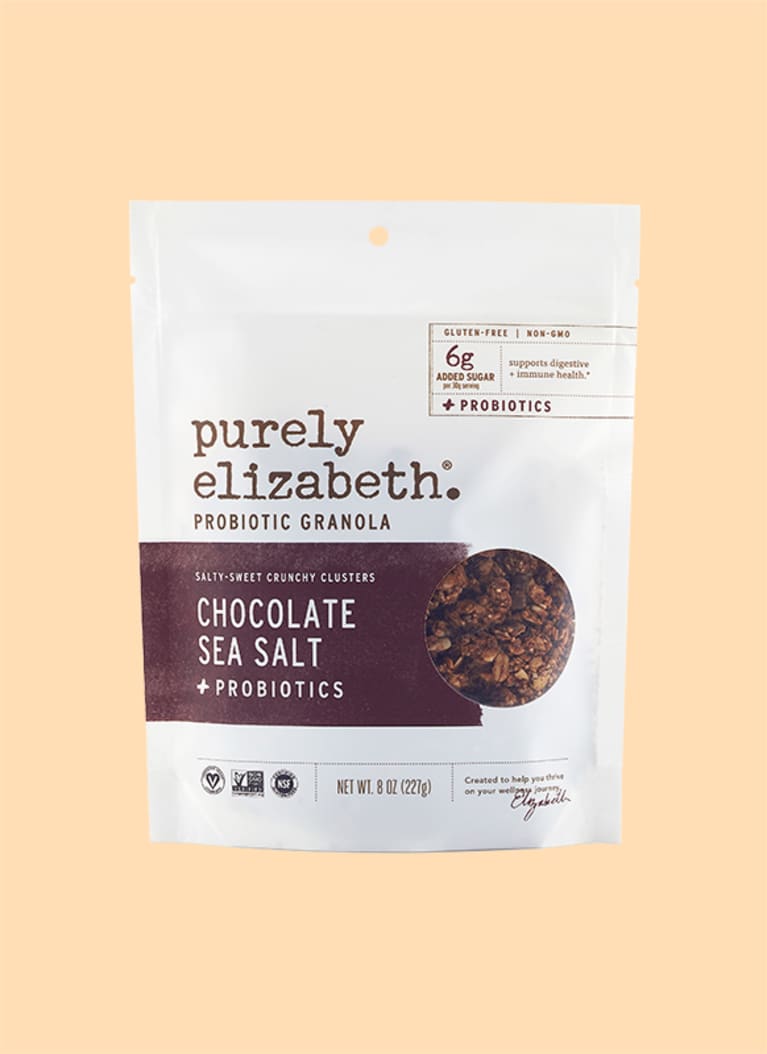 Purely Elizabeth
Bob's Red Mill Muesli
If you're more of a muesli fan, you can't go wrong with this wholesome version from Bob's Red Mill. It's made up of gluten-free oats, nuts, seeds, and dried fruit. Eat it cold with milk, hot like porridge, or soaked overnight—however you choose, this muesli will hit the spot.
Gluten-Free Muesli, bobsredmill.com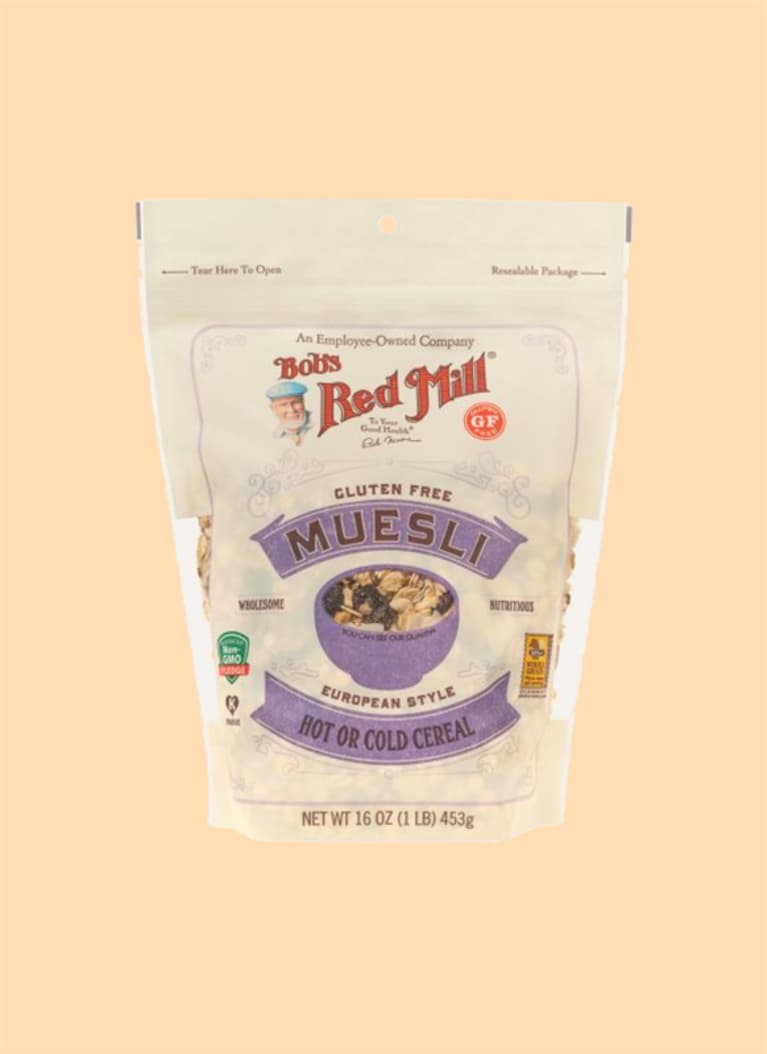 Bob's Redmill