Forget Dairy! Your New Best Friend Is Cashew Cream
Lactose-intolerant, vegan, or just trying to avoid the nasties found in dairy? It's Cashew Cream to the rescue!
The color, softness, and subtle flavor of cashew nuts make them ideal to whip up into an easy, tasty and versatile cream.
Cashew cream makes a fantastic base for a huge number of delicious recipes, is a cinch to make, and can even be frozen for later use.
It's as easy as soak, blend, and scoop!
To make savory cashew cream:
1 cup raw cashews
½ cup water
Juice of 1 lemon
Splash of Apple Cider Vinegar
1/2 tsp sea salt
To make sweet cashew cream:
1 cup raw cashews
½ cup water
4 tbsp raw agave nectar or maple syrup (or a couple of pitted Medjool dates)
½ tsp pure vanilla extract
Dash sea salt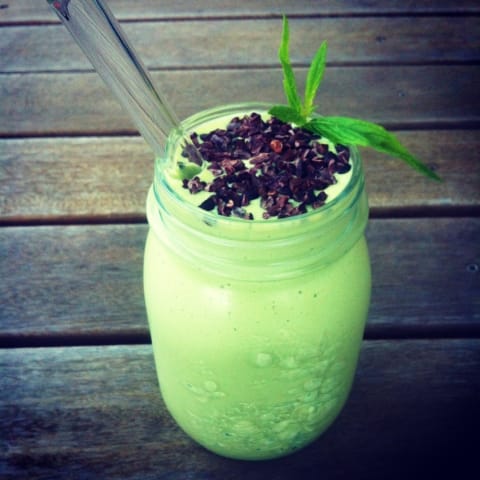 The method for both versions is the same: 1. Soak cashews in a bowl of water in the fridge overnight, then drain and rinse.
2. Place all ingredients in a blender and blend at high speed until smooth and creamy. And now for the fun part!
7 ways to enjoy cashew cream
1. Add sun-dried tomatoes or pesto to the savoury mix and use it as a spread on wraps or crackers.
4. Add a little oil or vinegar to make a creamy salad dressing. Or try whizzing up a large avocado; 2 tbsp lime juice and ¼ tsp ground cayenne pepper with the savory cream and using it as a dressing on a baby potato salad. You'll be the most popular person at the party, guaranteed.
7. Stir it through a small bowl of frozen berries for an instant summer treat.
Experiment with other flavours and ingredients to create your own variations. The options are endless!