The Surprising Side Effects Of Echinacea That Nobody's Talking About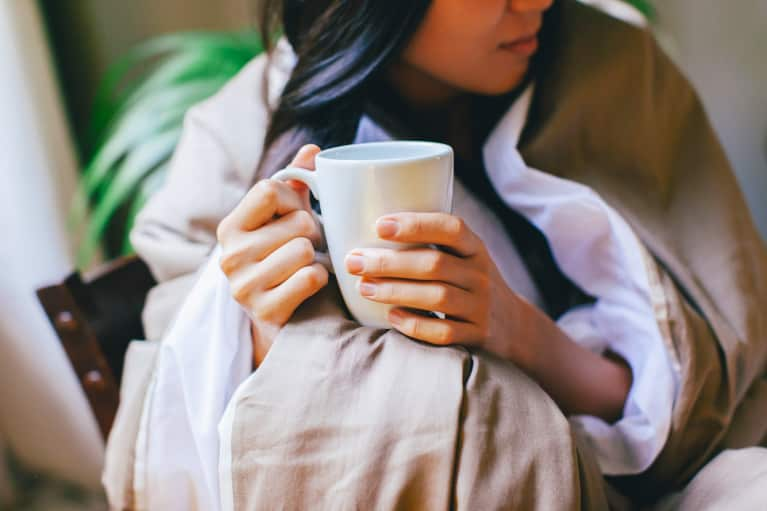 Echinacea has many suggested benefits, but like all supplements or medications, it comes with potential side effects. There's fine print to nearly everything in life. In general, because there are such an abundance of echinacea products made with different species of the plant and sometimes additional ingredients, it's always important to check the ingredients and quality of your supplement. Supplements are not a place where you want surprises. For most people, however, short-term use of echinacea is likely safe.
What are the side effects of echinacea?
Gastrointestinal issues are a side effect of echinacea.
Some people report gastrointestinal symptoms after taking echinacea. You may experience nausea, stomach pain, vomiting, diarrhea, or an unpleasant taste. Make sure you're taking your supplement with food and water. Many echinacea supplements recommend avoiding taking it on an empty stomach. When taken by mouth, echinacea may also cause temporary numbing and tingling on the tongue. If you're still feeling a bit nauseous, stick to a nutritious but filling soup like this turmeric cauliflower one.
Rashes are a side effect of echinacea.
If you're using echinacea as a topical ointment, it's important to keep an eye on the area. Applying echinacea to the skin can cause redness, itchiness, or a rash.
Allergic reactions are a side effect of echinacea.
When taking any new medication or supplement, it's always important to be conscious of signs of an allergic reaction. If you have "atopy," a genetic predisposition toward having allergic reactions, echinacea may cause an allergic reaction for you. People with pre-existing allergies to plants within the daisy family should avoid taking echinacea unless they've consulted with a medical professional. If you develop throat tightening or shortness of breath, seek medical help immediately.
Dizziness and insomnia can be side effects of echinacea.
Echinacea may cause dizziness and insomnia. It's important to note that echinacea also may increase the length of time caffeine stays in the body, meaning the feelings you get when you've had one too many cups of coffee could creep in.
Who should avoid taking echinacea supplements?
If you're taking a prescribed medication, always check with your medical team to see if any interactions could occur. If you are taking immunosuppressants, avoid taking echinacea, period. If you are someone with an autoimmune disease like lupus or multiple sclerosis, avoid taking echinacea.
Can children take echinacea?
Echinacea is deemed "possibly safe" for short-term use in children. There is currently concern that an allergic reaction could be more severe in some children under age 12, and many groups advise against giving echinacea to children under that age completely. Work with your child's medical team to determine whether echinacea is a good fit and an appropriate dosing amount.
Can pregnant or breastfeeding women take echinacea?
Echinacea is "possibly safe" for women who are pregnant or breastfeeding; however, some resources say women in either of these two categories should avoid use completely. Like many supplements, there is insufficient research on supplements for pregnant women and women who are breastfeeding.
Remember, echinacea may or may not work with your current health routine. Connect with a medical professional to determine whether echinacea supplements are a smart choice for you.
Want to know more about echinacea? Check out our full guide to the medicinal herb here.