Pregnant? Eating This Food Can Help Your Child's Brain Develop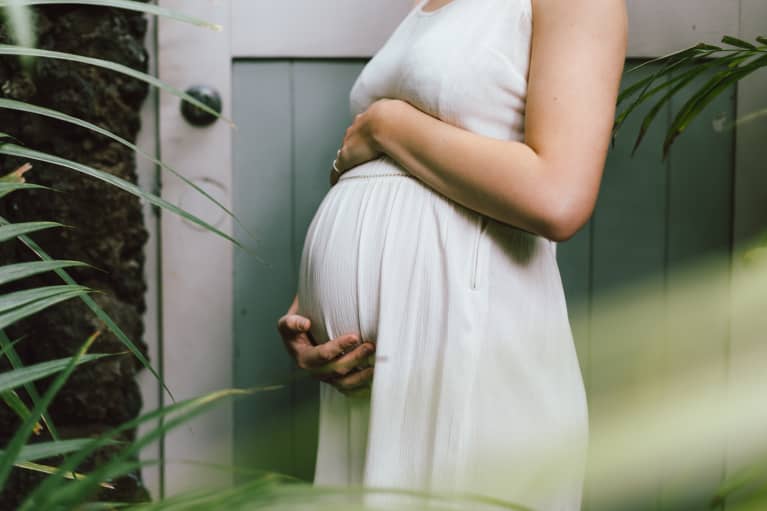 To state the obvious: Pregnancy completely changes a woman's life. All of a sudden what you do, say, and eat matters much more because you're carrying a soon-to-be person inside of you, and whatever you do may or may not affect them. But the latest study out of the Barcelona Institute for Global Health (ISGlobal) is promising and delicious—particularly if you enjoy eating nuts.
Nuts, as we know, have a myriad of benefits—from their magnesium and healthy fat content to their ability to protect our brain health. Aside from that, they can play a tasty and satiating role in any plant-based, ketogenic, or really any type of diet (that is, unless you're allergic).
And now, researchers at ISGlobal have linked a nut-rich diet during pregnancy to improved brain development in their children. That's right, pending mamas, there's no time like your first trimester to eat a spoonful of almond butter, it seems.
The 2,200-mother study was performed in Spain, where participants completed questionnaires about their eating habits during their first and last trimester of their pregnancy. After birth, their children's neuropsychological development was assessed using several internationally validated tests. These tests were administered at 18 months, 5 years, and 8 years after birth.
The results showed that mothers who eat nuts during their first trimester saw better outcomes in cognitive function, attention capacity, and long-term working memory.
"This is the first study to explore the possible benefits of eating nuts during pregnancy for the child's neurodevelopment in the long term," said Florence Gignac, ISGlobal researcher and first author of the study. "The brain undergoes a series of complex processes during gestation, and this means that maternal nutrition is a determining factor in fetal brain development and can have long-term effects.
"The nuts we took into account in this study were walnuts, almonds, peanuts, pine nuts, and hazelnuts. We think that the beneficial effects observed might be due to the fact that the nuts provided high levels of folic acid and, in particular, essential fatty acids like omega-3 and omega-6. These components tend to accumulate in neural tissue, particularly in the frontal areas of the brain, which influence memory and executive functions."
Given that this is the first study to draw this connection, we still recommend bringing this info to your doctor to get a second opinion before you significantly increase your nut consumption. But pregnant or not, nuts have a lot to offer all of us humans. So yeah, you can still eat them—just get the green light before you go nuts.